Game of Thrones season 7 episode 2: Why Euron Greyjoy's men cuts out their victims' tongues
Euron Greyjoy and his motley crew of mutes
Jack Shepherd
Tuesday 25 July 2017 12:21 Comments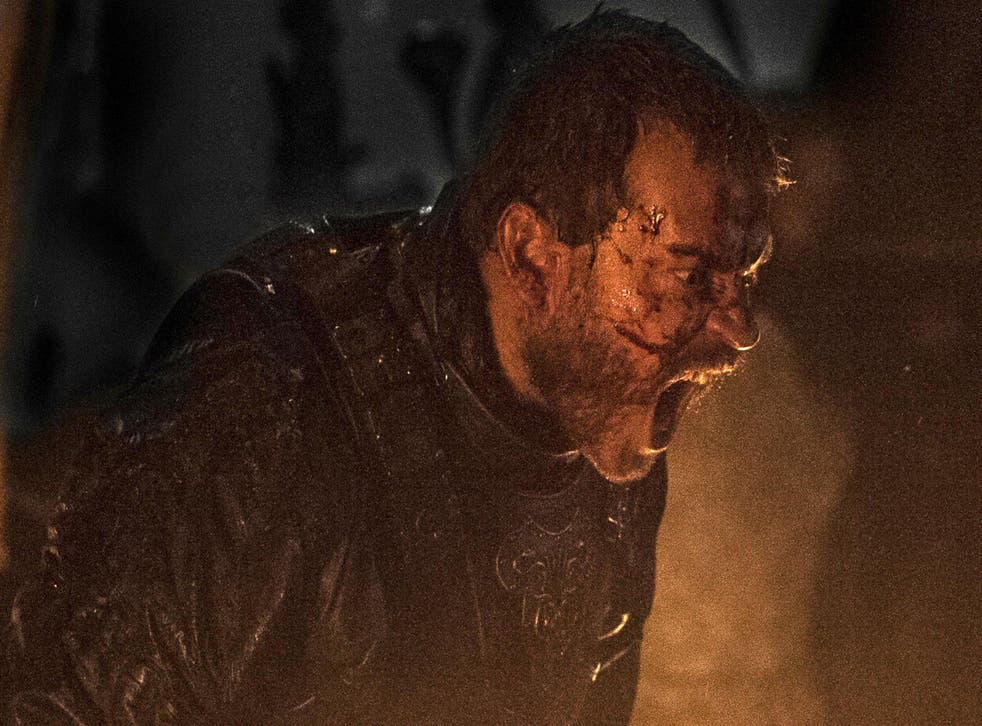 Season seven of Game of Thrones is truly underway, the second episode seeing the Queens of Westeros make their first moves towards seizing/keeping the Iron Throne.
**Spoilers for the sped 'Stormborn' ahead**
During the episode's climatic boat battle, we see numerous men — captained by the infamous Euron Greyjoy — cutting out the tongues of those they have beaten.
For book readers, the brief moment was no surprise at all. Euron captains a boat named Silence, a ship with huge black sails and a dark red hull, painted that colour to hide the blood stains.
What the Game of Thrones cast look like out of character

Show all 44
Whenever the villain's crew pillage another boat, they spare the crew, bringing them on board their own ship. However, to stop them mutinying, Euron has their tongues ripped out; that's also why, in the scene with Ellaria Sand, none of the men talk. Pretty gruesome.
Meanwhile, the actors who portray Yara (Gemma Whelan) and Ellaria Sand (Indira Varma) have spoken about their kiss, confessing that the affectionate scene was completely improvised.
Also during the episode 'Stormborn' we saw Grey Worm and Missandei finally act upon their impulses, the Sand Snakes perish, and Sam attempt to cure Ser Jorah's greyscale. Read our review and recap here.
Register for free to continue reading
Registration is a free and easy way to support our truly independent journalism
By registering, you will also enjoy limited access to Premium articles, exclusive newsletters, commenting, and virtual events with our leading journalists
Already have an account? sign in
Join our new commenting forum
Join thought-provoking conversations, follow other Independent readers and see their replies