Game of Thrones season 7 finale scene confirmed in leaked concept art [spoilers]
Some important characters are convening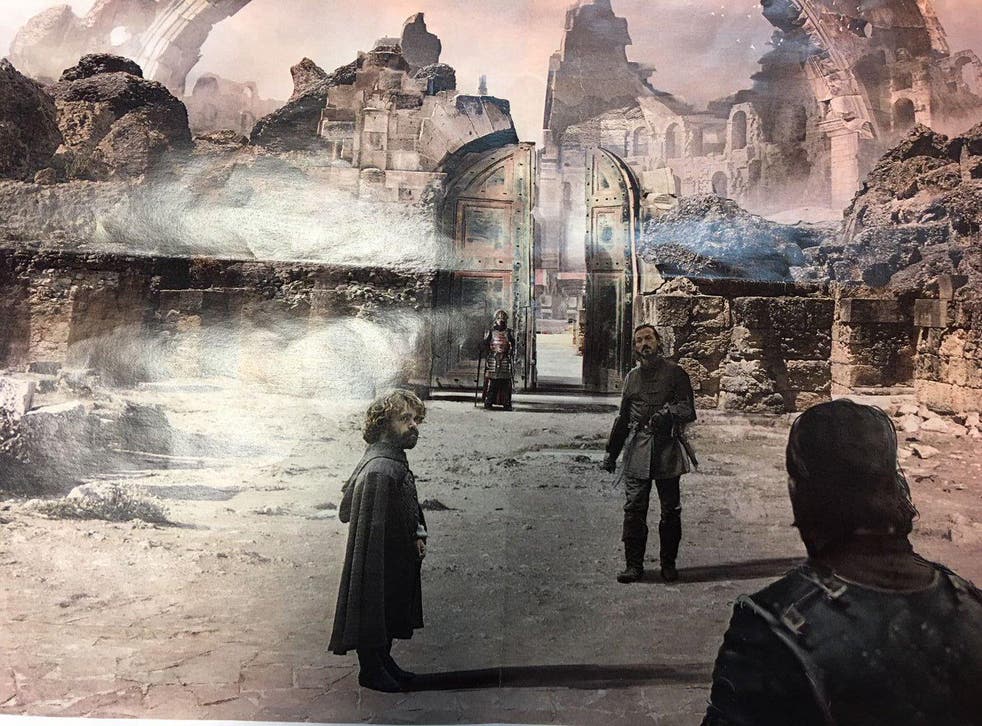 We're used to discovering Game of Thrones plot spoilers from set photos, but the latest major one comes from very detailed concept art.
Two images emerged online this week depicting a scene we know from filming takes place in the season 7 finale, the main one showing Tyrion and Bronn appearing to beckon Jon Snow into the Dragonpit (a ruin located near King's Landing).
Titled 'Game of Thrones VII. Dragonpit Entrance', it is believed by show spoiler experts Watchers on the Wall to be legit and marries up with some very exciting details from filming in Italica, Spain back in November.
*Spoilers ahead*
In addition to Kit Harrington (Jon Snow), Peter Dinklage (Tyrion Lannister) and Jerome Flynn (Bronn of Blackwater), Lena Lena Headey (Queen Cersei), Emilia Clarke (Daenerys Targaryen), Iain Glen (Ser Jorah), Conleth Hill (Varys), Nathalie Emmanuel (Missandei), Anton Lesser (Qyburn) and Hafthor Bjornsson (The Mountain) were all present at the scene.
And why did such a big name group of characters, some of which despise each other, convene? Apparently so a captured wight could be brought in front of them in the Dragonpit as proof of the White Walker threat.
This is presumably the same wight that Jon heads north to trap earlier in the season.
In memoriam: Every major character who died in Game of Thrones season 6

Show all 34
Game of Thrones season 7 still doesn't have an official release date from HBO, though it may have leaked through IMDb.
Join our new commenting forum
Join thought-provoking conversations, follow other Independent readers and see their replies