Game of Thrones season 7: Behind-the-scenes clip features some spoilers
Some beloved characters make an appearance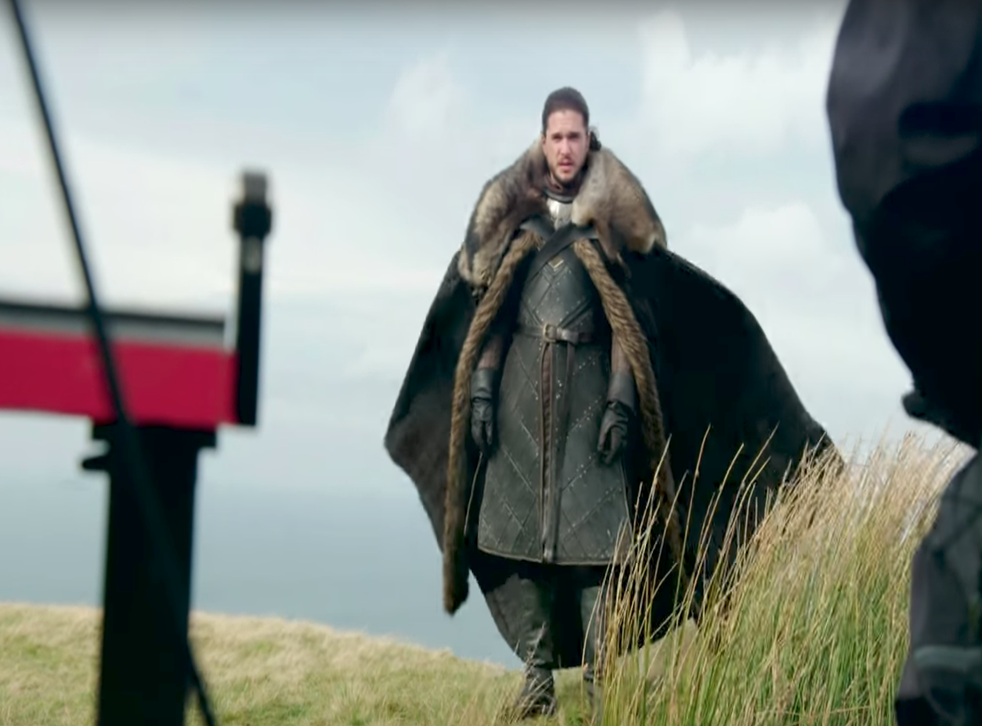 Fans of Game of Thrones have been treated to numerous snippets from the upcoming season, a sizeable trailer having been released last month.
Thanks to a three-and-a-half minute behind-the-scenes clip, people have yet more content to devour, untangling secrets held within.
Inside Game of Thrones: A Story Of Cloth looks at the costume work done by Michele Clapton, the designer speaking about why she loves working on the HBO show.
Between clips of Clapton speaking, brief glimpses at the cast and crew working are seen. At one notable moment, we see The Hound playing with fake snow backstage.
Another sees Jon Snow standing on a clifftop — previously we've only seen the Stark in Winterfell, the image confirming the King in the North will likely travel to visit his aunt, Daenerys.
Game of Thrones season 7 trailer - shot-by-shot breakdown

Show all 42
Fans also believe that — when you see Sansa in the crypts of Winterfell — you can see someone carrying Arya's sword Needle in the background.
Other appearances include Jaime Lannister, Sam Tarly, Petyr Baelish, and Tyrion Lannister. Watch below.
Meanwhile, in other Game of Thrones news, a season seven photo may have revealed a huge plot spoiler concerning Arya. The HBO show returns 17 July.
Register for free to continue reading
Registration is a free and easy way to support our truly independent journalism
By registering, you will also enjoy limited access to Premium articles, exclusive newsletters, commenting, and virtual events with our leading journalists
Already have an account? sign in
Register for free to continue reading
Registration is a free and easy way to support our truly independent journalism
By registering, you will also enjoy limited access to Premium articles, exclusive newsletters, commenting, and virtual events with our leading journalists
Already have an account? sign in
Join our new commenting forum
Join thought-provoking conversations, follow other Independent readers and see their replies