Game of Thrones season 7 filming spoilers: Missandei and Grey Worm sex scene 'in the works'
Two of Daenerys' most trusted advisors
Christopher Hooton
Monday 14 November 2016 13:19 Comments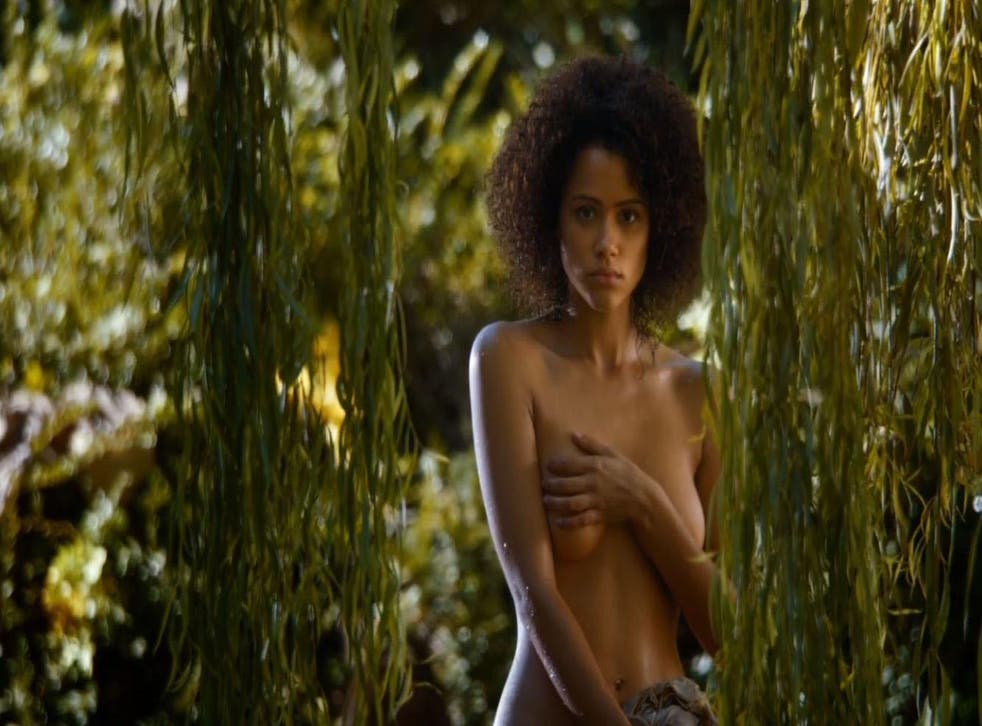 Romance between Daenerys' aide Missandei and army commander Grey Worm has been brewing for quite a while now in Game of Thrones, ever since he spotted her bathing in a river.
Born into the the Unsullied, which Dany "liberated" from the Masters of Astapor, Grey Worm was castrated like all the other soldiers in the army in order to make them more efficient soldiers, undistracted by love or sex.
Be that as it may, he clearly desires Missandei and it seems the feeling is mutual.
According to Watchers on the Wall, their relationship "will go much further than in previous seasons" in season 7, with a "sex scene in the works".
Their sub-plot really had to come to a climax (literally) sooner or later, with there being only 14 episodes of the show left.
Grey Worm is expected to lead the Unsullied in a siege on the Lannister stronghold of Casterly Rock in the next seven - Daenerys' forces taking on those of Jaime and Bronn.
The battle isn't expected to be on the scale of the Battle of the Basrards, but did take a month to film and involve 500 extras and 100 horses.
Game of Thrones returns on HBO in the US and Sky Atlantic in the UK in summer 2017.
Register for free to continue reading
Registration is a free and easy way to support our truly independent journalism
By registering, you will also enjoy limited access to Premium articles, exclusive newsletters, commenting, and virtual events with our leading journalists
Already have an account? sign in
Join our new commenting forum
Join thought-provoking conversations, follow other Independent readers and see their replies