Game of Thrones season 7 spoilers: The Hound's plot arc revealed by actor set sighting?
No word on whether he'll get more chicken
Christopher Hooton
Thursday 22 September 2016 11:32 Comments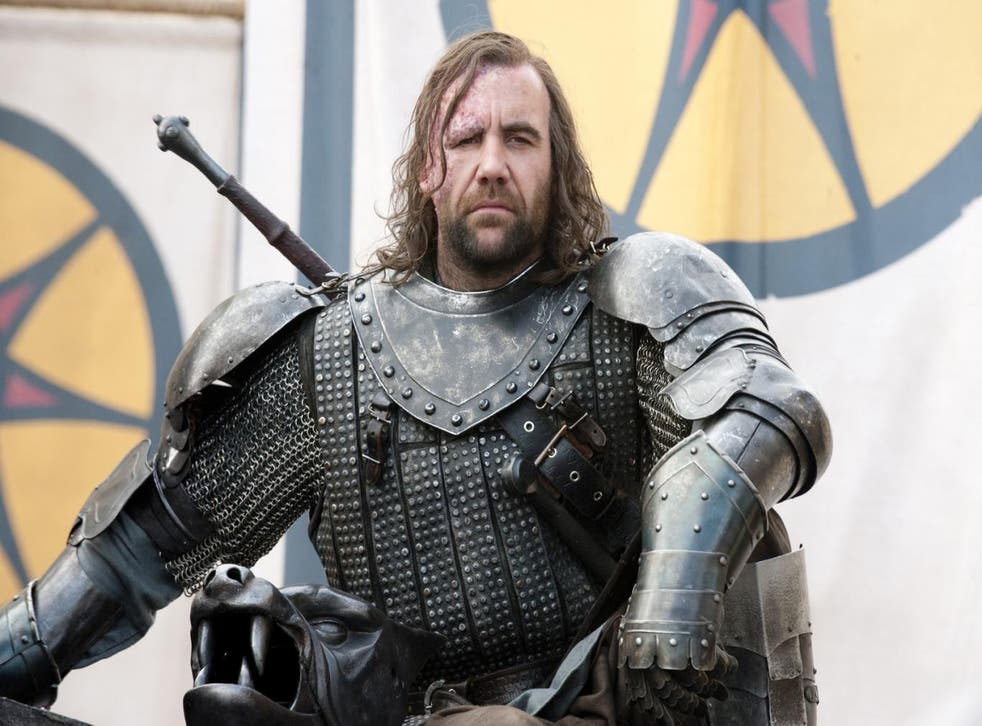 The Hound made a triumphant, axe-swinging surprise return in Game of Thrones season 6, but his future was left unclear.
*Spoilers ahead*
Past seasons have seen him protecting the King and accompanying Arya Stark, but it looks like he will be banding with warriors in season 7.
Paul Kaye aka Thoros of Myr is returning, according to Watchers on the Wall, and will apparently be getting more screen time than in season 6.
Tie this to the recent sighting of Beric Dondarrion actor Richard Dormer in Belfast and it starts to look a lot like the Hound has indeed accepted a place in the Brotherhood without Banners.
Despite bad blood in the past (Beric and The Hound fought to the death if you remember, with Dondarrion resurrecting yet again) the alliance would be a powerful one, bringing a lot of weaponry and magic skill.
Ser Jorah actor Iain Glen has also been spotted heading to Game of Thrones HQ, so perhaps he will solicit the magical services of Thoros in trying to cure his Greyscale?
Now filming is underway on the new episodes quite a few plot spoilers have been leaking, and Emilia Clarke (Daenerys Targaryen) has confirmed that another big battle is coming.
Game of Thrones season 7- which consists of seven episodes instead of the usual 10 - returns summer 2017.
Register for free to continue reading
Registration is a free and easy way to support our truly independent journalism
By registering, you will also enjoy limited access to Premium articles, exclusive newsletters, commenting, and virtual events with our leading journalists
Already have an account? sign in
Join our new commenting forum
Join thought-provoking conversations, follow other Independent readers and see their replies