Game of Thrones showrunners reveal the battle budget forced them to cut
'Frankly we just run out of money and we couldn't do it'
Jack Shepherd
Monday 18 July 2016 16:18 Comments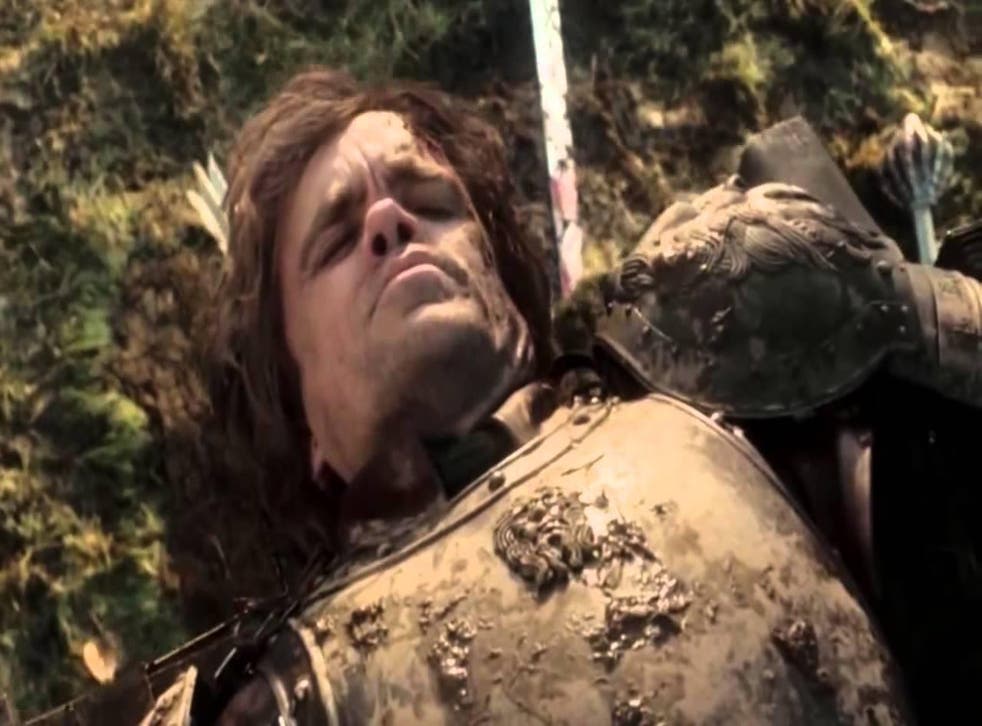 Since starting in April 2011, Game of Thrones has gone from strength to strength, bringing in millions of viewers from around the world.
Accordingly, the showrunners have also upped the anti, the battles getting bigger, the CGI more explosive, and the actors demanding bigger pay cheques.
Unfortunately, during the first season, David Benioff and D. B. Weiss didn't quite have the same budget they do now, meaning they had to skimp on a few big set pieces, one of which was the Battle of the Green Fork.
In the show, instead of seeing the Stark forces battle the Lannisters, we merely see Tyrion being knocked out as he charges into battle. However, if the budget had been bigger, we would have seen a lot more of the battle.
In memoriam: Every major character who died in Game of Thrones season 6

Show all 34
"Thinking back to season one, there was supposed to be this big battle," the showrunners told the UFC Unfiltered podcast. "Tyrion Lannister follows The Mountain into combat - and we were really excited. We were going to have the camera at Peter Dinklage's eye level and have him follow this giant, The Mountain, into battle and just see everything.
"Frankly we just run out of money and we couldn't do it. So that was one of the big battles from the book that we hoped we could get on screen and we never managed to do it."
The pair, however, are not too disappointed about it: "It's probably better that we couldn't do it, because it never would have measured up to what we were able to do later."
Game of Thrones is entering season seven and is reportedly filming in Iceland because, as anyone who watches the show will tell you, Winter is here. Meanwhile, it has been revealed what The Mountain looks like without his golden helmet.
Register for free to continue reading
Registration is a free and easy way to support our truly independent journalism
By registering, you will also enjoy limited access to Premium articles, exclusive newsletters, commenting, and virtual events with our leading journalists
Already have an account? sign in
Join our new commenting forum
Join thought-provoking conversations, follow other Independent readers and see their replies