Game of Thrones spinoffs and prequels: Release dates, possible plots and everything we know
Season 8 of Game of Thrones won't be the last we see of Westeros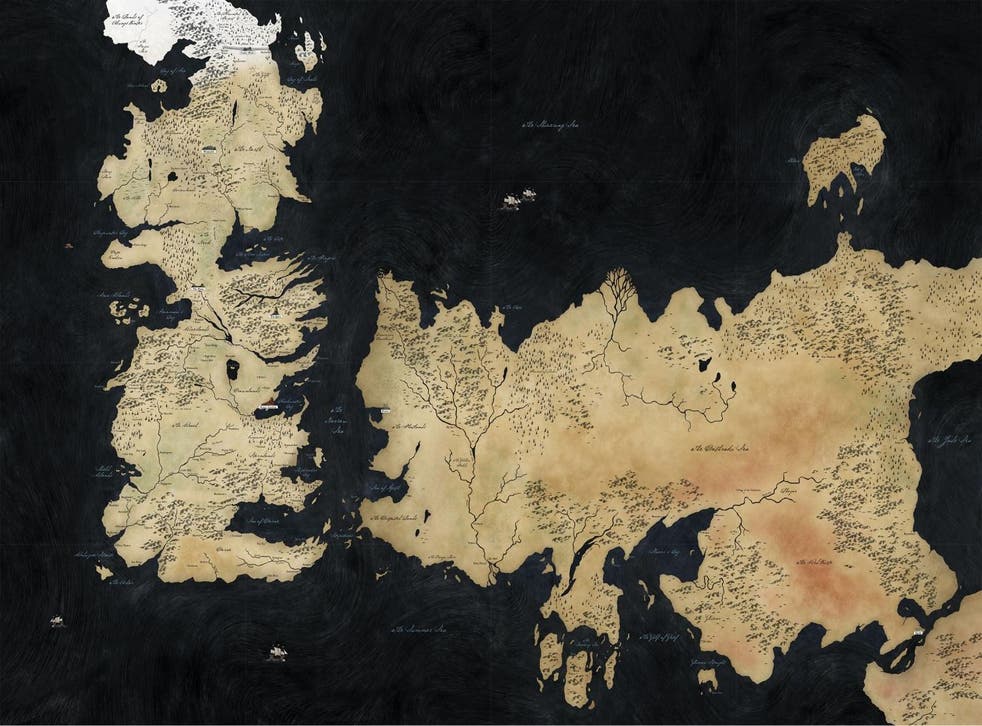 Seasons 7 and 8 might spell the end of the main Game of Thrones saga but, in an unusual move from HBO, there is set to be a follow-up series set in its universe.
Here's what we know:
There are four ideas being worked on
It's very, very unlikely we will see four spin-offs make it to broadcast - instead, HBO will develop all of them but ultimately pick one or maybe two shows to green light.
A writer is attached to each project
According to EW, they are as follows:
Max Borenstein (Kong: Skull Island, Fox's Minority Report)
Jane Goldman (Kingsman: The Secret Service, X-Men: First Class)
Brian Helgeland (A Knight's Tale, L.A. Confidential)
Carly Wray (Mad Men)
These are mostly fairly straightforward action/adventure writers but Wray is an interesting choice, suggesting an idea a little less action-orientated and more dialogue heavy.
Game of Thrones season 7 photos

Show all 15
George R. R. Martin is on board
He is "personally involved" with two of the projects, Goldman's and Wray's (so good luck getting any more books out of him).
HBO has confirmed the ideas include a prequel or sequel
It said they "explore different time periods of George R. R. Martin's vast and rich universe", suggesting they take place before or after the events of Game of Thrones as opposed to concurrently.
GoT showrunners David Benioff and D.B. Weiss will be involved after all
As recently as SXSW in March they said they would leave the Thrones universe behind after season 8, but now it seems they'll be serving as executive producers.
From HBO:
"Weiss and Benioff continue to work on finishing up the seventh season and are already in the midst of writing and preparing for the eighth and final season.
"We have kept them up to date on our plans and they will be attached, along with George R. R. Martin, as executive producers on all projects. We will support them as they take a much-deserved break from writing about Westeros once the final season is complete."
One of the titles could be a miniseries
All formats are on the table apparently, and a short series would help maintain quality, similar to how GoT's episode count has been tightened.
Access unlimited streaming of movies and TV shows with Amazon Prime Video Sign up now for a 30-day free trial
Sign up
The release date is up in the air
Whether it's spin-off or spin-offs, HBO isn't putting pressure on it/them. "There is no set timetable for these projects," a spokesperson said. "We'll take as much or as little time as the writers need and, as with all our development, we will evaluate what we have when the scripts are in."
This is all very unusual for HBO
It usually steers clear of the sequel/spin-off game, but clearly Game of Thrones was just too popular and lucrative.
The possibilities for the spin-offs' plots are endless
Robert's Rebellion? Aegean's Conquest? The Dance of Dragons?
*Deep breath*
The Blackfyre Rebellion? The Doom of Valyria? The Night's King? The Andal Invasion?
One of the titles is very likely centred on Tales of Dunk and Egg, Martin's book set in the A Song of Ice and Fire universe 90 years before the events of Game of Thrones. It sees knight Ser Duncan the Tall (Dunk) travel around seeking employment. Aegon Targaryen (Egg) is his squire.
Origin stories are also possible. We know Hodor's, but perhaps Bronn or Brienne? Maybe it'll centre on a group of Wildlings or a different era at The Wall?
Get speculating.
Register for free to continue reading
Registration is a free and easy way to support our truly independent journalism
By registering, you will also enjoy limited access to Premium articles, exclusive newsletters, commenting, and virtual events with our leading journalists
Already have an account? sign in
Register for free to continue reading
Registration is a free and easy way to support our truly independent journalism
By registering, you will also enjoy limited access to Premium articles, exclusive newsletters, commenting, and virtual events with our leading journalists
Already have an account? sign in
Join our new commenting forum
Join thought-provoking conversations, follow other Independent readers and see their replies