Game of Thrones season 6: New image suggests Sansa Stark is pregnant with Ramsay Bolton's child
When it was just looking up for Ned's daughter...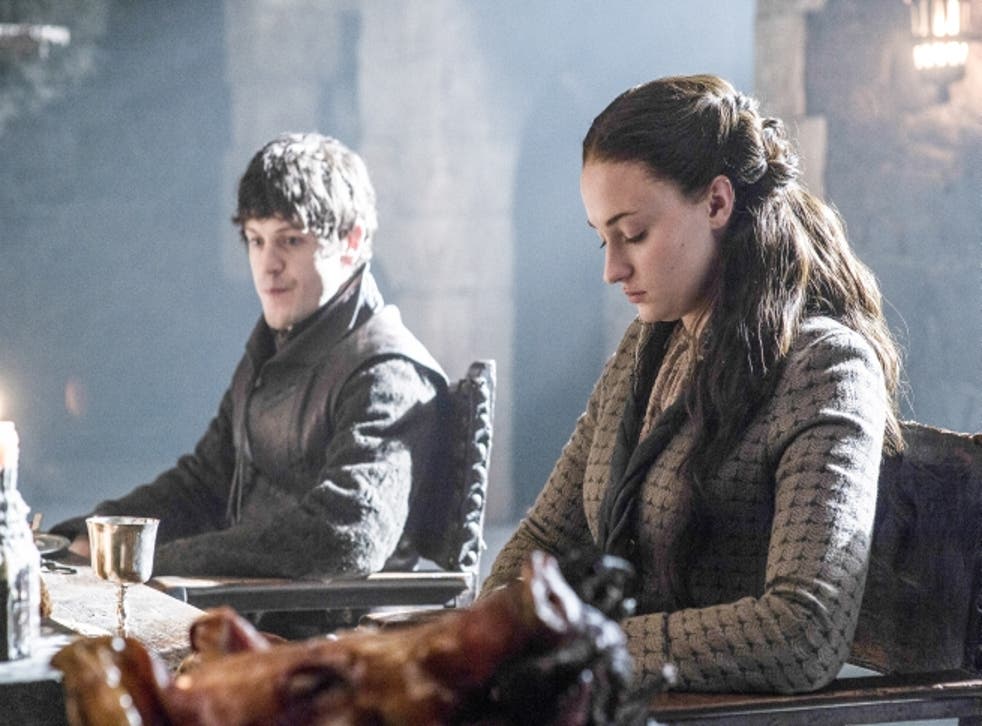 A whole load of new Game of Thrones pictures have been released, including much loved characters Tyrion, Daenerys, Bran Stark and Brienne of Tarth.
However, two images were held back from the majority of news outlets, being held back just for HBO's "Making of Game of Thrones" blog.
The two questions in question both feature Sansa Stark, standing in the snow, looking unwashed and tired.
So what's the big deal? Well, many fans believe the pictures show a pregnant Sansa, which would mean that she is bearing the child of Ramsay Bolton.
In season five, Game of Thrones was criticised for showing a brutal rape scene in which Ramsay attacked Sansa on their wedding night. Complaints flew in, leading to HBO announcing that season six will be more muted.
Game of Thrones season 6 stills

Show all 26
However, for Sansa, what happened that night will haunt her and be subject to more discussion if she really is pregnant. The question now turns to whether she will keep the child or not - if she is pregnant, which would seem very likely considering the writers are intent on ruining Sansa's life.
Game of Thrones season 6 arrives on HBO on 24 April, being simulcast in the UK on Sky Atlantic.
Join our new commenting forum
Join thought-provoking conversations, follow other Independent readers and see their replies