The Independent's journalism is supported by our readers. When you purchase through links on our site, we may earn commission.
Gillian Anderson confirms she's quitting The X-Files
'I've said from the beginning this is it for me'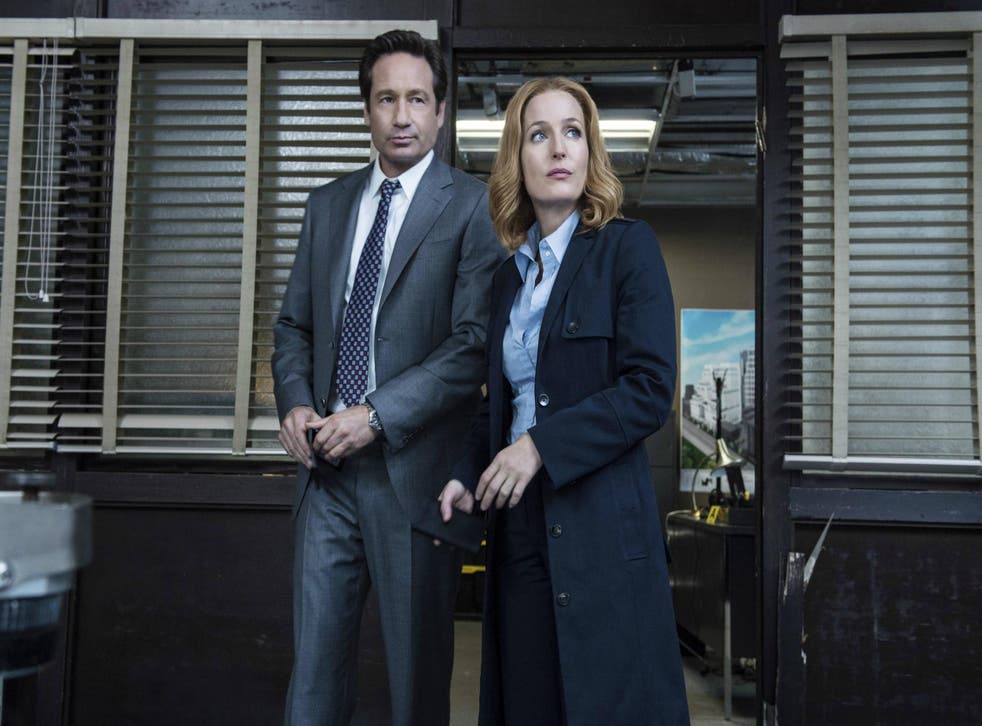 The X-Files returns for season 11 in 2018, though with one sad caveat: this will be Gillian Anderson's last outing as Dana Scully.
Back in October, the actor suggested that the season would be her last, though a statement from FOX at the time seemed to shoot down any official departure, stating Anderson "has not commented on returning as it's premature in that she is currently filming the new event series."
With new episodes now mere days away, Anderson has doubled down on her comments, telling TV Insider: "I've said from the beginning this is it for me," she explains. "I was a bit surprised by people's [shocked] reaction to my announcement... because my understanding was that this was a single season."
Which seems to suggest season 11 will offer some finality to the story of Dana Scully and Fox Mulder (David Duchovny); especially since the show's initial six-episode return ended on a tense cliffhanger, as Mulder was near death after contracting the contagion threatening to ravage the planet. Scully may have developed a vaccine, but it was too late, and their only hope lies now in William, the son she gave up for adoption 14 years earlier.
Does Anderson's departure ensure this will be The X-Files' final season? It's not clear, with creator Chris Carter offering only: "There are a lot more X-Files stories to tell. Whether we get to tell them is a question mark. The truth is out there."
TV preview 2018: Everything to look out for

Show all 16

The X-Files premieres Wednesday, 3 January at 8/7c on Fox.
Follow Independent Culture on Facebook for all the latest on Film, TV, Music, and more.
Join our new commenting forum
Join thought-provoking conversations, follow other Independent readers and see their replies