Graham Norton tries to explain to Stephen Colbert what is going on with Brexit
Graham Norton says he 'lost over half his blood' after being stabbed in street in 1989
'It was touch and go' he said
Graham Norton has said he lost "over half his blood" in a 1989 stabbing attack, and blamed "economics" for modern knife crime.
In an interview Norton recalled being mugged while he was studying drama in west London in the Eighties. "I lost a bit over half my blood," he said. "It was touch and go."
He also revealed that it was the first of two incidents in his life in which he was charged at by a knifeman. "I did have someone pull a knife on me again a few years after the first stabbing but there were people around and it was fine," he explained to the Mirror. "Somebody wanted money and had a knife."
Norton went into further detail of his near-fatal stabbing in 2009, writing in a collection of his writing: "Horrible, horrible, horrible as it is to contemplate, I was stabbed in the chest, at about 3am in the morning, Friday 8 July. Needless to say, it was a bit of a waking hell... Not wishing to sound melodramatic, but I knew I was dying."
As for knife crime today, Norton suggested that economics are more of a factor in its prevalence than anything else.
10 most uplifting TV shows

Show all 10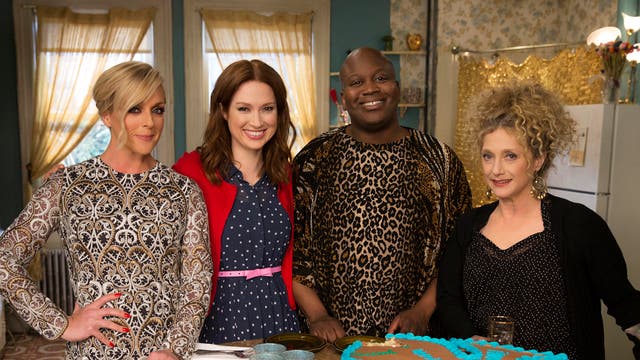 "It's modern in that people have knives, but I'm not sure it's a modern problem," he said. "Young people are incredibly cruel to each other. Bullying has always been incredibly vicious. When you're young you don't understand what others are going through; you're so busy looking after yourself.
He continued, "It's more about economics than modern society. It's about people with nothing. And if you've nothing to lose, that's a really scary place to be."
Norton returns to BBC screens tonight with his eponymous chat show. The launch of its 26th series features guests including Helen Mirren, RuPaul and Jack Whitehall.
Join our new commenting forum
Join thought-provoking conversations, follow other Independent readers and see their replies