Gunpowder: BBC's Guy Fawkes drama features gruesome executions and nudity in the first episode
One man is 'hung, drawn and quartered' while a woman is stripped naked, all in the first episode
Jack Shepherd
Monday 16 October 2017 12:05 Comments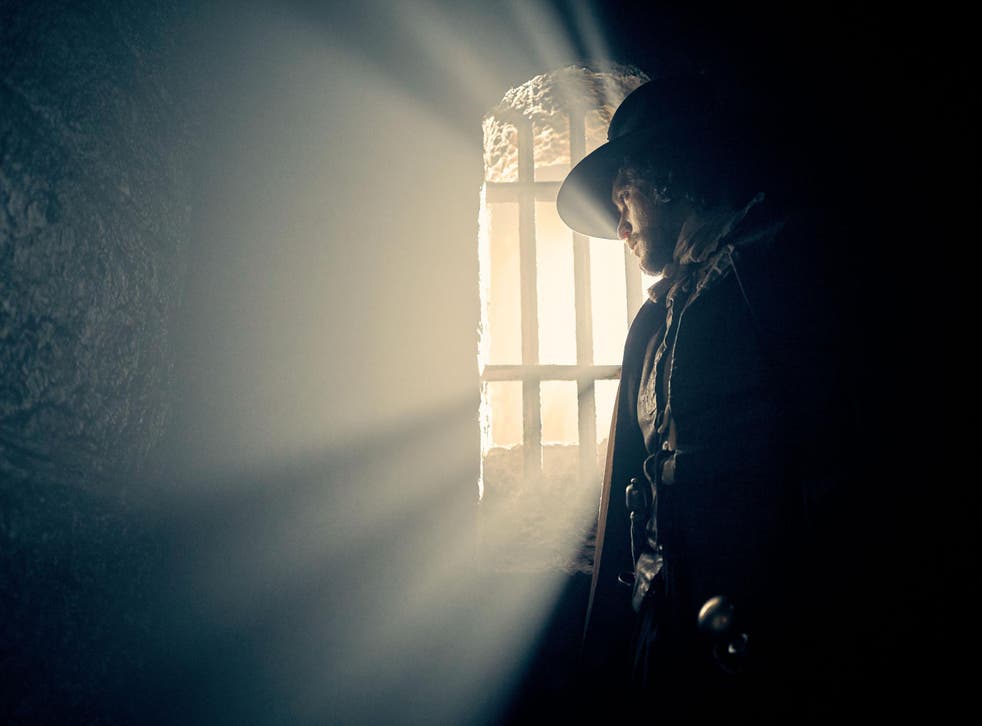 The BBC's upcoming Saturday night drama, Gunpowder, has already started turning heads, publications noting how the period drama spares no details on the gore and nudity.
Starring Kit Harrington, the show follows Robert Catesby, the infamous terrorist who attempted to assassinate King James I by blowing up the Parliament in 1605.
Harrington — best known for starring in the similarly raunchy Game of Thrones — plays Catesby, while Liv Tyler portrays the Catesby's cousin Ann Vaux.
During the opening episodes, one man is "hung, drawn and quartered" for being a Catholic priest, the full gory details being shown. According to The Sun, the man is "chopped from the noose while alive - before the no-frills executioner cuts out his insides while his heart is still beating".
TV preview 2018: Everything to look out for

Show all 16
The same episode, another Catholic — Sian Webber as Lady Dorothy Dibdale — is stripped naked and forced to lie down on a jagged rock. A metal slab is placed upon her, weights being put on top until the character is crushed to death.
The traumatic scenes are purposely made graphic to show why these characters attempted to blow up Parliament. As we all know, the plot was unsuccessful, Guy Fawkes – played by Downton Abbey's Tom Cullen – being discovered stashing gunpowder beneath Westminster.
Gunpowder — which will run for three episodes — starts Saturday, 9.10pm on BBC One.
Register for free to continue reading
Registration is a free and easy way to support our truly independent journalism
By registering, you will also enjoy limited access to Premium articles, exclusive newsletters, commenting, and virtual events with our leading journalists
Already have an account? sign in
Join our new commenting forum
Join thought-provoking conversations, follow other Independent readers and see their replies