Halcyon: NBCUniversal commissions virtual reality series about virtual reality-obsessed future
A VR police procedural series set in 2058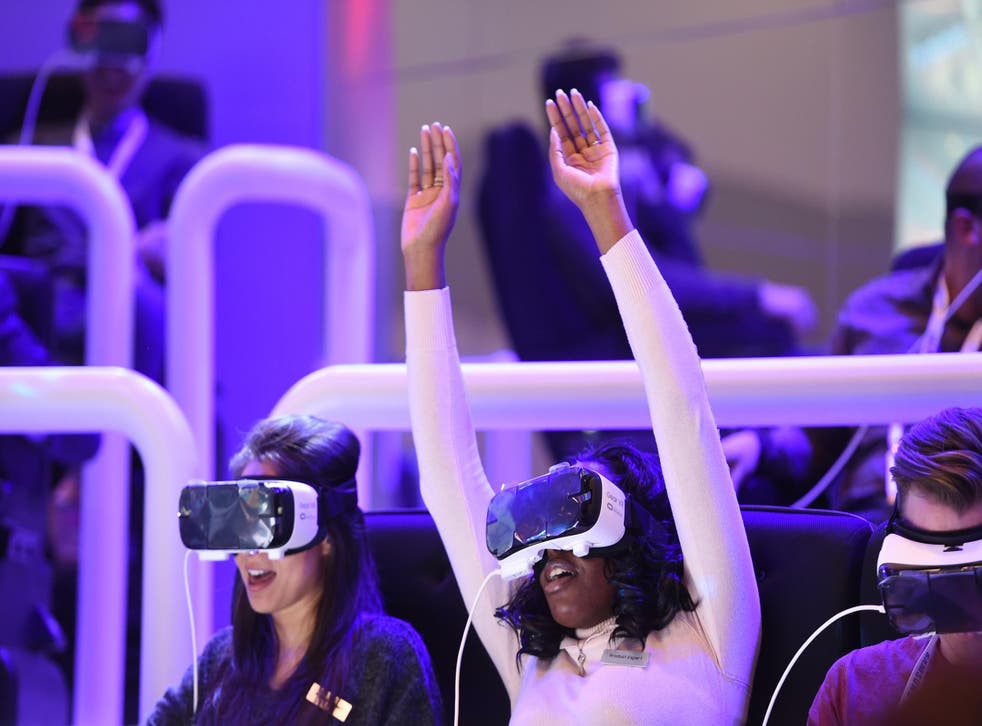 Inception be damned - new Syfy series Halcyon is going ridiculously meta, depicting a future where virtual reality is as ubiquitous as smartphones through the medium of virtual reality itself.
The series is being produced by multi-Emmy and Cannes Lion Award-winning studio Secret Location and consists of 15 episodes - 10 airing in 'linear' fashion on Syfy and five specially designed for VR platform Oculus Rift.
Here's the synopsis from NBCUniversal, which commissioned the show:
'Halcyon, is a police procedural series set in 2058 and focuses on a future world where virtual reality is as ubiquitous as smart phones are today. The series follows Julie Dover, a detective in the Virtual Reality Crimes Unit, investigating the first real-life murder to take place within virtual reality – a crime that shouldn't even be possible – and the conspiracy she discovers behind it.'
Halcyon will be directed by Bafta-nominated Benjamin Arfmann (Random Stop). Those who don't have Oculus Rift equipment will be able to catch up on the VR episodes via short recaps.
"Syfy is the perfect home for launching this innovative, hybrid linear and virtual reality series," commented Steve Patscheck, EVP Global Programming, NBCU International Networks. "We look forward to partnering with Secret Location on Halcyon, as Syfy international channels break new ground with the launch of the brand's first scripted virtual reality series."
No word on a release date, bu production on Halcyon began in Toronto in February 2016.
Register for free to continue reading
Registration is a free and easy way to support our truly independent journalism
By registering, you will also enjoy limited access to Premium articles, exclusive newsletters, commenting, and virtual events with our leading journalists
Already have an account? sign in
Register for free to continue reading
Registration is a free and easy way to support our truly independent journalism
By registering, you will also enjoy limited access to Premium articles, exclusive newsletters, commenting, and virtual events with our leading journalists
Already have an account? sign in
Join our new commenting forum
Join thought-provoking conversations, follow other Independent readers and see their replies