America's Got Talent judge Heidi Klum leaves filming after suddenly falling ill
Fellow judges said she had a case of food poisoning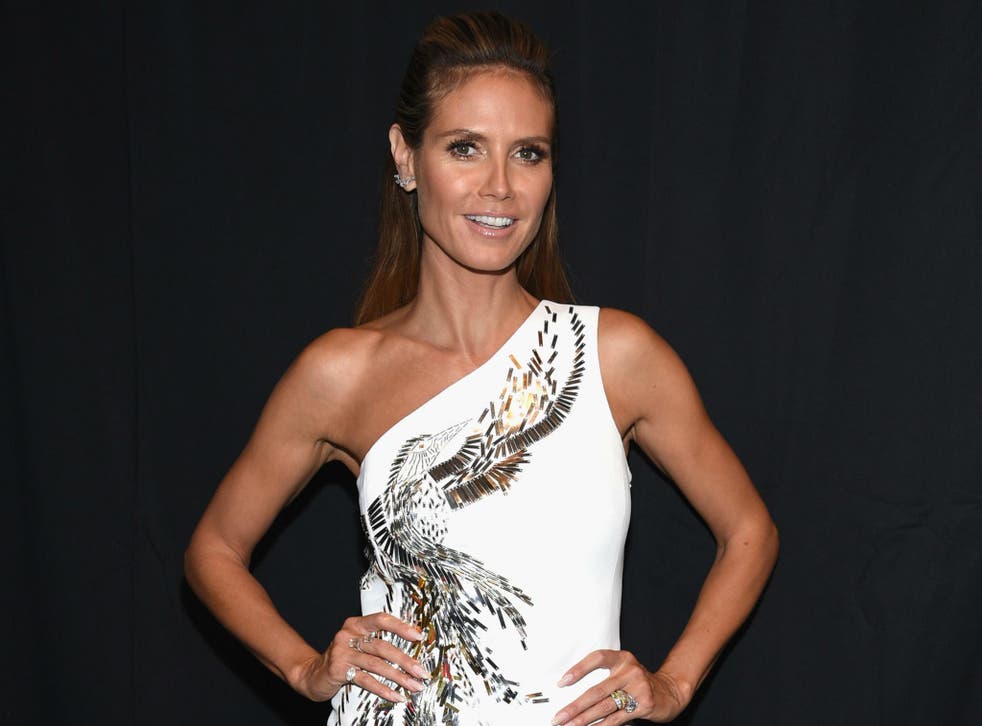 Heidi Klum fell so ill during Saturday's taping of America's Got Talent she had to go home, according to a report.
The model and TV personality's fellow judges, Simon Cowell, Sofía Vergara and Howie Mandel, reportedly told audience members she was suffering from food poisoning.
The judges apologised to the audience and Vergara made a joke about how Klum's food poisoning could be down to the food she sent her the night before.
Where other shows have opted to film without a TV audience until the coronavirus is more contained, America's Got Talent is still filming in front of a packed theatre.
There has been no suggestion that Klum was suffering from coronavirus.
On Monday (March 9) it was announced that Jeopardy would tape without an audience. Wheel of Fortune, Wendy Williams and Dr Phil are following the same course.
A number of other TV shows have been cancelled completely including Philip Schofield's How to Spend It Well on Holiday and the CBS series The Amazing Race.
Heidi's co-host Mandel made light of coronavirus fears when he arrived onto the America's Got Talent set wearing a gas mask, rubber gloves and a white hazmat suit.
Mandel has opened up in the past about his OCD (obsessive-compulsive disorder) and mysophobia (fear of germs).
He continued to poke fun at the recent coronavirus-sparked hysteria by turning up to the studio carrying toilet paper.
"Stores out of water and masks. Just a helmet and toilet paper. #safety," he joked on Instagram.
Register for free to continue reading
Registration is a free and easy way to support our truly independent journalism
By registering, you will also enjoy limited access to Premium articles, exclusive newsletters, commenting, and virtual events with our leading journalists
Already have an account? sign in
Register for free to continue reading
Registration is a free and easy way to support our truly independent journalism
By registering, you will also enjoy limited access to Premium articles, exclusive newsletters, commenting, and virtual events with our leading journalists
Already have an account? sign in
Join our new commenting forum
Join thought-provoking conversations, follow other Independent readers and see their replies