CNN fires Donna Brazile for allegedly giving debate questions to Hillary Clinton in advance
Ms Brazile allegedly forwarded two questions to Ms Clinton ahead of time about the death penalty and the water crisis in Flint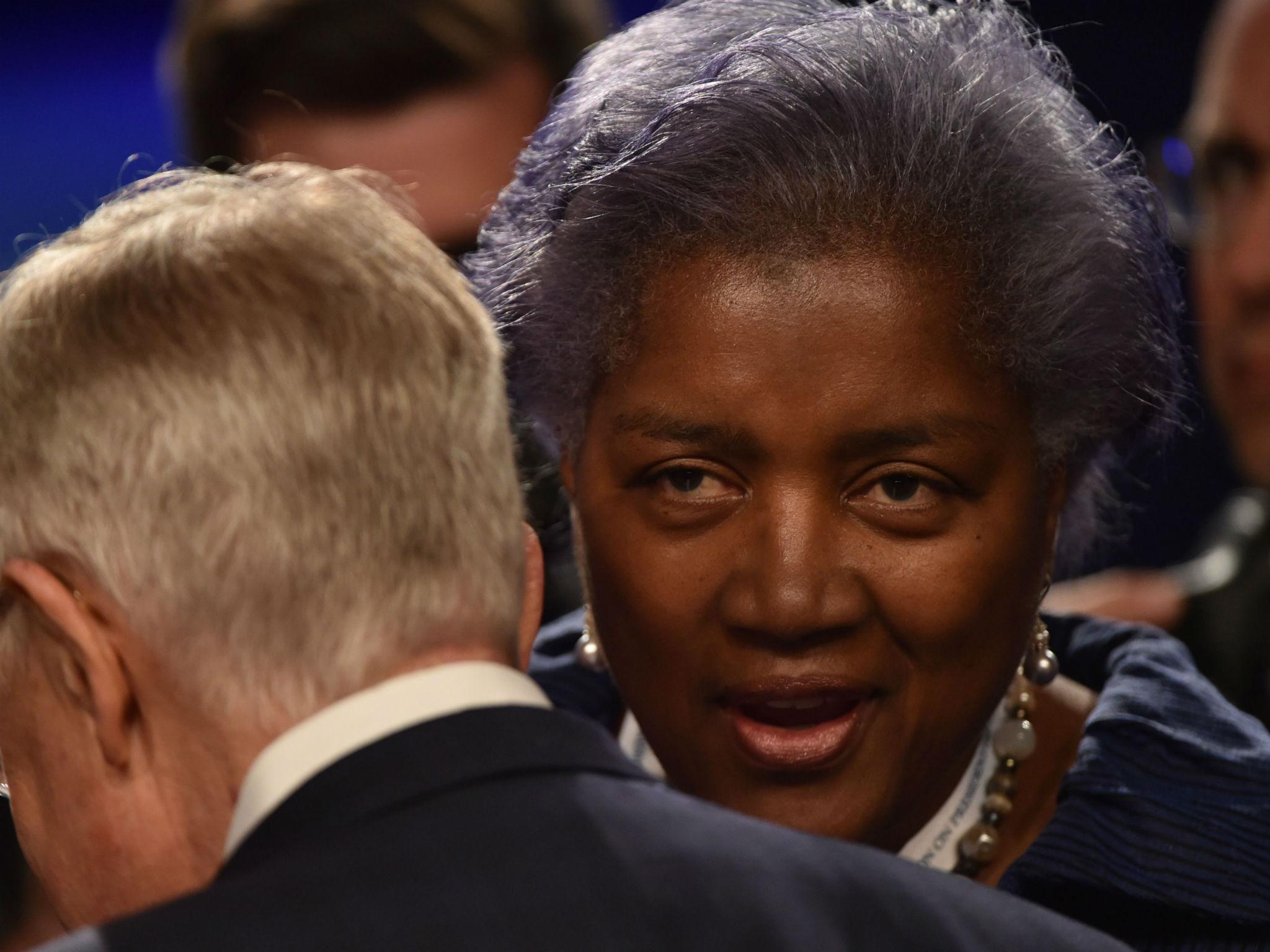 CNN has dropped a political commentator following accusations that she sent Hillary Clinton two questions ahead of time during the primary season.
Donna Brazile announced her departure on 31 October on twitter although she resigned two weeks ago.
Leaked emails from WikiLeaks belonging to Clinton campaign chair John Podesta showed that Ms Brazile funneled two questions to Ms Clinton, a longtime political ally, before a CNN-sponsored debate and voter town hall event against Vermont senator Bernie Sanders.
CNN said an internal review found it had not provided any material to Ms Brazile to pass on to Ms Clinton.
"CNN never gave Brazile access to any questions, prep material, attendee list, background information or meetings in advance of a town hall or debate," the network said in a statement.
It added: "We are completely uncomfortable with what we have learned about her interactions with the Clinton campaign while she was a CNN contributor."
Debbie Wasserman Schultz booed off stage during speech to Florida delegates
Ms Brazile, the WikiLeaks emails showed, emailed the Clinton campaign on 12 March, warning them that one question from the audience would be from a woman with a rash asking about the contaminated water supply in Flint, Michigan and what Ms Clinton would do about it.
A separate email informed the campaign they would be asked about the death penalty during a town hall on 13 March.
The network's regular political commentator was appointed interim head of the Democratic National Committee in late summer and her CNN contract was suspended.
She took over from Debbie Wasserman Schultz, who resigned from the post after the hack of DNC emails showed that she and her team allegedly attempted to smear former democratic rival Mr Sanders.
Ms Brazile denied wrongdoing earlier in October.
"I never had access to questions and would never have shared them with the candidates if I did," she wrote in a statement.
Ms Brazile was Bill Clinton's adviser during both his presidential campaigns in 1992 and 1996 and was an adviser to Al Gore in 2000.
Join our commenting forum
Join thought-provoking conversations, follow other Independent readers and see their replies