Homeland season 6 finale star discusses character's shock death
*SPOILERS FOR THE HOMELAND SEASON 6 FINALE FOLLOW*
Jacob Stolworthy
Tuesday 11 April 2017 10:21 Comments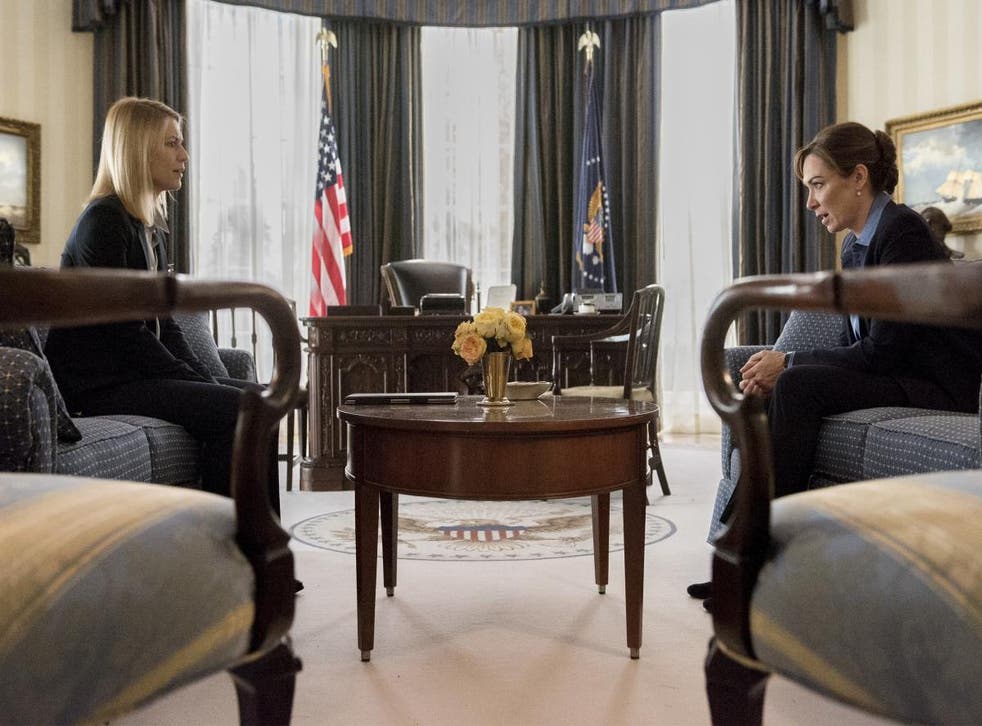 Homeland season six drew to a close on Sunday evening (9 April) and with it went one of the show's best-loved characters.
*BEWARE HOMELAND SEASON SIX FINALE SPOILERS*
Peter Quinn (Rupert Friend) went out in a blaze of glory as he drove Carrie Mathison (Claire Danes) and President-elect Elizabeth Keane (Elizabeth Marvel) through a hail of bullets foiling a plan orchestrated by officials, including the villainous Dar Adal (F. Murray Abraham).
Friend spoke to Variety about what it was like to receive the news he was to be killed off having been told the same thing last season when his character suffered a near-fatal

"[Showrunner] Alex Gansa told me. He's quite practiced at this. He's had to kill off multiple characters over the years. I've been in the room when it's happened. It happened to me last season when Alex said, that's the end of you - and then had to call and say, actually it's not. So this time, he had a wry smile: 'Listen, I know you don't necessarily believe me when I tell you Quinn is dead, but so far, he is.'"
Reflecting upon Gansa's decision, Friend said: "It's bittersweet. For me it was a modicum for peace for someone who has been through so much and even though it wasn't their design, could now finally rest. I felt that for him to continue would be almost a bit sadistic. I'm not really sure in what capacity that would make sense. It would be quite a cruel storyline.
"In a sense, I think his time had come. I had a slight of pre-sentience that his time had come up."
The TV shows you'll be bingeing in 2017

Show all 27
This season saw Quinn in a rather different way to when we first met him in season two following injuries and PTSD he developed from last season's events.
"It was very gruelling. I was determined not to cut any corners and serve this man. I hope in some way to draw some attention to an under-served demographic in the real world and in the stories of television. The actuality of a returning veteran. The actuality of chemical warfare and its aftermath. The actuality of PTSD which has only recently been acknowledged by the army as a condition."
Homeland will return for two more seasons with the upcoming seventh run expecting to air early 2018. Gansa teased the possibility of a return for Damian Lewis' former co-lead character, Nicholas Brody.
Register for free to continue reading
Registration is a free and easy way to support our truly independent journalism
By registering, you will also enjoy limited access to Premium articles, exclusive newsletters, commenting, and virtual events with our leading journalists
Already have an account? sign in
Join our new commenting forum
Join thought-provoking conversations, follow other Independent readers and see their replies