House of Cards creator Beau Willimon clears up Frank Underwood's sexuality
'He's a man with a large appetite'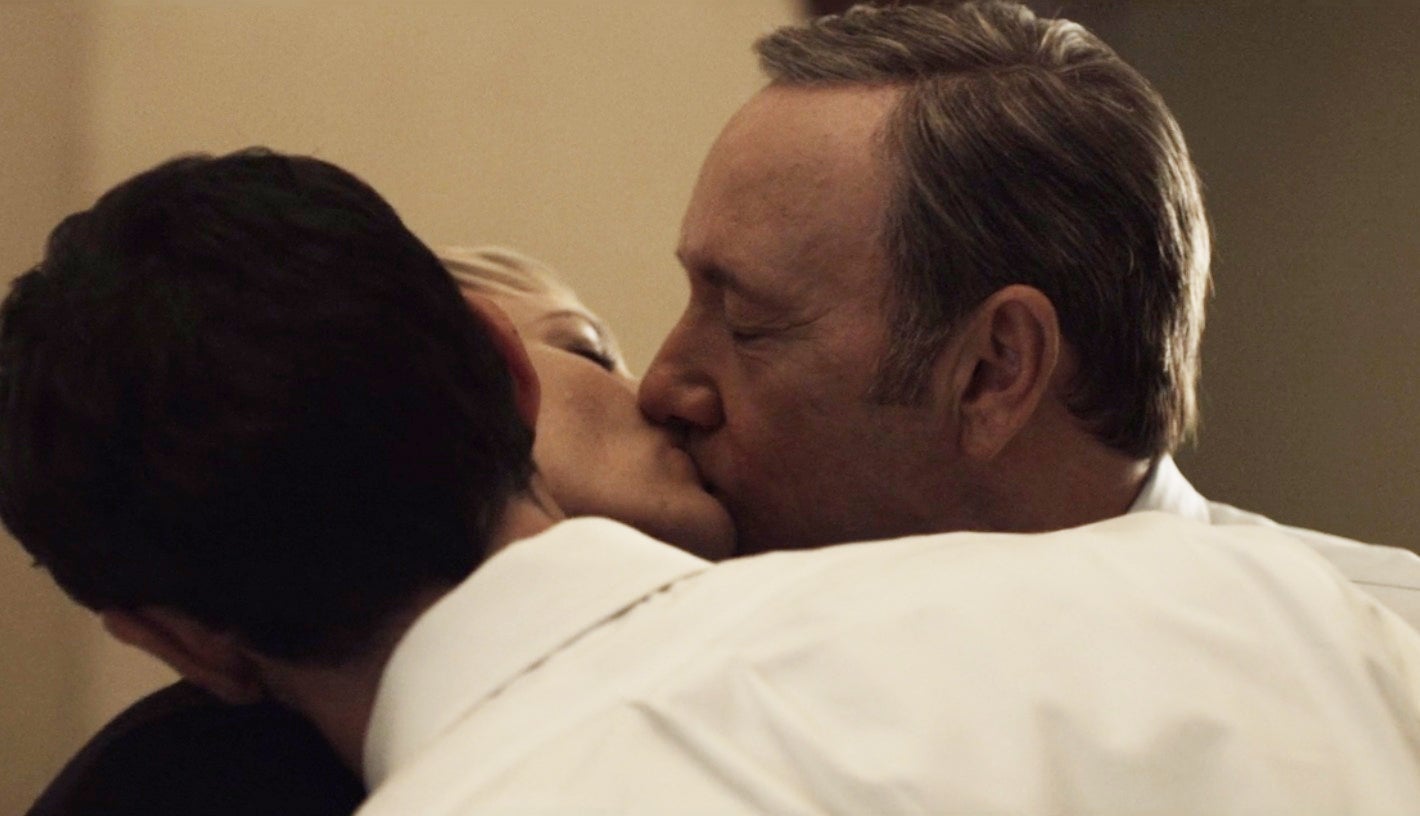 House of Cards showrunner Beau Willimon has spoken out about one of the show's most-talked about mysteries - President Underwood's sexuality.
*Minor season 3 spoilers*
Married to Claire but enjoying threesomes with his bodyguard and having mildly homoerotic moments with author Tom Yates and former Chief of Staff Doug Stamper, Frank avoids talking about his sexuality, even in his asides.
I quite like how unexplained it is, suggesting Frank follows his desires wherever they come and is not concerned with labels.
Willimon has backed this up, and said it also has a lot more to do with trust than gender.
"People have asked me straight up, is Frank Underwood bisexual? Is he gay?" he told Huffington Post.
"And I don't think Frank Underwood really puts much stock in those sort of labels. As he says in the Sentinel episode [in Season 1], 'When I'm attracted to someone, I'm attracted to them. Period'.
"He's a man with a large appetite, he's a man who does not allow himself to be placed in any sort of milieu or with one definition.
"I think he's incredibly guarded with who he lets get close to him, whether that's platonic or whether that's sexual.
"And when he does, it's not necessarily a gender or preference, it really has to do with trust.
"There's very few people in this world that we've created that he can trust… We try to approach Frank the way he approaches himself, which is not to sort of pin him down."
Asked to clarify what went down in that awkward scene with Tom, he replied: "It's an emotional connection. Not necessarily a sexual one, but it could be. It depends on how you look at that moment and I think there's a lot of grey area there.
"At least for that moment, he can trust Thomas Yates, whether it evaporates quickly or not."
House of Cards season 3 dropped on Netflix on February 27, with most viewers now getting towards the tail end of the season.
Join our commenting forum
Join thought-provoking conversations, follow other Independent readers and see their replies