House of Cards season 3 trailer teases new Putin-esque character 'Petrov'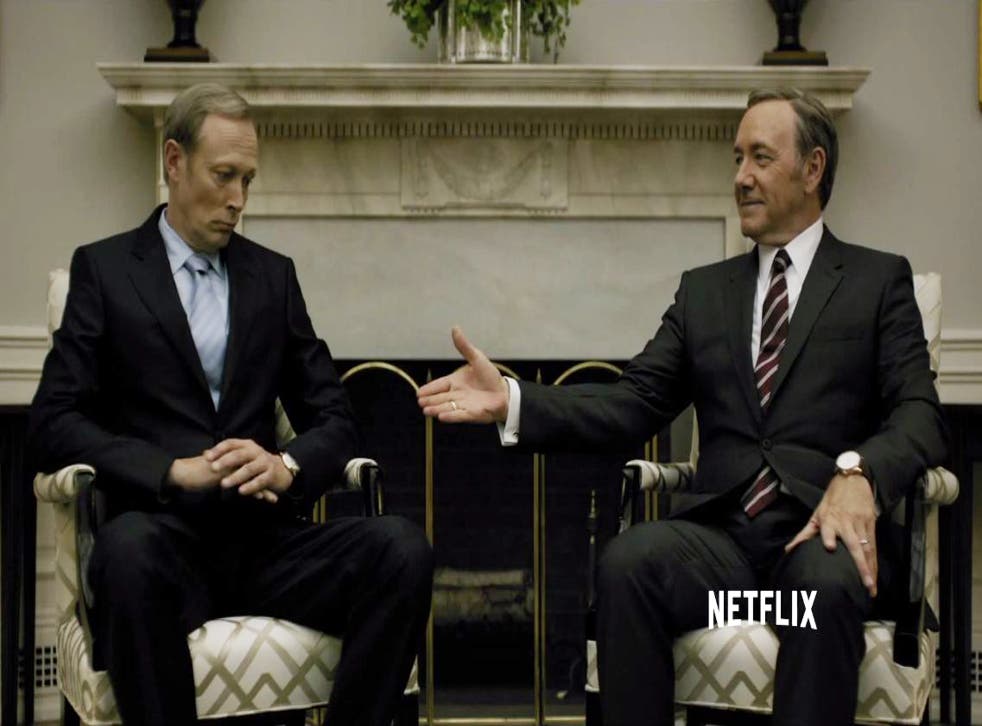 Following Kevin Spacey's Golden Globe win for his role in the Netflix original, House of Cards has dropped a trailer for the upcoming season 3, with Frank holding negotiations with a Russian president and cracks appearing in Claire's façade.
*Spoilers ahead*
"You want to know what takes real courage? Holding it all together when the stakes are this high," the newly sworn-in President Underwood is heard saying with characteristic malevolence in the trailer.
It then proceeds to rifle through different new scenes to a grinding soundtrack, seeing Underwood meet with a Russian president named Petrov, who later kisses Claire and is the subject of a protest outside the White House.
Now at the top of the tower and coming under attack from all sides, it seems Frank and Claire are starting to crack, with Claire crying out during the teaser and Frank holding his head in his hands.
"We're murderers, Francis," Claire laments, possibly talking about Pete Russo, possibly in the more general every President is technically a murderer what with foreign conflicts etc sense.
Characters returning from season 2 include Remy Danton, Seth Grayson and hacker Gavin Orsay.
House of Cards season 3 will be released through Netflix in one go on February 27, 2015.
Join our new commenting forum
Join thought-provoking conversations, follow other Independent readers and see their replies