Hugh Laurie awarded CBE by Prince Charles
He has appeared in successful TV shows like 'House' and 'The Night Manager'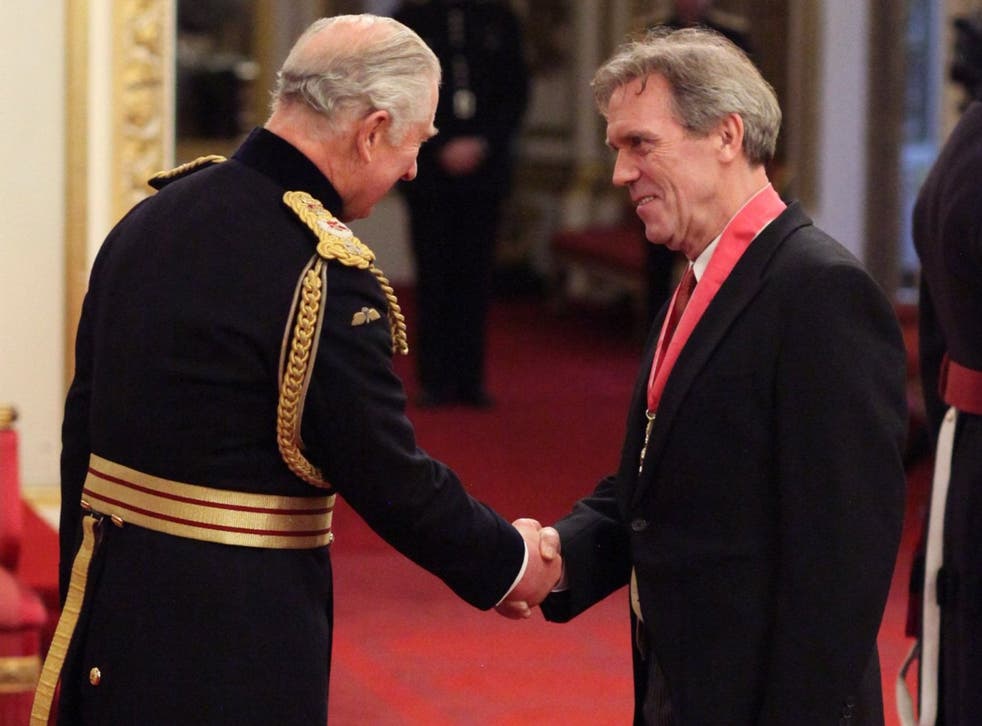 Actor Hugh Laurie has been made a Commander of the Order of the British Empire by the Prince of Wales during a knighting ceremony at Buckingham Palace on Wednesday (21 November).
Laurie's name made it onto the New Years Honours list owing to his services to drama, and follows on from the OBE he received in 2007.
Though he has appeared in several films, Laurie is best known for his work on television, primarily the show House – which ran for eight years – and The Night Manager.
He rose to fame through his comedic work with Stephen Fry, and in recent years has shown a talent for jazz piano.
There was a slight irony to Laurie being honoured at Buckingham Palace, as he is also known for sending up the monarchy with his role of George, the Prince Regent, in Blackadder the Third.
Laurie will turn 60 next year and has several acting projects lined up. He will play Mycroft Holmes in the upcoming movie Holmes & Watson, and star alongside George Clooney and Kyle Chandler in an adaptation of Joseph Heller's Catch-22, which will air on Channel 4 in the UK.
Other honourees at the ceremony on Wednesday include Waterstones founder Timothy Waterstone, Holocaust survivor Ben Helfgott and Irish rugby player Rory Best.
Register for free to continue reading
Registration is a free and easy way to support our truly independent journalism
By registering, you will also enjoy limited access to Premium articles, exclusive newsletters, commenting, and virtual events with our leading journalists
Already have an account? sign in
Register for free to continue reading
Registration is a free and easy way to support our truly independent journalism
By registering, you will also enjoy limited access to Premium articles, exclusive newsletters, commenting, and virtual events with our leading journalists
Already have an account? sign in
Join our new commenting forum
Join thought-provoking conversations, follow other Independent readers and see their replies