I'm A Celebrity 2013 contestants: Annabel Giles
Who has left luxury behind to face the bushtucker trials down-under?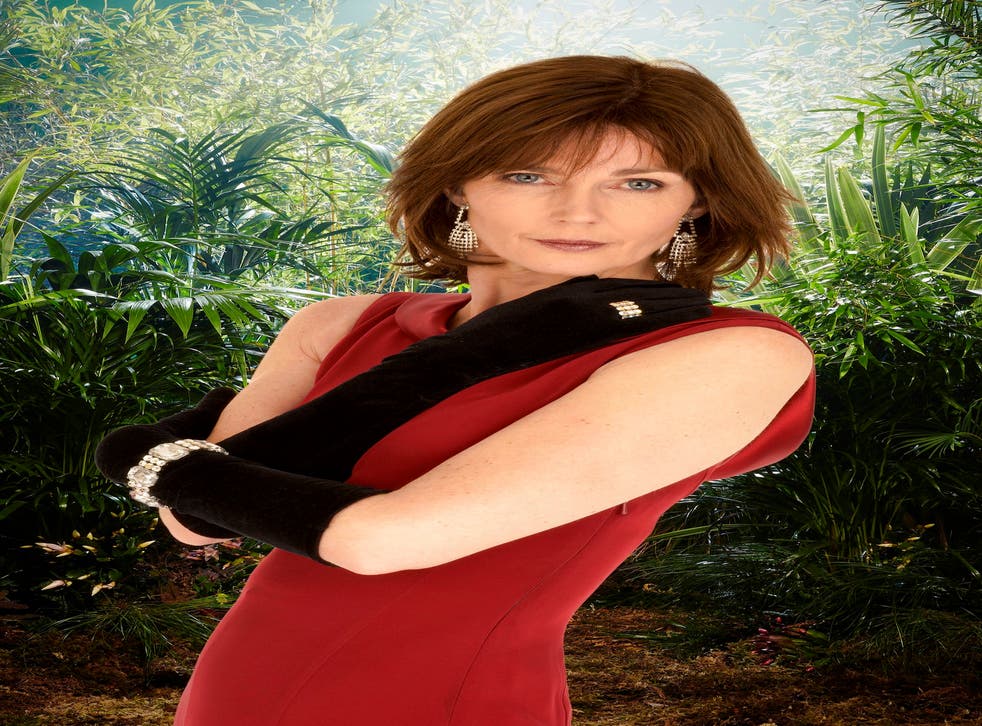 Annabel Giles, 54, former model
Who? Annabel is a British model, comedienne, author and presenter. Her career highlight was an exclusive contract with make-up brand Max Factor.
Click here to see who else is in the jungle
Why take part?: She wants to "dispel the rumours that all posh people are like David Cameron and George Osborne".
What she says: The jungle will be "better than going to a health spa". "I couldn't bear lounging around in towelling dressing gowns. This will be exciting for me." Urm...will it?
Ideal campsite comrade: He's unlikely to be her 'ideal' jungle mate, but Annabel is still good friends with her ex-husband, Band Aid pioneer Midge Ure.
Phobias: Well for a start, Annabel hates camping. She's going into the I'm A Celebrity jungle, and she doesn't like camping. "I have had to stop thinking about it because if I do, I wind myself up into a frenzy and I keep wondering what on earth I have done".
Most likely to humilate herself: Complaining about camping, when camping is a fundamental part of the show! "I do think I will play the head girl role in the camp. I will jolly everyone along." Whether they'll be happy to be "jollied along" remains to be seen.
Looking forward to: By the sound of things, coming home again! Annabel can't wait for the first cup of tea after leaving the jungle.
Odds of a jungle romance?: She has declared herself "a single mother on benefits" but is thought to have a partner.
Register for free to continue reading
Registration is a free and easy way to support our truly independent journalism
By registering, you will also enjoy limited access to Premium articles, exclusive newsletters, commenting, and virtual events with our leading journalists
Already have an account? sign in
Register for free to continue reading
Registration is a free and easy way to support our truly independent journalism
By registering, you will also enjoy limited access to Premium articles, exclusive newsletters, commenting, and virtual events with our leading journalists
Already have an account? sign in
Join our new commenting forum
Join thought-provoking conversations, follow other Independent readers and see their replies