Is Jon Snow dead? Theories stoked by Kit Harington's longer hair despite Game of Thrones director claiming he's 'deader than dead'
Valar morghulis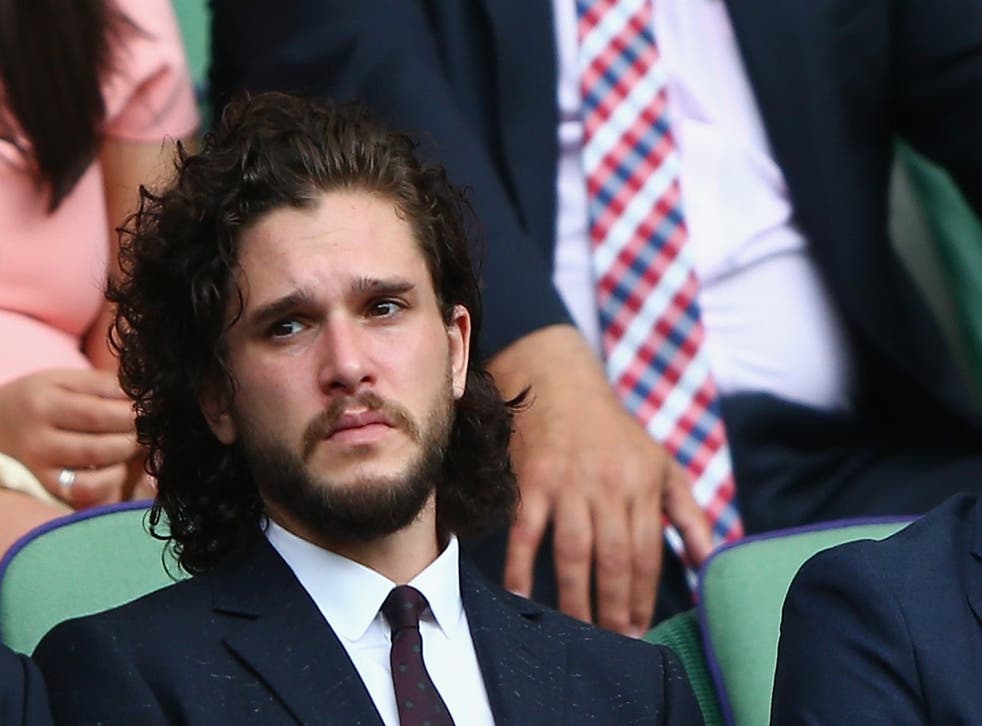 Yes he looks like a puppy, yes he's pretty good with a sword, but Jon Snow is dead you guys. So very dead.
The simplistic but popular Hair Theory ('Kit's still got Jon's hair so he must be coming back!') was reinforced at Wimbledon this week, where the actor was seen still having not cut his hair, despite a drastic change in hairstyle being something most TV actors do as soon as their role in a long running series has ended (see: Bryan Cranston).
While it serves as a shred of hope, the weights on the 'Jon Snow is dead' side of the scales are made of solid lead.
Kit Harington himself:
"I had a sit-down with Dan and David (Weiss and Benioff, the creators), we did the Tony Soprano walk [letting an actor know they're being whacked]. And they said, "Look, you're gone, it's done.""
"Quite honestly, I have never been told the future of things in this show, but this is the one time I have. They sat me down and said, "This is how it is." If anything in the future is not like that, then I don't know about it – it's only in David and Dan and George's heads. But I've been told I'm dead. I'm dead. I'm not coming back next season. So that's all I can tell you, really.
Director David Nutter (who helmed the season 5 finale in which Snow died):
"I can say emphatically that Jon Snow is definitely dead.
"Kit Harington is just a great guy and Kit was sad to leave the crew. It's an emotional feeling as well. But I felt it was important to set up the sequence as quickly as possible so you didn't expect it or wait for it. I didn't want it to linger. I wanted it to catch you by surprise.
"My concern was to take care of Jon Snow, and he's now deader than dead."
So why has Kit Harington kept his hair long?
He previously said it annoyed him, getting in his eyes, but perhaps he has warmed to the shaggy cut? More likely still, HBO asked him to kindly keep it Snow length until season 6 precisely so it would stoke this debate.
Register for free to continue reading
Registration is a free and easy way to support our truly independent journalism
By registering, you will also enjoy limited access to Premium articles, exclusive newsletters, commenting, and virtual events with our leading journalists
Already have an account? sign in
Register for free to continue reading
Registration is a free and easy way to support our truly independent journalism
By registering, you will also enjoy limited access to Premium articles, exclusive newsletters, commenting, and virtual events with our leading journalists
Already have an account? sign in
Join our new commenting forum
Join thought-provoking conversations, follow other Independent readers and see their replies