Jean Boht, star of the hit sitcom Bread, dies a month after husband Carl Davis
Actor played Nellie Boswell on the hit sitcom, and had been married to Bafta-winning composer since 1970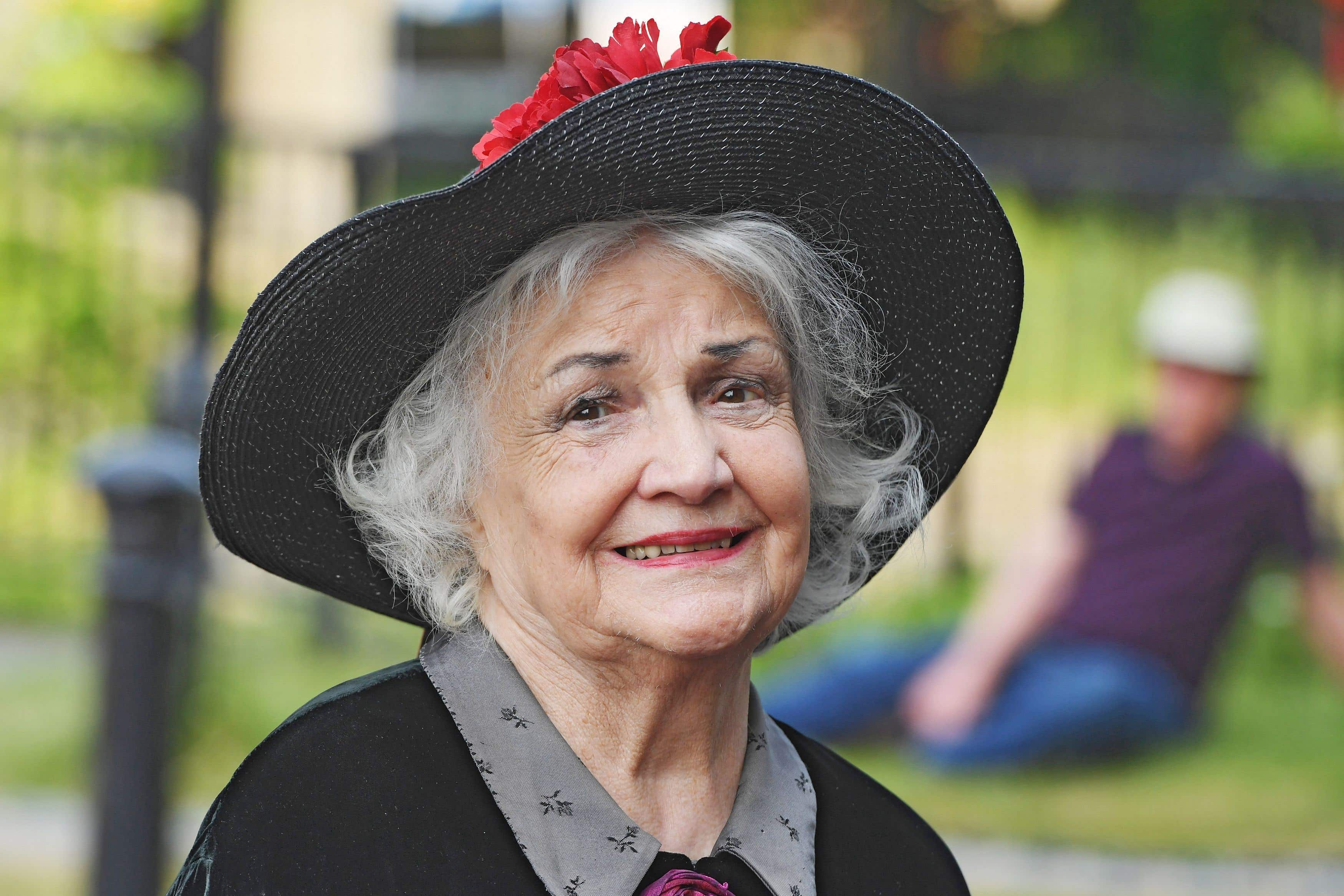 British actor Jean Boht, star of the hit sitcom Bread, has died at the age of 91.
Her death comes just one month after the death of her husband, award-winning composer Carl Davis.
A statement from her family said: "It is with overwhelming sadness that we must announce that Jean Boht passed away yesterday, Tuesday 12 September.
"Jean had been battling vascular dementia and Alzheimer's disease with the indefatigable spirit for which she was both beloved and renowned. She was a resident at Denville Hall, the home for members of the theatrical profession."
Boht portrayed Nellie Boswell on Bread between 1986 and 1991, winning a British Comedy Award for her turn in the show. Bread was also a commercial hit, drawing in excess of 20 million viewers at its peak.
Boht's character was the matriarch of a working-class family in Liverpool.
Speaking to TV Times magazine in 2012, Boht was asked about Bread's legacy, and whether she was still approached by fans of the series in public.
"I always know when it's showing on a digital channel, because the people in Marks and Spencer tell me!" she said. "They were wonderful days. It was very hard work, but it was amazing and I'm realising now just how lucky we were to have it for all those years."
During her career, Boht had roles in series including Some Mothers Do 'Ave 'Em, Last of the Summer Wine, Grange Hill, and Alan Bleasdale's Boys from the Blackstuff.
In 1989, Boht was the subject of an episode of the biographical reality show This Is Your Life.
Later roles included one-episode turns in the teen drama Skins and a handful of appearances on the BBC soap Doctors.
Boht was born and raised in the Wirral, and retained a strong association with the Liverpool area across her life.
Following news of her death, Liverpool City Council shared a tribute to the star on X/Twitter.
"Such sad news. Not only was #JeanBoht a brilliant actor, she was a fabulous advocate for Liverpool and our arts sector, most notably in the city's successful bid and year as European Capital of Culture in 2008. Our thoughts are with her family," it read.
The American-born, British composer Davis was Boht's second husband; the actor took her name from her first marriage, to William Boht, having been born Jean Dance. She and Davis were married for more than 50 years.
Boht is survived by her two children and three grandchildren.
Join our commenting forum
Join thought-provoking conversations, follow other Independent readers and see their replies