Jennifer Lopez says coronavirus quarantine has made her a better parent
'We're providing this awesome life for them, but at the same time, they need us'
Clémence Michallon
New York City
Wednesday 18 November 2020 22:23 Comments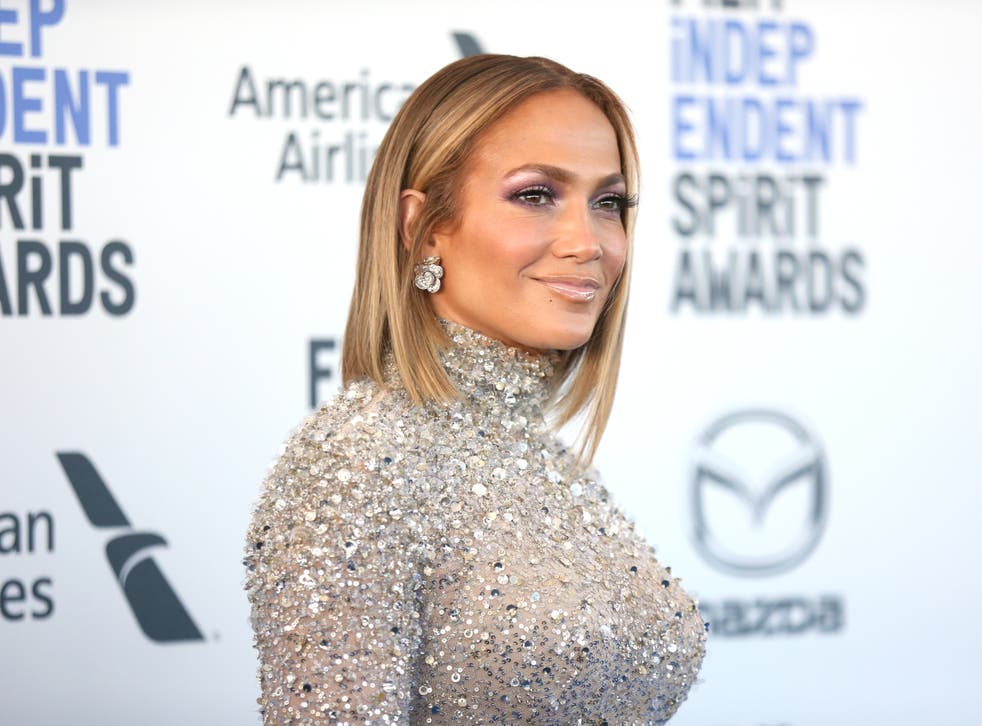 Leer en Español
Jennifer Lopez says having to quarantine during the coronavirus pandemic has prompted her to recalibrate her parenting.
The singer, dancer and actor was asked during a recent interview with The Wall Street Journal what she has learnt from quarantine.
She explained that after headlining the Super Bowl halftime show with Shakira in February, she filmed a new season of the reality competition series World of Dance, on which she's a judge.
"On our last day, I flew to Miami and stayed there for the quarantine," she added.
Lopez, who has a 12-year-old daughter and a 12-year-old son with her ex husband Marc Anthony, said she "actually loved being home and having dinner with the kids every night, which I hadn't done in probably—ever".
"And the kids kind of expressed to me, like, the parts that they were fine with about our lives and the parts they weren't fine with," she added.
"It was just a real eye-opener and a reassessment, to really take a look at what was working and what wasn't working."
Lopez said she doesn't want to "miss things" in her children's lives, noting: "We're providing this awesome life for them, but at the same time, they need us. They need us in a different way. We have to slow down and we have to connect more."
The artist is now engaged to former MLB star Alex Rodriguez. The pair have had to postpone their wedding plans due to the coronavirus pandemic.
Register for free to continue reading
Registration is a free and easy way to support our truly independent journalism
By registering, you will also enjoy limited access to Premium articles, exclusive newsletters, commenting, and virtual events with our leading journalists
Already have an account? sign in
Join our new commenting forum
Join thought-provoking conversations, follow other Independent readers and see their replies