Jeremy Paxman: I understand why Russell Brand doesn't vote...I didn't either
The Newsnight presenter admitted he didn't vote in a recent election because 'the choice was so unappetising'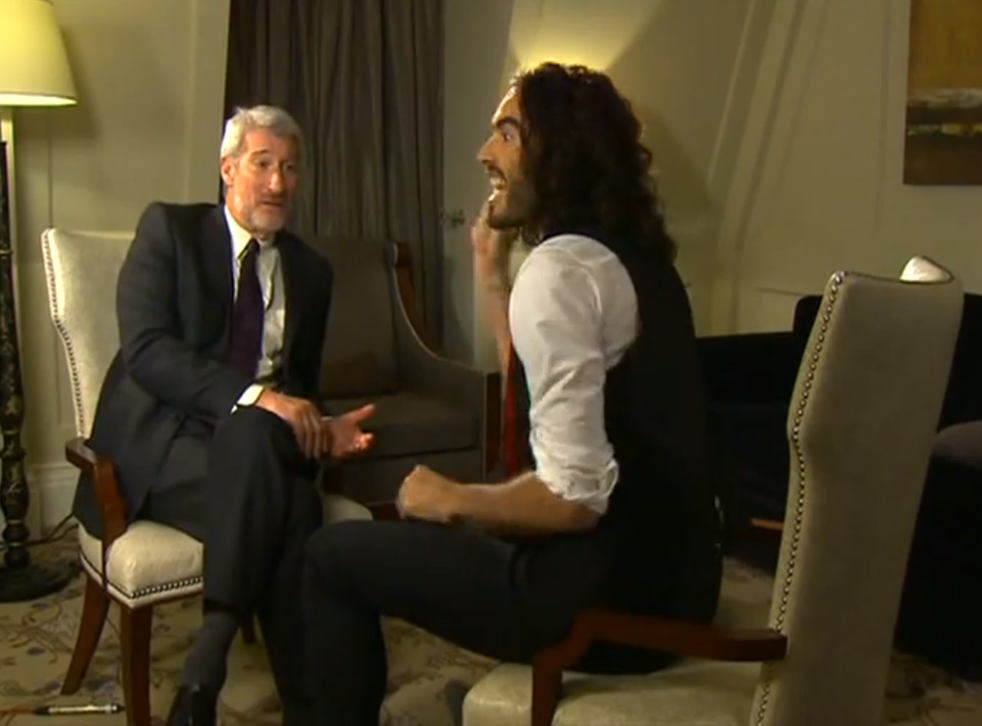 He interrogated Russell Brand about his political apathy in a Newsnight interview two weeks ago, but now it has emerged Jeremy Paxman did not vote in a recent election.
The presenter, 63, said he abstained from voting because "the choice was so unappetising" and added that "people are sick of the tawdry pretences" of politics.
Despite telling Brand: "If you can't be arsed to vote, why should we be arsed to listen to your political point of view?," Paxman said he sympathised with what the comedian had to say.
"I think part of Russell Brand's diagnosis is right. There is a huge sense of disillusion out there," he told the Radio Times.
" Russell Brand has never voted, because he finds the process irrelevant. I can understand that: the whole green-bench pantomime in Westminster looks a remote and self-important echo-chamber. But it is all we have.
"At the next election we shall have a choice between the people who've given us five years of austerity, the people who left us this mess, and the people who signed public pledges that they wouldn't raise student fees, and then did so - the most blatant lie in recent political history.
"It won't be a bombshell if very large numbers of the electorate simply don't bother to vote. People are sick of the tawdry pretences."
Speaking about his decision not to vote in a recent election, the Newsnight presenter said: "In one recent election, I decided not to vote, because I thought the choice so unappetising.
"By the time the polls had closed and it was too late to take part, I was feeling really uncomfortable: the person who chooses not to vote - cannot even be bothered to write 'none of the above' on a ballot paper - disqualifies himself from passing any comment at all."
Access unlimited streaming of movies and TV shows with Amazon Prime Video Sign up now for a 30-day free trial
Sign up
Brand, 38, was invited onto Newsnight to discuss an article he wrote as guest editor of the New Statesman about the need for a "political revolution".
In the interview, which has had over 9 million views on YouTube, the comedian told Paxman: "I don't get my authority from this pre-existing paradigm which is quite narrow and only serves a few people. I look elsewhere for alternatives that might be of service to humanity. Alternate means, alternate political systems."
Paxman said he had a low expectation of the Brand interview, and was sceptical about "a multimillionaire with a house in California talking about the need to take from the rich and give to the poor".
But he admitted he agreed with him on certain points. "Brand thinks the wrong people are in charge. Well, perhaps they are. But the people in charge are always people who want to be in charge…I have no burning desire to order people about. Politicians do; that is one of the many reasons they are so odd."
He added: "There is something irresistible about [Brand]…He stands squarely in the British tradition of cheekie chappies."
Join our new commenting forum
Join thought-provoking conversations, follow other Independent readers and see their replies