Jericho: Will ITV's Yorkshire Dales Western with Jessica Raine and Clarke Peters be the new Downton Abbey?
Jericho follows a community of pioneers, settlers and outcasts building a viaduct across the Pennines
Adam Sherwin
Media Correspondent
Thursday 26 November 2015 16:41 Comments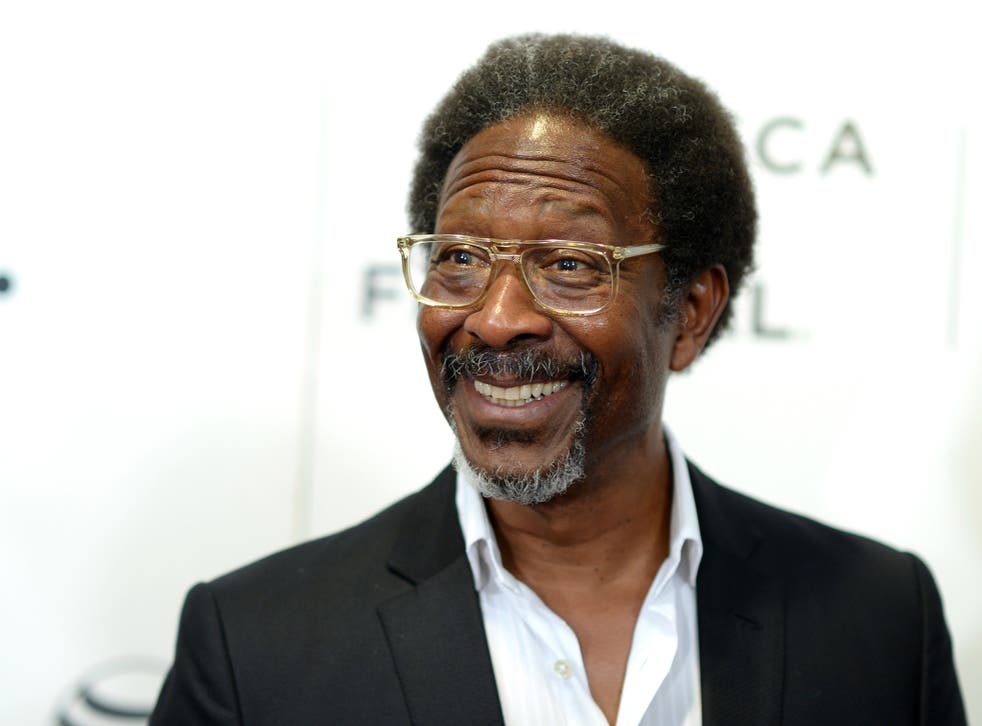 Will the story of a Wild West frontier town in the Yorkshire Dales be the new Downton Abbey? The construction of the Ribblehead Viaduct across the Pennines, which cost hundreds of lives in the 19th century, is the unlikely scenario for an epic new ITV drama series starring Jessica Raine and Clarke Peters from The Wire.
Set on the remote Yorkshire moors in the 1870s, Jericho is a Deadwood-style drama which follows a community of pioneers, settlers and outcasts who will either thrive or die in the shadow of the viaduct they have come together to build.
Downton Abbey series 6

Show all 8
Raine, the Call The Midwife actress, plays a penniless widow who is forced to set up home with her two children in the lawless, emerging town. Peters is a mysterious railway agent who has escaped the American Civil War and senses an opportunity to build his own empire in this untamed terrain.
There are railroad entrepreneurs, scheming to make a killing from the viaduct which will secure a vital link between the North and the Midlands, rough-handed navvy labourers and, inevitably a prostitute with a heart of gold.
If viewers respond, the series, shot on location in Huddersfield, will run for five years, just two shy of the seven it took to build the original viaduct. The eight-part Jericho is being sold to international broadcasters and ITV hopes a US network will snap up the first British "western".
Steve Thompson, a Sherlock and Doctor Who writer who devised the series, said: "Jericho is like a British Western. There was a British frontier, people did go out and settle but I've never seen a British frontier story told on television."
ITV and ITN celebrate 60 years
The Ribblehead Viaduct, the longest on the Settle-Carlisle Railway, was built between 1869 and 1875. It required 6,000 workers to construct with at least 200 hundred fatalities through engineering accidents or smallpox.
Jericho, which airs next January, was named after one of the teeming ramshackle settlements, consisting of two lines of huts, that housed workers on the Ribblehead section.
Peters, whose character is based on a real-life, pioneering black navvy, said the series was an opportunity for Britons to investigate their own history of immigration. "It was a surprise to me to learn that more African-Americans were living here before the American Civil War than after," the US star said. "I hope the series sparks more investigation into a history which has been closed off to us. It might help address some of the problems we have today."
Raine, who plays Annie Quaintain, said: "It's very filmic and it was a thrilling script to read. This is a period in time and place that's not been seen on telly before to my knowledge. That's really rare on TV these days when we have so many channels and programmes."
Jericho also stars Hans Matheson as a brooding navvy, with secrets in his past, who forges a bond with Raine's character. Matheson is required to flex his pectorals in shirtless scenes which are likely to draw comparisons with the "topless scything" of Aidan Turner, in the BBC's Poldark.
ITV is seeking new returning drama hits following the conclusion of the top-rated Downton Abbey. It is about to launch its action-packed take on the Beowulf legend and is reviving the popular French detective Maigret with an initial two new films, starring Rowan Atkinson in the title role.
Register for free to continue reading
Registration is a free and easy way to support our truly independent journalism
By registering, you will also enjoy limited access to Premium articles, exclusive newsletters, commenting, and virtual events with our leading journalists
Already have an account? sign in
Join our new commenting forum
Join thought-provoking conversations, follow other Independent readers and see their replies