Dr Jill Biden to be guest on The Kelly Clarkson Show in first solo interview since becoming First Lady
The socially distant one-on-one interview will take place later this month at the White House and will air on 25 February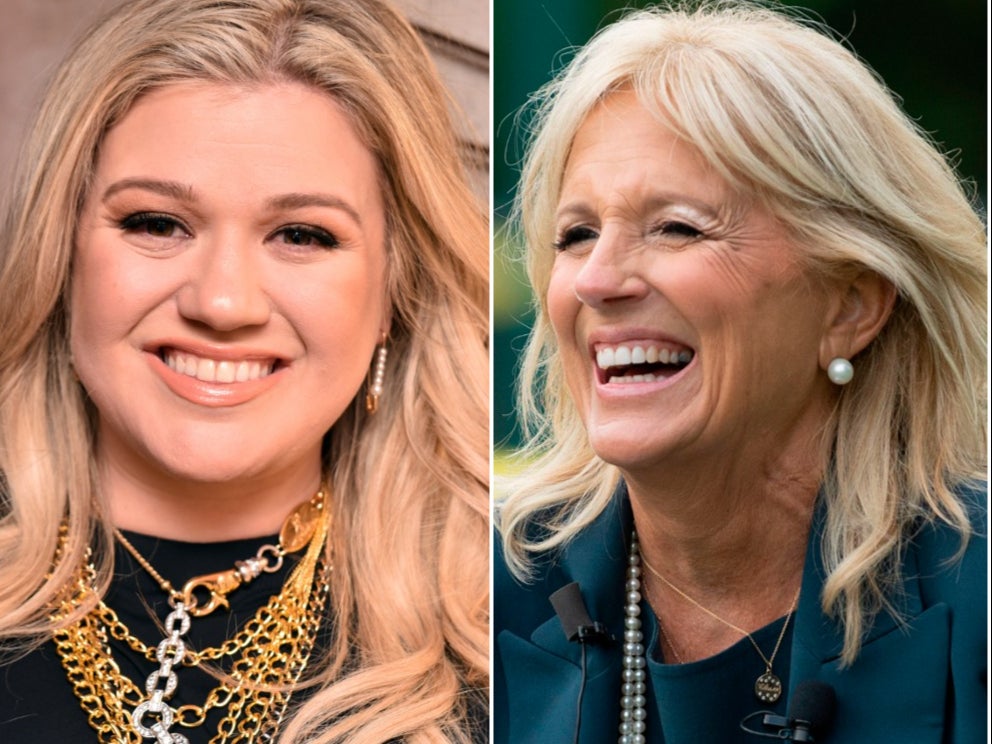 Leer en Español
Kelly Clarkson is set to sit down with Dr Jill Biden on The Kelly Clarkson Show for her first solo interview since becoming First Lady.
The socially distant one-on-one interview will take place later this month at the White House and will air on 25 February.
"I'm going to the White House, y'all!" announced the talk show host in a video posted to her Twitter account on Tuesday (17 February). "First Lady Jill Biden and I are hanging for The Kelly Clarkson Show! I'm so excited!"
The episode will also feature a special "Kellyoke" performance set in the East Room by Clarkson and her musical director Jason Halbert, in a segment requested by the First Lady.
During their chat, Dr Biden will talk about what inspired her "Kellyoke" song choice and the First Lady's commitment to education, military families, cancer research, and uniting the country. There will also be a segment dedicated to audience questions.
Dr Biden unveiled a display of heart-shaped message boards across the White House lawn last Friday (12 February) to celebrate Valentine's Day, which she and husband President Joe Biden came out to look over with their dogs before speaking with reporters.
The Kelly Clarkson Show airs on NBC and premiered in September 2019. It was renewed last December for Seasons 3 and 4. The talk show is now in its second season.
Join our commenting forum
Join thought-provoking conversations, follow other Independent readers and see their replies