Jim Davidson beats Dappy in Celebrity Big Brother 2014 final
Comedian 'overwhelmed' by response from public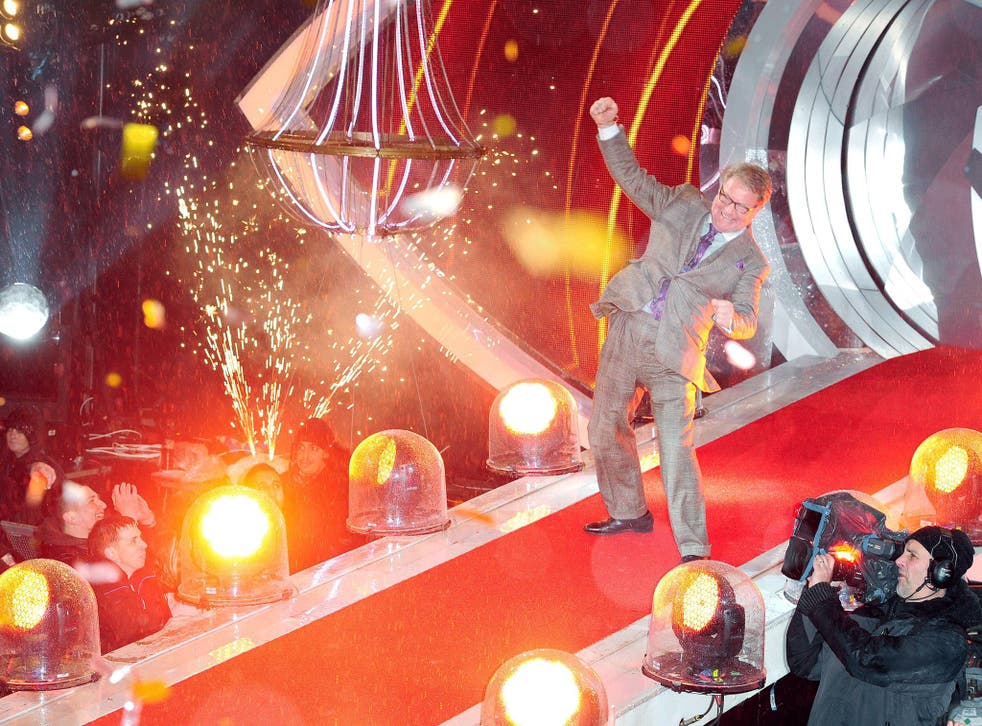 Controversial comedian Jim Davidson has become a surprise winner of Celebrity Big Brother 2014, beating N Dubz rapper Dappy in the live final on Wednesday night.
The Big Break presenter, who was booed on his way into the house, told host Emma Willis upon his exit: "It's overwhelming. All the people cheering... it's overwhelming."
Though he may have proved popular with viewers, the same could not be said for those Davidson shared a house with, receiving nine nominations from his fellow celebrities during the show's run.
"They nominated me every time and never came to apologise to me afterwards. I wasn't playing a game," he said.
There was general disbelief over the news from those who didn't watch Big Brother on Twitter this morning, with one user commenting: "I don't watch Celebrity Big Brother. I haven't watched anything on 5 since 2002. But gay-baiting racist misogynist Jim Davidson. Seriously?," with another adding: "Jim Davidson winning #CBB shows how clever editing works. And that a lot of people have a blind spot when it comes to people's past."
Dappy, who was convicted of assault and affray at a petrol station last year, was the runner-up in the Channel 5 show, saying of winner and father figure Davidson: "I haven't grieved for the loss of my father. When [Jim] came into my life and I met him for the first time, it's like he took that place."
Made In Chelsea star Ollie Locke came in third in the final, while Apprentice contestant Luisa Zissman placed fourth.
Join our new commenting forum
Join thought-provoking conversations, follow other Independent readers and see their replies