Jimmy Fallon to replace Jay Leno as Tonight show host after 22-year stint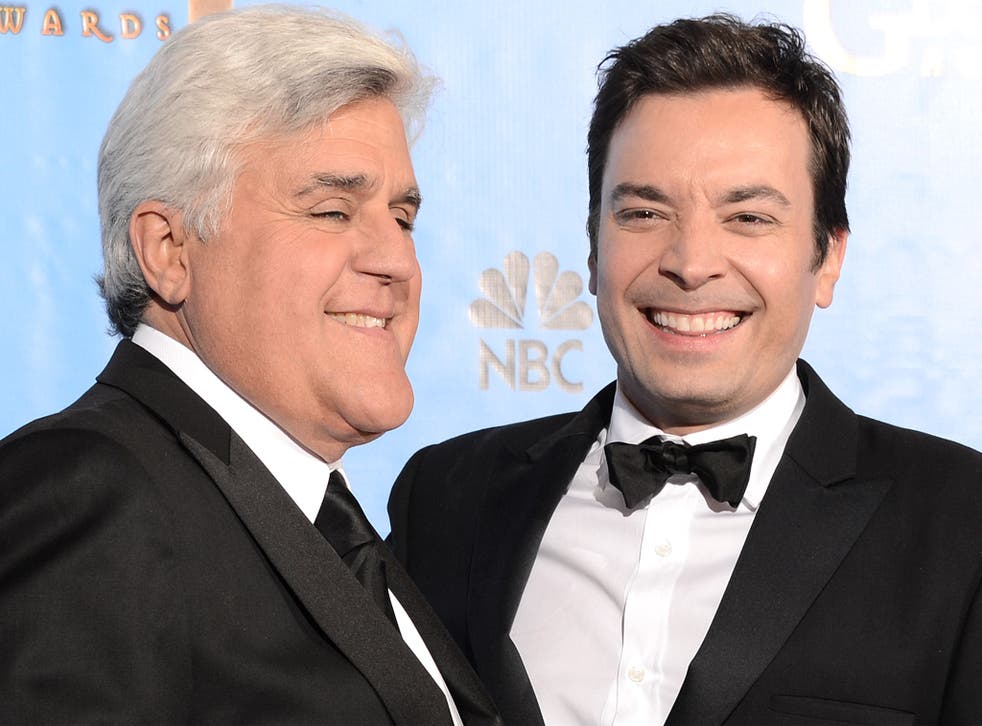 The landscape of America's late-night television is about to shift, after Jay Leno, host of NBC's Tonight show for 22 years, confirmed he would depart in spring 2014, to be replaced by the more youthful Jimmy Fallon.
News of Leno's departure was expected, especially since the veteran host recently began making jokes at the expense of NBC bosses in his nightly monologues.
The coveted talk-show slot at the ungodly hour of 11.35pm has always been an item of national conversation. For the past two decades, it has been hotly contested by Leno, 62, and his rival on CBS, 65-year-old David Letterman. But their longstanding rivalry has become increasingly irrelevant to younger viewers, whose loyalties lie elsewhere.
This year, the ABC network moved its late-night show Jimmy Kimmel Live, presented by the YouTube-friendly Kimmel, to 11.35, where he already attracts a larger audience than Letterman. Comedy Central's The Daily Show with Jon Stewart boasts almost 1.5m viewers in the crucial 18-49 age bracket, compared to Leno's 1.02m.
Leno remains the most-watched late-night host overall, but NBC is betting on Fallon to draw more youthful viewers in future. NBC Universal Chief Executive Steve Burke said in a statement, "We are purposefully making this change when Jay is No. 1, just as Jay replaced Johnny Carson when he was No. 1… Jimmy Fallon is a unique talent and this is his time."
In 2009, NBC installed Conan O'Brien as host of Tonight, only to controversially reinstate Leno following a ratings slump. Fallon's current show, Late Night, is broadcast at 12.35am, and recently enjoyed a viral coup with Michelle Obama dancing alongside Fallon in a clip entitled "The Evolution of Mom Dancing".
There is widespread speculation that Fallon will be replaced at 12.35 by his fellow Saturday Night Live alumnus Seth Myers. When Fallon replaces Leno, the Tonight Show will also be broadcast from New York for the first time since it moved to Los Angeles more than 40 years ago.
Register for free to continue reading
Registration is a free and easy way to support our truly independent journalism
By registering, you will also enjoy limited access to Premium articles, exclusive newsletters, commenting, and virtual events with our leading journalists
Already have an account? sign in
Register for free to continue reading
Registration is a free and easy way to support our truly independent journalism
By registering, you will also enjoy limited access to Premium articles, exclusive newsletters, commenting, and virtual events with our leading journalists
Already have an account? sign in
Join our new commenting forum
Join thought-provoking conversations, follow other Independent readers and see their replies