Jimmy Savile documentary focusing on victims of child sex abuse in pipeline for BBC1
Abused: The Untold Story will examine the harrowing impact of his crimes
Jess Denham
Thursday 19 March 2015 15:31 Comments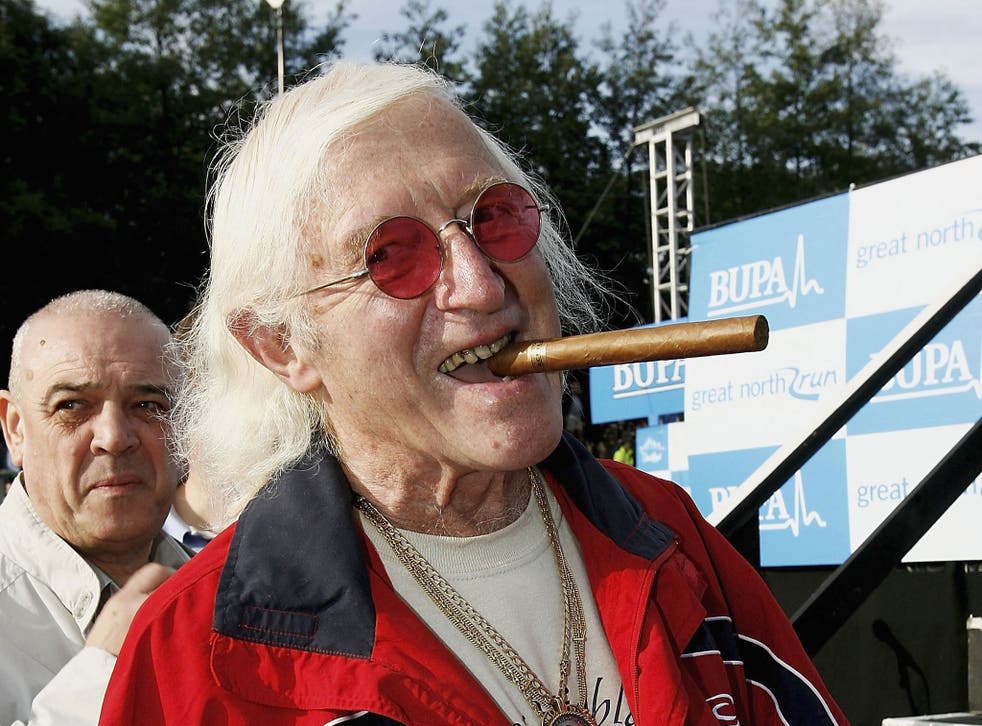 BBC One is working on a documentary examining the impact of child sex abuse on Jimmy Savile's victims.
Olly Lambert will direct Abused: The Untold Story after his success on Syria: Across the Lines. The 90-minute film will also explore how the scandal and resulting Operation Yewtree arrests became a "watershed moment".
Former BBC presenter and DJ Savile was outed as a prolific sex offender after his death in 2011, sparking a huge Metropolitan Police investigation into historic sex abuse. Cases involving Max Clifford, Dave Lee Travis, Gary Glitter and Rolf Harris all came to light as a result.
"What is now being revealed is not just the shocking events themselves, but the extraordinary and complex ways in which they have shaped entire lives," he told the BBC.
Charlotte Moore, BBC One controller, commissioned the documentary, which is due to air next year. "This is a timely and meaningful subject that matters, a story of our time that has fundamentally changed the way we deal with abuse in modern society," she said, adding that Abused: The Untold Story would "give a voice to those who have lived through sexual abuse and finally feel brave enough to speak out".
Colin Barr, executive producer, said he hopes to "remove some of the stigma around talking about abuse and might help give confidence to other victims who've remained silent".
A report into how Jimmy Savile and fellow presenter Stuart Hall carried out abuse while working at the BBC is expected in May. Dame Janet Smith has interviewed 375 witnesses about Savile and more than 100 about Hall, the latter of whom was convicted along with ITV weatherman Fred Talbot after separate investigations were launched into allegations of indecent assault.
Register for free to continue reading
Registration is a free and easy way to support our truly independent journalism
By registering, you will also enjoy limited access to Premium articles, exclusive newsletters, commenting, and virtual events with our leading journalists
Already have an account? sign in
Join our new commenting forum
Join thought-provoking conversations, follow other Independent readers and see their replies