John Mulaney checks into rehab for cocaine and alcohol abuse
'He's on board with his recovery, he's not fighting against rehab'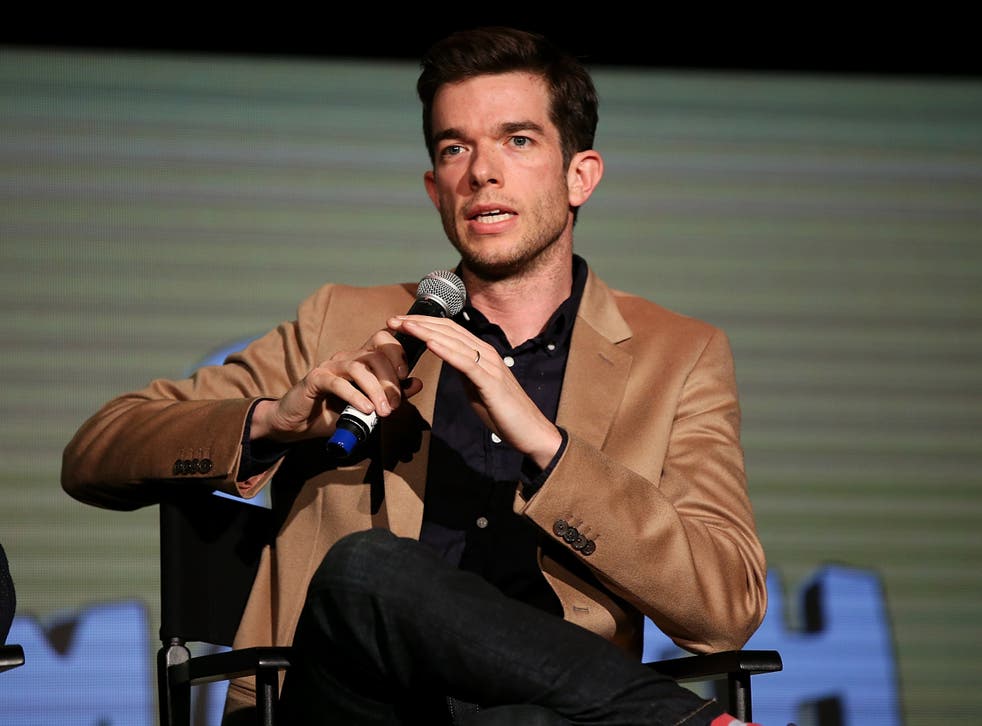 John Mulaney has reportedly checked into a 60-day rehab program in Pennsylvania for cocaine and alcohol abuse.
"John's friends and family are happy that he's finally getting some help and focusing on his health," a source told Page Six.
"His fans know he's struggled in the past with sobriety, he has talked about it openly. Unfortunately he has struggled again during the pandemic. He's on board with his recovery, he's not fighting against rehab."
The comedian, who has recently been promoting the fourth season of Netflix's animated comedy Big Mouth, has been open about his past struggles with addiction, even weaving the subject into his stand-up comedy.
In his 2012 comedy special New in Town, Mulaney discussed his sobriety, saying that people are often surprised when they find out that he doesn't drink.
"I don't drink," he said. "I used to drink, then I drank too much, and I had to stop. That surprises a lot of audiences because I don't look like someone who used to do anything."
Read More: John Mulaney investigated by Secret Service following SNL monologue
The former SNL writer also spoke about his history with addiction in a 2019 Esquire cover story, recounting how he'd started drinking in his early teens.
"I drank for attention," he said at the time. "I was really outgoing, and then at 12, I wasn't. I didn't know how to act. And then I was drinking, and I was hilarious again."
Alcohol eventually led to using harder drugs. "I never liked smoking pot. Then I tried cocaine, and I loved it," he continued. "I wasn't a good athlete, so maybe it was some young male thing of – This is the physical feat I can do. Three Vicodin and a tequila and I'm still standing. Who's the athlete now?"
Access unlimited streaming of movies and TV shows with Amazon Prime Video Sign up now for a 30-day free trial
Sign up
Mulaney recently spoke to Jimmy Kimmel about needing structure during quarantine, which led him to take a staff writer job writing for NBC's Late Night with Seth Meyers.
"I cannot stress enough how grateful I am for the job," he said. "Rather than [Seth Meyers] saying to me, 'John, you're clearly going through something, but your jokes are terrible,' he's given me a couple segments to come on and do what I wrote, and those have been really, really fun."
Register for free to continue reading
Registration is a free and easy way to support our truly independent journalism
By registering, you will also enjoy limited access to Premium articles, exclusive newsletters, commenting, and virtual events with our leading journalists
Already have an account? sign in
Register for free to continue reading
Registration is a free and easy way to support our truly independent journalism
By registering, you will also enjoy limited access to Premium articles, exclusive newsletters, commenting, and virtual events with our leading journalists
Already have an account? sign in
Join our new commenting forum
Join thought-provoking conversations, follow other Independent readers and see their replies