John Oliver calls out Donald Trump over 'horribly racist' response to Puerto Rico
'How are you even trying to take a victory lap right now?'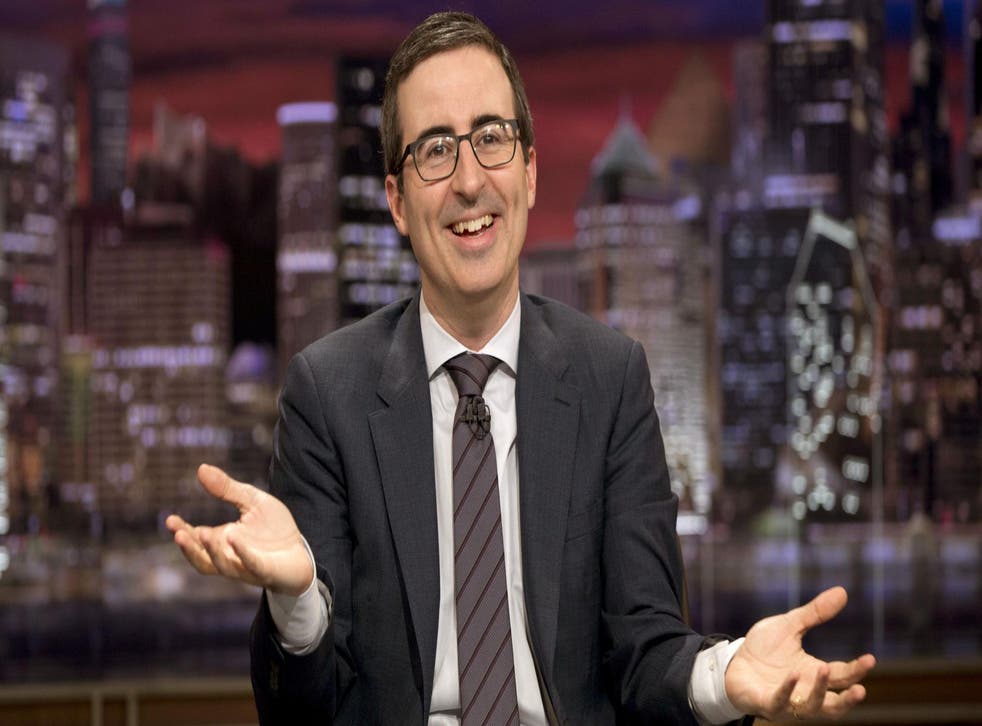 John Oliver has called out Donald Trump on numerous occasions, but the weekend's tirade was particularly scathing.
The Last Week Tonight host lampooned the President over his response to Puerto Rico, a US territory ravaged by Hurricane Maria.
Half the island's population, which totals 3.4 million people, are without clean drinking water and only five percent have electricity.
Oliver began criticising by addressing how Trump doesn't seem to "understand the gravity of the situation", playing a clip featuring the President responding to journalists questions.
"The loss of life, it's always tragic," Trump told reporters. "But it's been incredible, the results that we've had — with respect to loss of life — people can't believe how successful that has been, relatively speaking."
Donald Trump's international Presidential trips

Show all 22
Oliver quipped: "How are you even trying to take a victory lap right now? The only way you could have saved that statement is if he added: 'Just forget it. I just kind of ramble, I know nothing. I talk because silence sounds weird. Try and think of me as a parrot who has just remembered human words. Yabba-dabba doo, Jumanji, bye-bye!'"
The host then pointed to Trump's response to San Juan Mayor Carmen Yulin Cruz, who asked the President to "make sure somebody is in charge that is up to the task of saving lives."
For some reason, Trump responded with some utterly baffling Tweets, reading: "The Mayor of San Juan, who was very complimentary only a few days ago, has now been told by the Democrats that you must be nasty to Trump… want everything to be done for them when it should be a community effort. 10,000 Federal workers now on Island doing a fantastic job."
Oliver retaliated: "Really? The primary obstacle to hurricane relief has been Puerto Rican laziness? You have got to hand it to Trump, anybody can say horribly racist things about Hispanic people on a golden escalator, but it takes real balls to do it while their fellow citizens are dying.
Access unlimited streaming of movies and TV shows with Amazon Prime Video Sign up now for a 30-day free trial
Sign up
"Trump is basically saying, 'When hurricanes hit our people, they're not hitting our best. They're killing poors, they're killing lazies, and some, I assume, have said nice things about me.'" Watch the segment below in full.
Last weekend, Oliver called out Trump over comments on the NFL players who knelt during the National Anthem, saying: "The president took time out — while it's worth noting that over 3 million American citizens in Puerto Rico are without power — to call Colin Kaepernick a son of a bitch." Watch Oliver addressing the NFL debacle here.
Register for free to continue reading
Registration is a free and easy way to support our truly independent journalism
By registering, you will also enjoy limited access to Premium articles, exclusive newsletters, commenting, and virtual events with our leading journalists
Already have an account? sign in
Register for free to continue reading
Registration is a free and easy way to support our truly independent journalism
By registering, you will also enjoy limited access to Premium articles, exclusive newsletters, commenting, and virtual events with our leading journalists
Already have an account? sign in
Join our new commenting forum
Join thought-provoking conversations, follow other Independent readers and see their replies