John Oliver buys Fox & Friends advert space to tell Donald Trump about the American Health Care Act
'You may not have wanted it, it looks awful, but it's here anyway'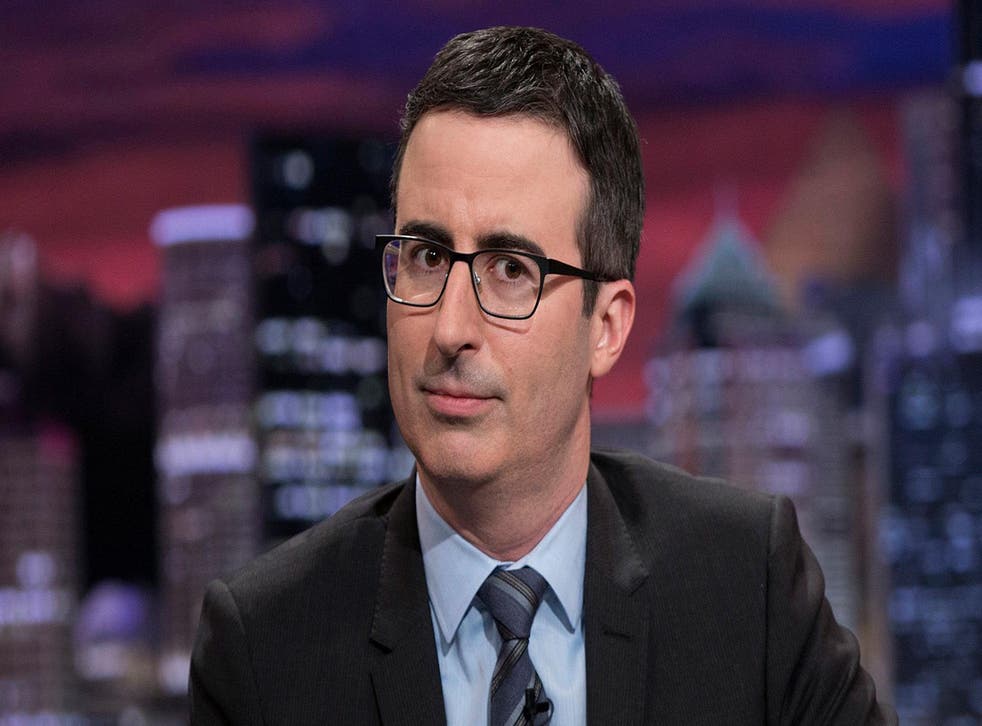 John Oliver spent a long time mocking Republicans who called Obamacare the "worst piece of legislation ever," saying: "The worst piece of legislation ever – so good news, Fugitive Slave Act, you're finally off the hook."
This week, the ex-Community actor was once again forced to talk about Obamacare following the American Health Care Act (ACHA) reveal, which he likened to "Pirates of the Caribbean 5: The Curse of Johnny Depp Getting Divorced and Needing the Money."
"You may not have wanted it, it looks awful, but it's here anyway," he started before playing a dozen clips of commentators saying the ACHA is "dead on arrival".
After looking inside the bill - which gives people higher tax credits the older you are - Oliver noted how President Donald Trump has said very little on the subject, seemingly distancing himself from the project.
The controversial orders Donald Trump has already issued

Show all 9
"Holy Shit! Trump is not clamouring to put his name on this bill!" the comic joked, then naming numerous products Trump has put his name on (Vodka, ties).
"It is f**king important everyone understands what is in [the bill]," he continued. "The bill Trump is championing will actually increase costs for older, poorer Americans… Someone needs to explain this to him."
Oliver then explained how he will once again take out an ad space during Fox & Friends, the President's seemingly go-to news outlet, to explain ACHA to him.
Recently, China's Foreign Ministry called the Dalai Lama a "deceptive actor" after he was interviewed by Oliver, saying: "The Dalai Lama's comments in the interview perhaps appeared humorous and funny, but these words are all lies that do not accord with the facts."
Register for free to continue reading
Registration is a free and easy way to support our truly independent journalism
By registering, you will also enjoy limited access to Premium articles, exclusive newsletters, commenting, and virtual events with our leading journalists
Already have an account? sign in
Register for free to continue reading
Registration is a free and easy way to support our truly independent journalism
By registering, you will also enjoy limited access to Premium articles, exclusive newsletters, commenting, and virtual events with our leading journalists
Already have an account? sign in
Join our new commenting forum
Join thought-provoking conversations, follow other Independent readers and see their replies