Kate Humble: I slept in a yurt and didn't wash for eight weeks while filming BBC2 documentary
She lived with livestock herders for Wild Shepherdess With Kate Humble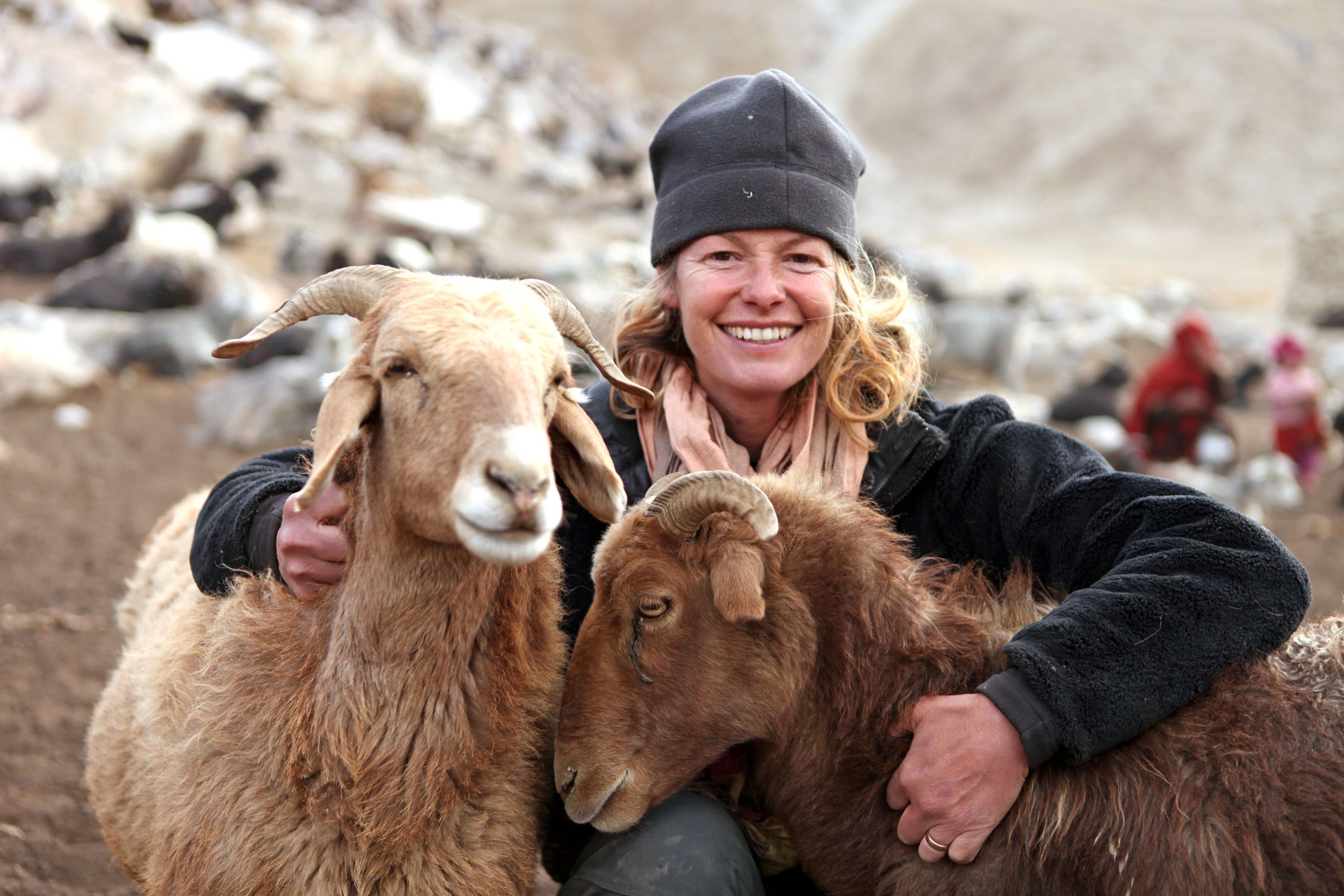 TV presenter Kate Humble has revealed she did not wash for three weeks while filming a new BBC documentary.
The former Springwatch and Volcano Live star, 44, lived with some of the most traditional shepherds on Earth in the remote mountains of north-eastern Afghanistan for the BBC2 programme.
She told the Radio Times: "I slept in a yurt with eight men for three weeks and didn't remove a stitch of clothing, or wash anything, the whole time I was there."
She said of the livestock herders that she lived with: "Their life is unimaginably hard, but they are so dignified and proud of their heritage. It was a privilege to spend time with them."
The presenter's journey in the show, Wild Shepherdess With Kate Humble, ends in Australia where the science of cloning and genetics is producing "super flocks" of sheep.
Humble told the magazine: "The science is fascinating, but it's slightly depressing that it's only advancing because of our greed: our need to eat meat all the time and buy it at an absurdly low price."
Humble, who lives on a farm in Monmouthshire, has previously admitted to being a keen naturist, saying: "Sometimes having clothes on is entirely inappropriate.
"If there's no-one about and you're in a beautiful landscape, there's something lovely about a nudie dance or a skinny dip. But I'm very private and it's not for show."
PA
Join our commenting forum
Join thought-provoking conversations, follow other Independent readers and see their replies