Kevin Smith leaves the Star Wars 7 set in tears
Tears of joy, don't worry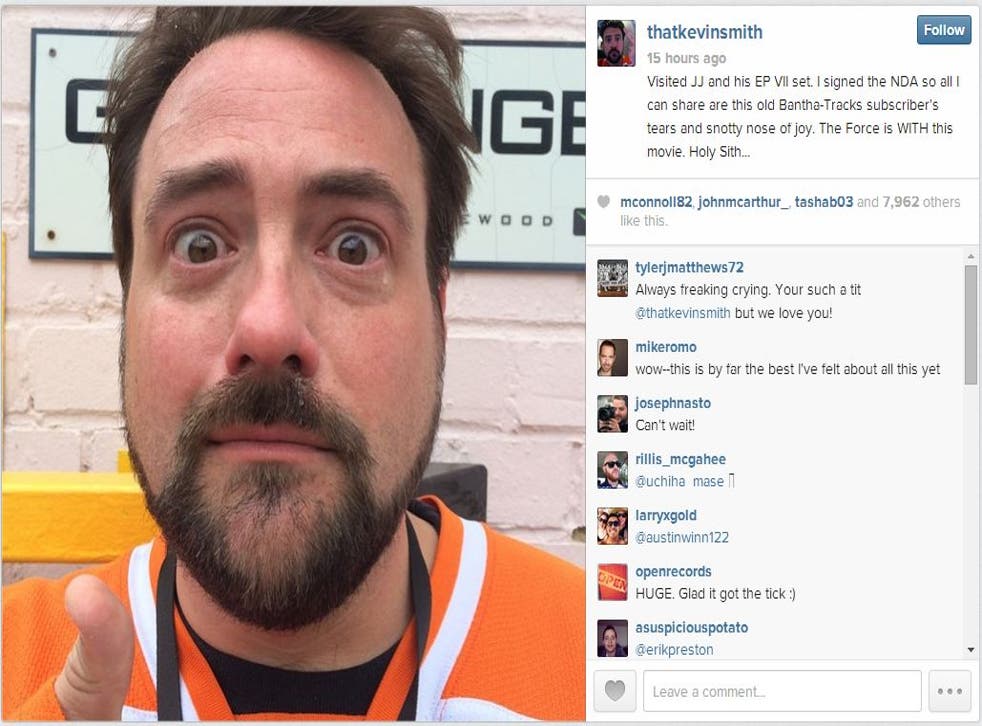 Clerks director and sci-fi cinephile Kevin Smith visited the Star Wars: Episode 7 set today, and was so moved by the experience he posted an Instagram picture of himself crying with joy, declaring that "the Force is with this movie".
Smith's seal of approval will no doubt please fans worried about the JJ Abrams-isation of the franchise, given that Smith is something of a purist and long-time sci-fi and comic book fan.
"Visited JJ and his EP VII set. I signed the NDA [non—disclosure agreement] so all I can share are this old Bantha-Tracks subscriber's tears and snotty nose of joy. The Force is WITH this movie. Holy Sith...," Smith wrote on Instagram alongside the selfie.
While we've had plenty of casting announcements, leaked photos of the Millennium Falcon and even a glimpse of some of the practical effects puppets being used in Star Wars 7, details of the plot still remain scarce.
Production on the sequel took a setback last month when Harrison Ford injured his ankle on set, though given the large ensemble cast producers were able to switch filming schedules around and shoot different scenes while the 71-year-old recovers.
Star Wars: Episode VII has a scheduled release date of 18 December, 2015.
Join our new commenting forum
Join thought-provoking conversations, follow other Independent readers and see their replies