Killing Jesus: Muslim-raised actor Haaz Sleiman defends lead role in Ridley Scott miniseries
Some conservative Christians have questioned filmmakers' casting decision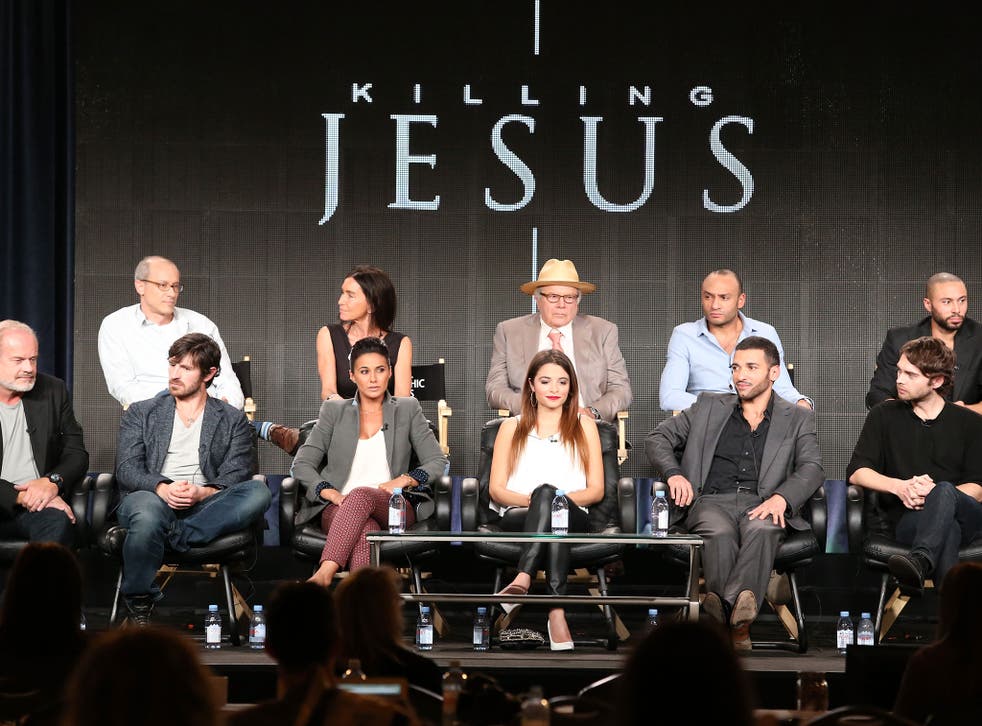 The filmmakers and cast of upcoming National Geographic miniseries Killing Jesus have been forced to defend their project from dubious critics.
Muslim-raised actor Haaz Sleiman has sparked controversy among some conservative Christians by signing on to play Jesus in the show, based on Bill O'Reilly and Martin Dugard's bestselling book.
Speaking at the Television Critics Association press tour, Sleiman reacted to disapproval, saying: "In Islam, we believe Jesus is a prophet and respect him and follow his teachings and put him beside the Prophet Muhammad – a lot of people don't know that.
"As a person who was raised Muslim, it's an honour [to play Jesus]. Personally, I've been heavily shaped by his teachings. I cannot speak for Jesus but I can quote his teachings and he said 'Love your neighbour as yourself'."
Filmmakers insist that Killing Jesus will be "different in a major respect" from other TV and film projects about Jesus, as it will "involve the time around him", rather than focusing on his point of view.
"This is the behind-the-scenes story of the life and death of Jesus," said screenwriter Walon Green at a Television Critics Association press conference.
The most controversial films

Show all 20
Ridley Scott, whose biblical epic Exodus: Gods and Kings has been widely panned by critics, is executive producer on Killing Jesus.
Scott was criticised for saying it would have been impossible to finance his film with a lead unknown actor called "Mohammad so-and-so from such-and-such". He came under fire for casting white actors Christian Bale and Joel Edgerton as Egyptians in the movie.
But the cast have strongly backed the project, with King Herod actor Kelsey Grammar promising that the show will "win praise from every part of the Christian world".
Access unlimited streaming of movies and TV shows with Amazon Prime Video Sign up now for a 30-day free trial
Sign up
"A non-Christian viewer will really like this film," added Green. "They can immerse themselves in the human story of this phenomenal guy Jesus and what he is and what he comes from – his roots."
Following in the path of successful NatGeo movies Killing Lincoln and Killing Kennedy, Killing Jesus will run as a four-hour miniseries. It is expected to air in spring this year.
Register for free to continue reading
Registration is a free and easy way to support our truly independent journalism
By registering, you will also enjoy limited access to Premium articles, exclusive newsletters, commenting, and virtual events with our leading journalists
Already have an account? sign in
Register for free to continue reading
Registration is a free and easy way to support our truly independent journalism
By registering, you will also enjoy limited access to Premium articles, exclusive newsletters, commenting, and virtual events with our leading journalists
Already have an account? sign in