The Independent's journalism is supported by our readers. When you purchase through links on our site, we may earn commission.
Lena Dunham defends 'Girls' writer accused of rape
Writer and actress has been accused of gross hypocrisy following her previous statements which urged society to believe women who come forward about sexual assault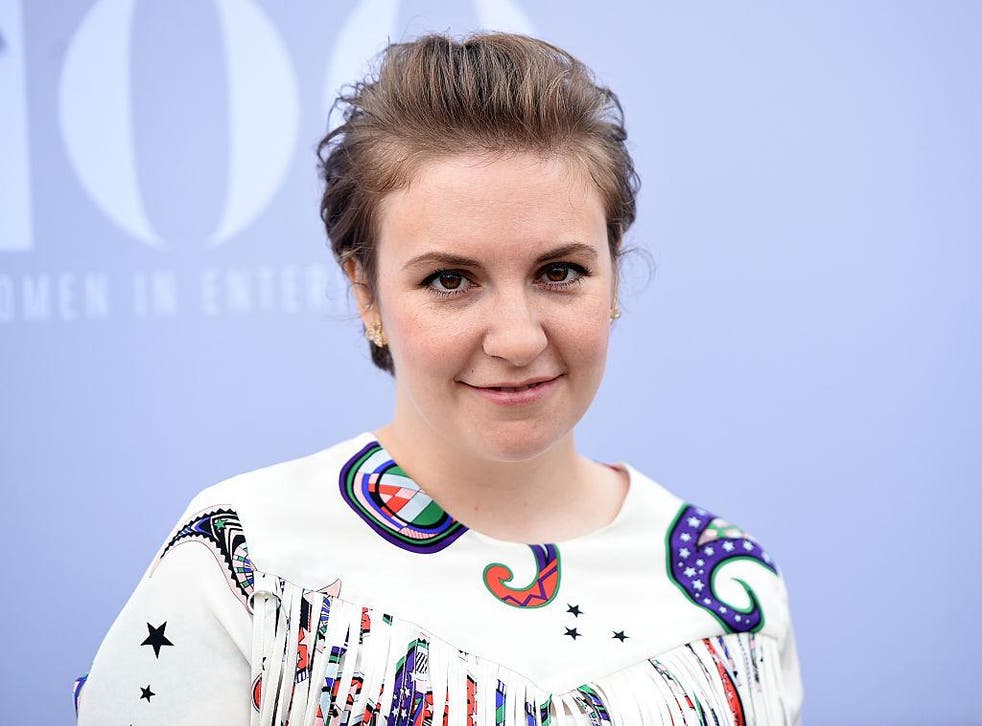 Lena Dunham has caused uproar after speaking out in support of a writer and producer accused of rape by actress Aurora Perrineau.
Murray Miller, whose production credits include King of the Hill and American Dad, is accused of assaulting Perrineau in 2012, when she was 17.
Miller's attorney, Matthew Walerstein, said he "categorically and vehemently denies Ms. Perrineau's outrageous claims" and said his legal team had "gathered overwhelming evidence directly contradicting these false and offensive claims."
Walerstein also accused her of "seeking monetary damages from him [Miller[" and accused her of going to police after those demands were rebuffed.
Her mother Brittany Perrieau vehemently denied anyone from her legal team or family asked for monetary damages.
"There was never a demand for money ever made from anyone on behalf of Aurora or our family," she said.
Aurora Perrineau told The Wrap: "I filed a police report today. I cannot talk about the investigation that is happening currently."
She said in her statement for a polygraph test that she met Miller while out with some friends at a hotel, where she "consumed some alcoholic beverages".
"He was flirting with me. I told him repeatedly that I was 17 years old," she said in the statement.
Access unlimited streaming of movies and TV shows with Amazon Prime Video Sign up now for a 30-day free trial
Sign up
Perrineau and her friends allegedly accompanied Miller, who was 35 at the time, to his home "because he was drunk" and needed a ride.
"At some point, I woke up in Murray's bed naked. He was on top of me having sexual intercourse with me. At no time did I consent to any sexual contact with Murray," she said in the statement.
Girls showrunners Dunham and Jenni Konner - Miller's former bosses - issued a statement to the Hollywood Reporter after the allegations emerged where they declared the importance of women speaking out over sexual assault, yet assigned Perrineau's claim to "the 3 percent of assault cases that are misreported every year".
"During the windfall of deeply necessary accusations over the last few months in Hollywood, we have been thrilled to see so many women's voices heard and dark experiences in this industry justified," they said in the joint statement.
"It's a hugely important time of change and, like every feminist in Hollywood and beyond, we celebrate. But during every time of change there are also incidences of the culture, in its enthusiasm and zeal, taking down the wrong targets.
"We believe, having worked closely with him for more than half a decade, that this is the case with Murray Miller. While our first instinct is to listen to every woman's story, our insider knowledge of Murray's situation makes us confident that sadly this accusation is one of the 3 percent of assault cases that are misreported every year. It is a true shame to add to that number, as outside of Hollywood women still struggle to be believed. We stand by Murray and this is all we'll be saying about this issue."
Their statement has prompted a huge backlash due to Dunham's previous statements on the importance of believing women who speak out over alleged rape and sexual assault.
Dunham, who tweeted as recently as August: "Things women don't lie about: rape" penned an op ed for the New York Times in October about the ongoing sexual abuse scandal in Hollywood where she wrote: "Last year, I was sexually harassed by a director of a show, not my own, and not on a set, and the response by the powers that be was to defend him, question the women ferociously and take ages before letting him go from the network.
"It was a move based less on his skill than on some ancient loyalty. It's that kind of behaviour that normalises this abuse of power."
Perrineau, the daughter of prolific actor Harold Perrineau, who starred in Lost and films including The Matrix, reported the alleged rape to the Los Angeles County Sheriff's Department, according to The Wrap.
A West Hollywood Sheriff's office spokesman confirmed the office took the report Friday and said it would be referred to the LAPD.