Les Miserables: What you need to know about the latest BBC adaptation starring Dominic West, David Oyelowo and Lily Collins
Latest costume dramatisation from Andrew Davies returns much-filmed novel to roots after lavish 2012 musical from Tom Hooper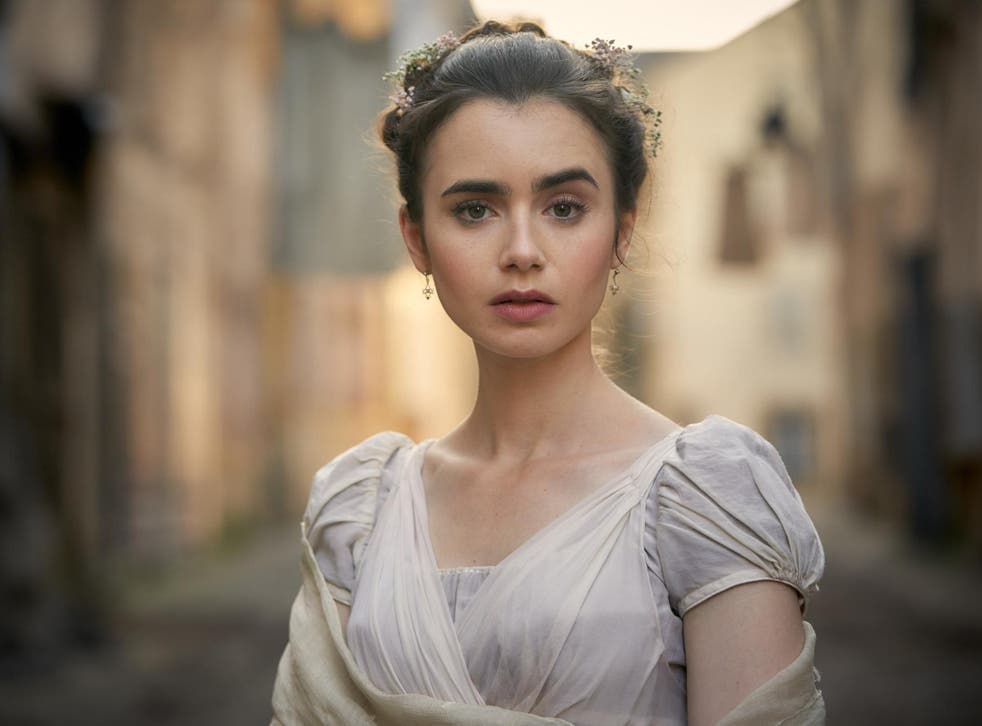 The BBC will begin airing a new adaptation of Victor Hugo's novel of poverty and revolution in 19th century Paris, Les Miserables (1862), on Sunday 30 December at 9pm.
Directed by Tom Shankland and scripted by the redoubtable Andrew Davies, the six-part series will star Dominic West as the wrongfully imprisoned Jean Valjean, David Oyelowo as the relentless Inspector Javert and Lily Collins as Fantine, the desperate factory worker turned prostitute. Ellie Bamber plays Cosette, her daughter, and Josh O'Connor Marius.
Olivia Colman and Adeel Akhtar will also appear as the Dickensian innkeepers Madame and Monsieur Thenardier.
Les Miserables was last seen in 2012 in Tom Hooper's adaptation of the 1980 musical interpretation of Hugo's story by Alain Boublil and Claude-Michel Schonberg.
That version – led by Hugh Jackman and Russell Crowe – picked up a number of Golden Globe, BAFTA and Oscar nominations, its most notable win being Best Supporting Actress at the Academy Awards for Anne Hathaway's performance as Fantine.
Straight adaptations of the novel, rather than the musical, have been a regular occurrence over the last century.
The last such was a French miniseries in 2000 by Josee Dayan, featuring Gerard Depardieu, John Malkovich and Virginie Ledoyen.
Billie August directed a notable American version in 1998, his cast featuring Liam Neeson, Geoffrey Rush, Uma Thurman and Claire Danes in the lead roles while Anthony Perkins and Richard Jordan starred in another prominent made-for-TV adaptation in 1978.
Legendary French stars Jean-Paul Belmondo, Lino Ventura and Jean Gabin all led versions of their own in 1995, 1982 and 1958 respectively.
There were also at least three versions shot during the silent era, most famously Henri Fencourt's 1925 version, which runs to a testing six hours.
The new BBC series was filmed on location in Belgium and northern France.
Support free-thinking journalism and attend Independent events
The corporation has promised the new version will "delve deep into the many layers of Hugo's story".
Davies – a prolific serialiser of literary classics, still best known for his 1995 Pride and Prejudice and 2016's War and Peace – says of the novel's characters: "In Valjean, we see the terrifying anger and resentment against society but also the tenderness that is hidden deep in his complex psyche. And in Javert, the ferocious dedication to duty that takes him from obsession to madness."
Join our new commenting forum
Join thought-provoking conversations, follow other Independent readers and see their replies