Lessons from Poldark: Spooks actor Matthew Macfadyen says studios are forcing actors to get buff for period roles
'You do the deal and then the personal trainer gets in touch'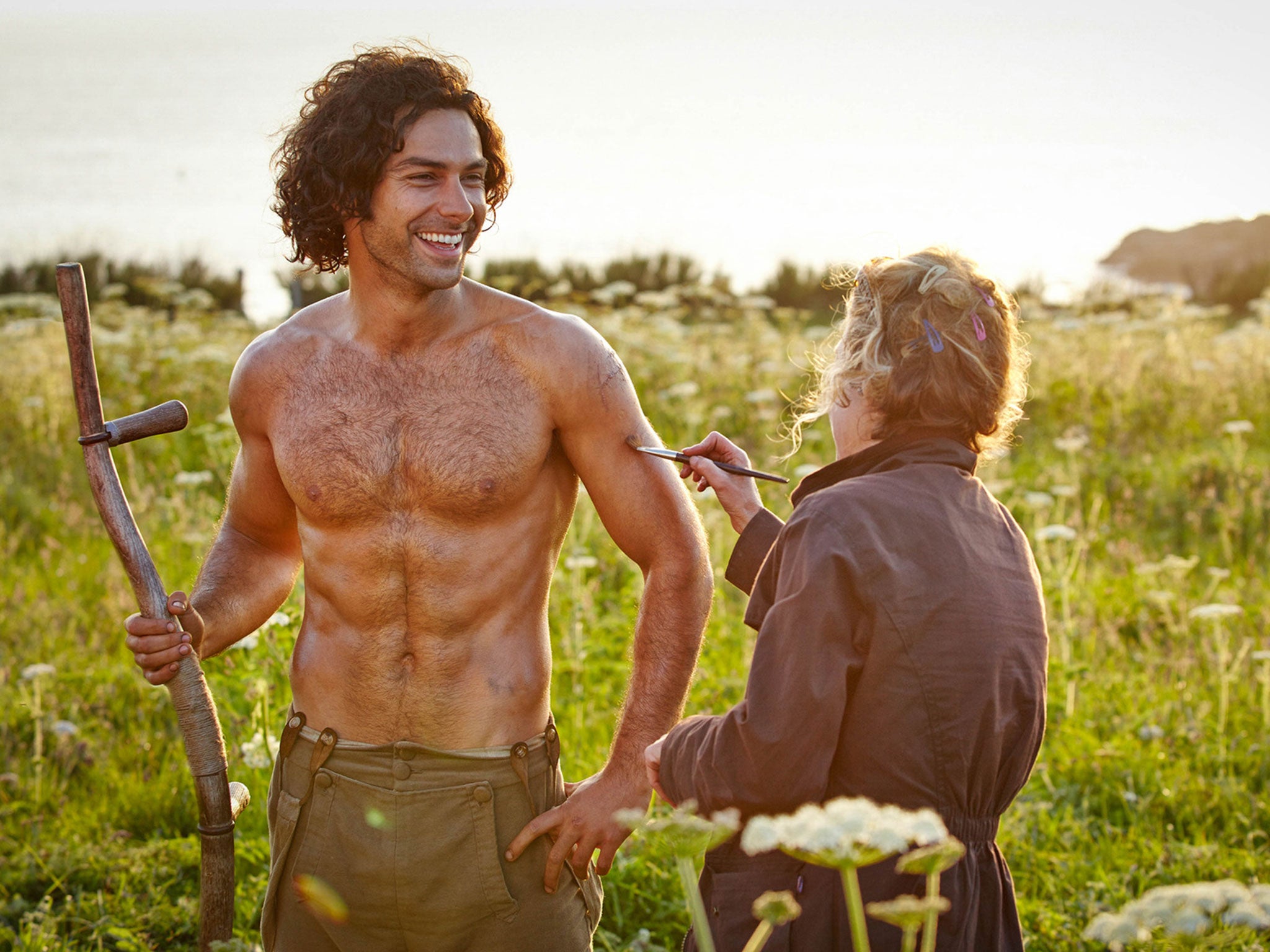 It won't be Aidan Turner's talent that catches Hollywood's eye but the Poldark star's rippling torso. Studios are forcing actors to get buff for period roles, even though Mr Darcy never possessed a six-pack, the actor Matthew Macfadyen has claimed.
The Spooks actor has revealed how his physique failed to impress Universal Studios when he was cast as Mr Darcy in director Joe Wright's 2005 version of Pride & Prejudice. He was handed a diet and fitness regime in order to bulk up for the Jane Austen adaptation.
"You do the deal and then the personal trainer gets in touch," Macfadyen told Radio Times. "When I see it on screen, it immediately smacks of vanity because I know what's happened – they've been doing crunches, 50,000 press-ups before breakfast and a character in a period drama wouldn't have done that."
Poldark in pictures
Show all 37
He added: "Darcy would have been quite fit because he rode horses and all that stuff, but if I ripped off my shirt to show a six-pack… well, that's a gym thing."
Laurence Olivier's abs were never commented upon when he played Mr Darcy in a 1940 film adaption. It was only with Colin Firth's dip into the Pemberley lake, from which he emerged, blouse dripping, in the 1995 BBC series, that the character's brooding sensuality was made manifest.
Although the role helped Firth regularly top polls of "screen hunks", he did so without noticeably working on his washboard stomach.
The current obsession with pectoral prowess, as evidenced by the swooning response to Turner's topless scything scene in Poldark, is wholly unrealistic, said Macfadyen, 40, the partner of actress Keeley Hawes.
"I remember when we did Warriors (a 1999 BBC drama about the conflict in former Yugoslavia), we were shooting with squaddies from the Royal Green Jackets – they were the real thing, they'd just come back from Bosnia," he said.
"None of them looked like they'd been anywhere near a gym – they were all supremely fit, they could walk for 25 miles carrying a heavy pack and were working soldiers, so that actor boot camp thing… it's about the actor, not the role."
Access unlimited streaming of movies and TV shows with Amazon Prime Video
Sign up now for a 30-day free trial
Sign up
Access unlimited streaming of movies and TV shows with Amazon Prime Video
Sign up now for a 30-day free trial
Sign up
Joe Wright defended his choice of Macfadyen to Universal, describing him as a "proper manly man. I didn't want a pretty boy kind of actor. Matthew's a great big hunk of a guy."
"Various people in the studio weren't interested in me because I hadn't done any films but he really fought my corner," recalled Macfadyen, who stars in a new BBC Game Of Thrones-style Saxon drama series, The Last Kingdom. "It opened up all sorts of things for me."
Expectations of the leading men in period dramas may have changed. Tom Sturridge, who plays dashing soldier Sergeant Troy in Thomas Vinterberg's adaptation of Thomas Hardy's Far From The Madding Crowd, was described as "too reedy, too weaselly, too unattractive" by one reviewer.
The popularity of medieval fantasy epics such as Game of Thrones and The History Channel's Vikings, has now placed a premium on rugged actors whose gym-toned physique can be shown off in brutal close combat scenes.
However Kit Harington, the British actor who has earned a huge female following ast Jon Snow in Game of Thrones, said: "To always be put on a pedestal as a hunk is slightly demeaning. It really is and it's in the same way as it is for women."
Join our commenting forum
Join thought-provoking conversations, follow other Independent readers and see their replies