'Lost' Dylan Thomas play starring Richard Burton given first radio broadcast
Original production of South Pacific mystery 'The Beach of Falesá' was shelved after poet's death in 1953
Nick Clark
,
Ian Johnston
Wednesday 29 January 2014 20:39 Comments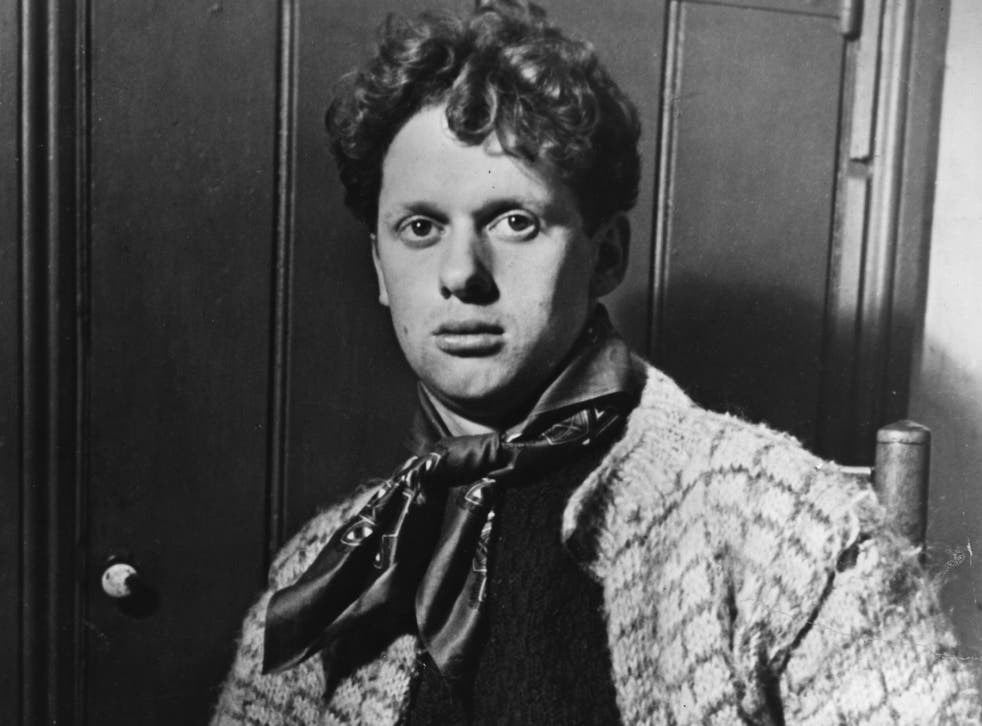 An unaired and little-known screenplay by Dylan Thomas is to be broadcast on BBC Radio 3 this spring after it was discovered by chance at a house in Australia.
The Beach of Falesá was adapted by the celebrated Welsh writer from one of Robert Louis Stevenson's short stories and was destined for a film production with Richard Burton. Yet the project was shelved in mysterious circumstances and, while the work was published as a novella, it was largely forgotten after Thomas's death in 1953.
The BBC is trying to discover more about the script, including who holds the rights, as ownership passed through two film companies and even Burton himself, who brought in the author Christopher Isherwood to work on it. Stevenson's story, published in 1892, follows a British trader on a fictional South Sea island who has a run-in with a rival. The then cash-strapped Thomas is believed to have adapted it for the screen in the late 1940s.
Alison Hindell, the BBC's head of audio drama, said: "It was never made. It was published in a very limited run. I came across it by chance. You would have to be a real aficionado to know about it."
Ms Hindell speculated that the drama, which will receive its world premiere on Radio 3 in May to mark the centenary of Thomas's birth, may have been shelved because a film would have been expensive.
"In the descriptive passages intended for the designer or the cameraman, you can absolutely hear Dylan Thomas's voice," she said. "He plays with language and imagines the landscape so clearly and precisely. He also makes a couple of Welsh jokes. It's not as poetic as Under Milk Wood – it's not poetry."
Ms Hindell's step-daughter found the novella by chance after moving house in Sydney. It was the only object the previous owners left behind.
She alerted her stepmother, knowing she had produced other Thomas works including Under Milk Wood and The Art Of Conversation. "I had never come across it or even heard of it," Ms Hindell said.
Burton's relatives do not think they hold the rights, but the BBC is having to carry out some detective work including talking to academics at the University of Swansea, which owns the late actor's papers. Burton made just one reference to the script in his diaries, published last year.
Access unlimited streaming of movies and TV shows with Amazon Prime Video Sign up now for a 30-day free trial
Sign up
Roger Wright, the controller of Radio 3, pointed out that a celebrated radio dramatisation of Under Milk Wood, narrated by Burton, was first heard on Radio 3's predecessor the Third Programme. Stevenson felt he had created a significant work, writing that The Beach of Falesá was "the first realistic South Seas story; I mean with real South Sea character and details of life".
"Everybody else who has tried, that I have seen, got carried away by the romance, and ended in a kind of sugar candy sham epic, and the whole effect was lost – there was not etching, no human grin, consequently no conviction," he wrote in a letter to a friend.
"Now I have got the smell and look of the thing a good deal. You will know more about the South Seas after you have read my little tale than if you had read a library."
There has been a resurgence of interest in works by Thomas in recent years. The annual Dylan Thomas Prize – worth £30,000 – was first offered in 2006 to reward young writers, partly to celebrate Thomas as the "quintessential adolescent writer", the organisers said.
A film about Thomas, The Edge Of Love, was launched at the Edinburgh Festival in 2008 and explored the uncomfortable love triangle between the Welsh poet, his famously unruly wife, Caitlin (played by Sienna Miller) and his childhood sweetheart Vera Phillips (Keira Knightley).
The premiere of The Beach of Falesá was announced as part of Radio 3's spring season, which also includes a day devoted to works by the French composer Maurice Ravel and a new adaptation of William Shakespeare's Antony and Cleopatra starring Sir Kenneth Branagh and Alex Kingston.
Register for free to continue reading
Registration is a free and easy way to support our truly independent journalism
By registering, you will also enjoy limited access to Premium articles, exclusive newsletters, commenting, and virtual events with our leading journalists
Already have an account? sign in
Join our new commenting forum
Join thought-provoking conversations, follow other Independent readers and see their replies