Love Actually 2: Watch the first trailer for the Red Nose Day mini-sequel
Pretty much all of the original cast are returning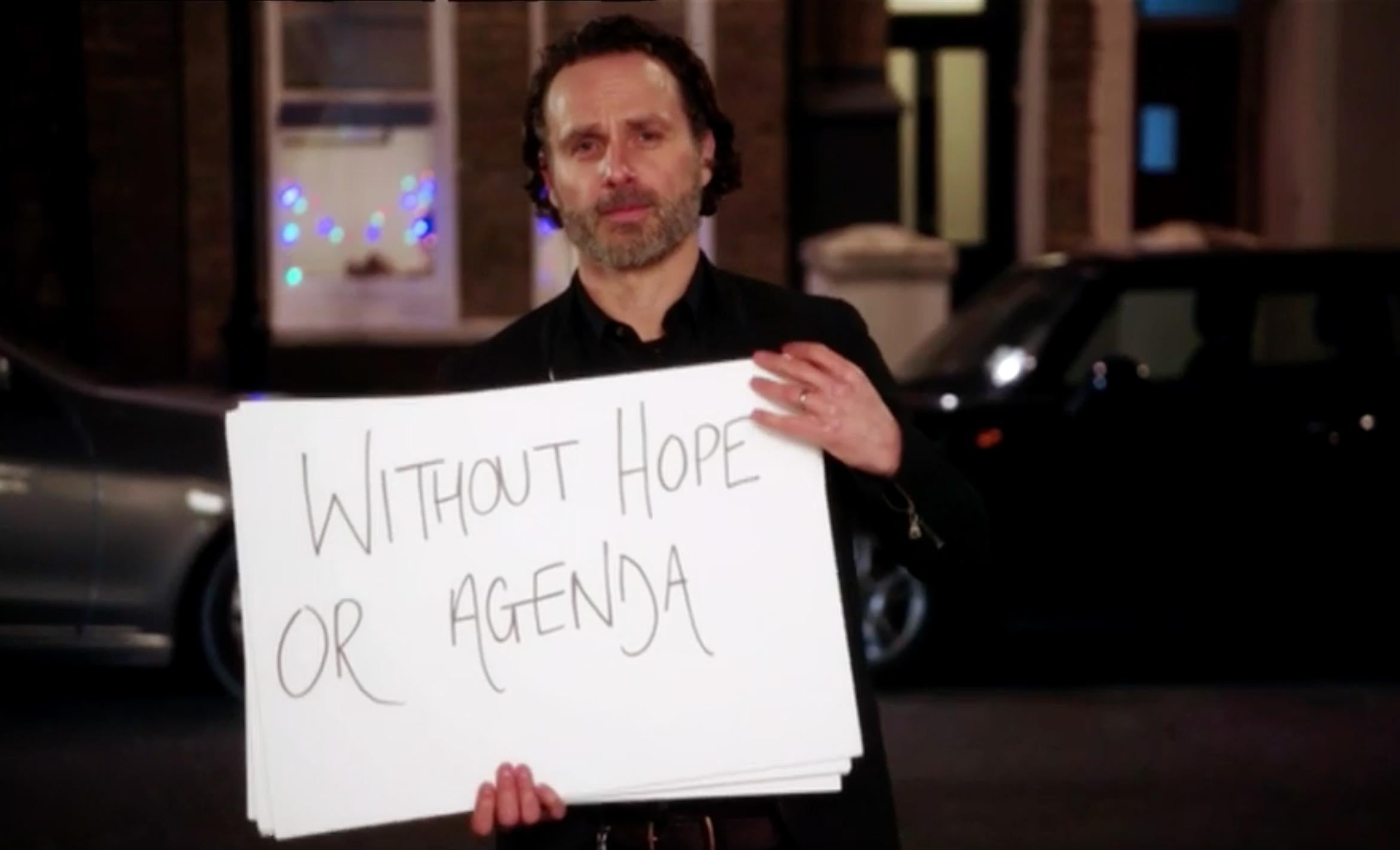 The BBC has released the first trailer for Red Nose Day Actually, seeing Andrew Lincoln back in the role of Mark.
The Walking Dead actor returned with his infamous/controversial cards from Love Actually to tease the 10-minute sequel, which will see pretty much all of the original cast return.
In spite of Mark's return to the doorstep, we probably shouldn't expect to find him together with Kiera Knightley's Juliet, at least judging by these behind-the-scenes photos.
Rowan Atkinson, Marcus Brigstocke, Thomas Brodie-Sangster, Keir Charles, Chiwetel Ejiofor, Colin Firth, Hugh Grant, Keira Knightley, Andrew Lincoln, Martine McCutcheon, Lucia Moniz, Kate Moss, Liam Neeson, Bill Nighy and Olivia Olson will all appear, with the short being broadcast during Red Nose Day programming on 24 March.
Emma Thompson recently confirmed what we suspected however, that she isn't going to be in the Love Actually mini-sequel not because of scheduling conflicts, but simply because it wouldn't be right given Alan Rickman's passing last year.
Writer-director Richard Curtis considered writing a narrative for Karen without Harry, but ultimately decided against it.
"Richard wrote to me and said, 'Darling, we can't write anything for you because of Alan', and I said, 'no of course, it would be sad, too sad'" Thompson told PA.
"It's too soon. It's absolutely right because it's supposed to be for Comic Relief – but there isn't much comic relief in the loss of our dear friend really, only just over a year ago.
"We thought and thought but it just seemed wrong... to revisit the wonderful fun characters of Bill Nighy and Hugh Grant and Liam [Neeson] and all of that, that's fantastic – but obviously what would he [Richard Curtis] have done?"
"It was absolutely the right decision."
Join our commenting forum
Join thought-provoking conversations, follow other Independent readers and see their replies