The Independent's journalism is supported by our readers. When you purchase through links on our site, we may earn commission.
Making A Murderer: Cold case investigator believes infamous serial killer was guilty, not Steven Avery
John Cameron believes Edward Wayne Edwards is linked to the Teresa Halbach case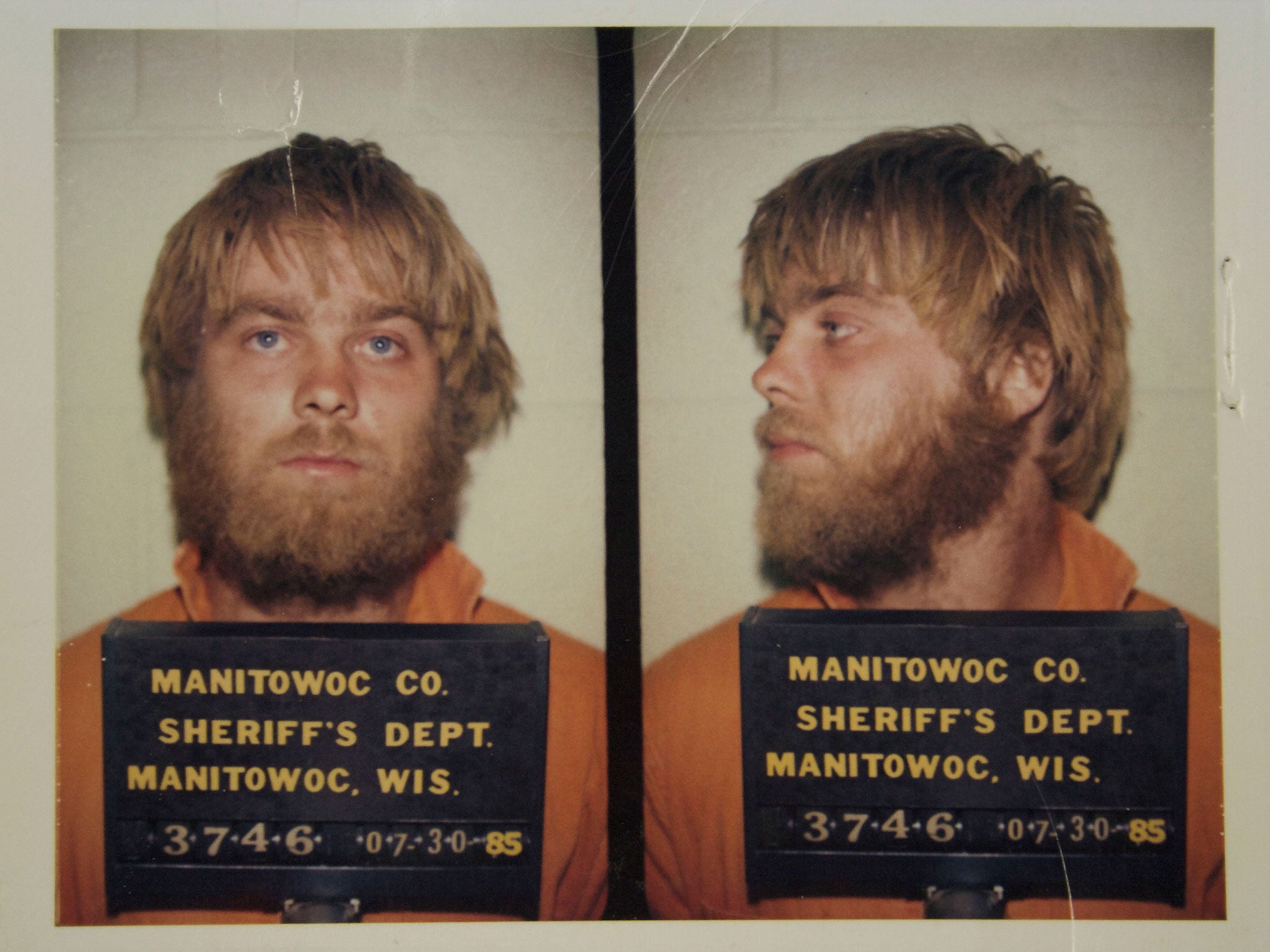 Making a Murderer was a pretty frustrating show to watch for a number of reasons: it showed how the American justice system is seemingly perverse, it presented Steven Avery as being innocent, and it proved how little we can do about either.
But, after showing us the majority of the evidence presented in court (you can read everything left out here), the filmmakers delved very little into one of the biggest questions every viewer was left asking - if Steven Avery didn't kill Teresa Halbach, who did?
Well, there are multiple theories doing rounds on the internet, one of the more obscure being Edward Wayne Edwards: a notorious serial killer who was once on the FBI's ten most wanted fugitive list.
For John Cameron - an FBI cold case worker who has been featured on America's Most Wanted and Dateline NBC - he's certainly the killer, the agent believing Edwards framed Avery for the murder, having set numerous people up for crimes in the past.
"What it turns out Edwards would do is he would create horrific murders that were in the press constantly that created terror, and he would set people up," he told Coast to Coast AM in May 2014.
"It was always about the setup. Starting a very young age, when he was 12-years-old, he was able to set up a guy for a murder he had done. And the rest of his life he would get off on not only killing people but then setting up someone close to the victim and then watching the system execute them.
"Just before Edwards came to Great Falls, Montana, in 1956, he set up a guy in Berkeley, California, exactly like he set up Steve Avery." The interview starts at the 3.30 mark.
He then goes on to talk about the California case, describing how Edwards hid a person's body for three months before planting their belongings around the 'murderers' house. Eventually, Edwards placed the body in a cabin, and the person being set up was convicted for the crime and executed by the authorities.
That's just one case Cameron describes. According to his report, Edwards would often go to towns across America with an assumed identity - normally a preacher or a cop - before finally killing someone.
Access unlimited streaming of movies and TV shows with Amazon Prime Video
Sign up now for a 30-day free trial
Sign up
Access unlimited streaming of movies and TV shows with Amazon Prime Video
Sign up now for a 30-day free trial
Sign up
Making A Murderer- Where are they now?
He would proceed to send false letters to the press, hinting that the innocent person was guilty, leading to the media printing numerous articles accusing someone and the system eventually punishing them.
Edwards was only convicted of five crimes in his lifetime: in 2010 he was finally charged with the murder of Billy Lavaco and Judy Straub in Ohio which dated back to 1977.
Timeline: Steven Avery's convictions
Show all 5
A second double murder took place in 1980 in Wisconsin - where Avery was sentenced - dubbed the "Sweetheart Murders". Only 29 years later, when new DNA evidence was presented, was he actually convicted of the crime, his own child reportedly tipping off the police.
Then, in 1996, he murdered Danny Boy Edwards in Ohio. He wasn't convicted of this crime until 2011, when he was given the death sentence. However, he died a month later from natural causes.
Making A Murderer- Where are they now?
So, how has Cameron linked Edwards and Avery? Well, first of all, Edwards murdered multiple times on Halloween night. Coincidently, Teresa Halbach went missing on Halloween.
Secondly, Edwards was known to visit the trials of his victims while they are taking place. Apparently, Edwards can be seen in the background of Making a Murderer in episode six.
Thirdly, and perhaps most importantly, Cameron claims that Edwards was living just an hour away from Avery at the time of the murder.
Now, hold up. Lets not all get ahead of ourselves here. This is one man accusing Edwards of hundreds upon hundreds of murders. Check out his website, it's filled with accusations against Edwards, blaring out the headline "EDWARDS IS THE KILLER OF TERESA HALBACH AND SET-UP OF STEVEN AVERY AND BRENDAN DASSEY".
Of course, he is an ex-FBI worker, which gives him some credibility, but when you're throwing around huge accusations you can never be sure what's true or not.
Cameron has spoken numerous times about the case, which you can explore for yourself by checking out his book on Edwards and these podcasts. Go forth, armchair detectives!
In other Making a Murderer news, a book based on the case is to be published by Penguin Random House for the first time in the UK.
Join our commenting forum
Join thought-provoking conversations, follow other Independent readers and see their replies