Making a Murderer: Ken Kratz unveils more evidence left out of the Netflix documentary about Steven Avery's case
The prosecutor spoke about *that* vial of blood, Avery using a hidden number and Brendan Dassey's confession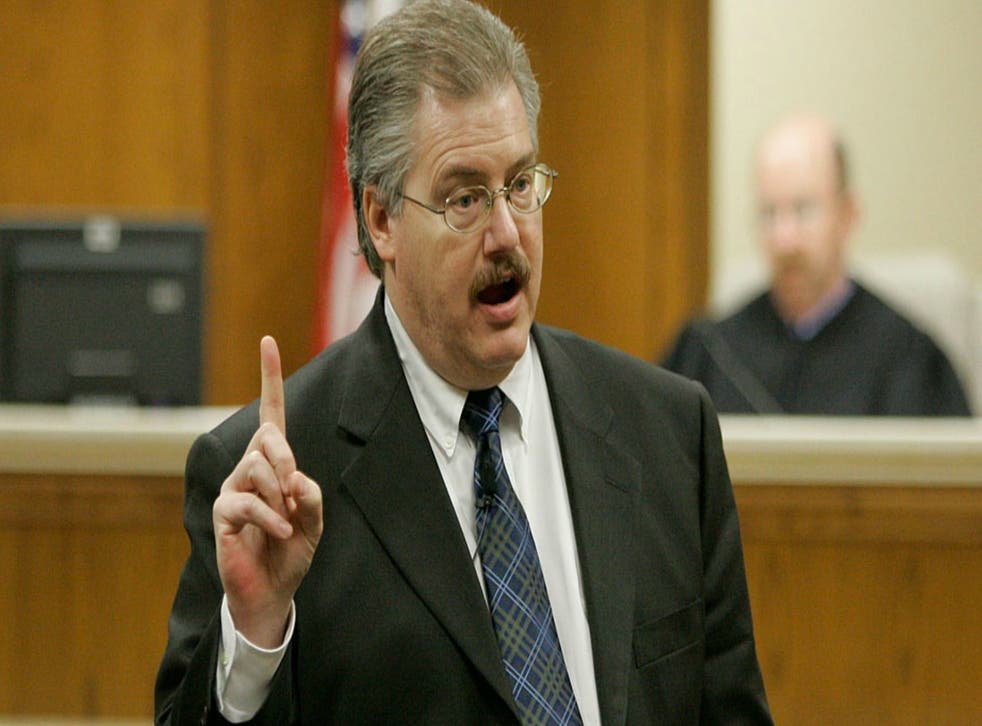 We've heard a lot from Steven Avery's prosecutor Ken Kratz since the release of Making a Murderer. *Spoilers ahead*
Kratz has made various appearances on chat shows, revealed he is writing a book and written numerous letters to the press, all of which have been to do with the Teresa Halbach trial.
We previously did a piece about the all the evidence left out from the trial, based on his numerous appearances, but once again he has revealed yet more about the case.
In a recent documentary by Investigation Discovery - titled Steven Avery: Innocent or Guilty? - Kratz once again spoke about the infamous case, raising new questions about some of the evidence both left out and featured by the show.
First of all, he spoke about the vial of blood that the defendants believed was tampered with by officials in an attempt to frame Avery. Katz said in the documentary that a nurse was actually interviewed before the jurors, and she testified to breaking the vial's seal herself.
He said: "How to you think the blood got in there? The blood gets in there by putting a hole in it. There's a nurse that was interviewed and said, 'I'm the one who put the hole in there.'"
He also spoke about Brendan Dassey's confession tape, in which he was seemingly coerced into saying certain things by the police. According to Kratz, the mystery of why Halbach's blood was in the trunk of that car is explained by Brendan.
Making A Murderer- Where are they now?
"We find later when Brendan Dassey is interviewed that he and Uncle Steven, after she was shot in the garage, they, in his words, threw her in the back of the SUV while deciding how to dispose of her body," says Kratz. "They originally had planned on placing the body in the pond, [but then] believing there wasn't enough water in the pond, Steven Avery carried out the plan to burn her."
Kratz goes on to explain why he believes Avery used a hidden phone number to call Halbach before they met - using the *67 feature - yet doesn't hide the number when calling her later that evening.
Access unlimited streaming of movies and TV shows with Amazon Prime Video Sign up now for a 30-day free trial
Sign up
Timeline: Steven Avery's convictions

Show all 5
"Importantly, he doesn't use the *67 feature [for the later call]. He doesn't have to. Teresa's never going to answer the phone," says Kratz. "But he's setting up, in my opinion, an alibi. And his first defence is going to be, 'She never showed up.'"
At one point Kratz also attempts to say how Avery specifically asked for Halbach to take the photos of his car, saying he 'targeted' her.
However, Avery's Lawyer at the time, Jerome Buting, denies this: "She was the only photographer for Auto Trader in that whole area of the state. So he doesn't say, 'Send Teresa Halbach.' He says, "Well, you know, send that woman that you had out here to take pictures again.'"
In recent revelations, Avery's other defence lawyer Dean Strang has defended the Netflix show by reasoning why numerous pieces of evidence were left out of the show. Read the full story here.
Register for free to continue reading
Registration is a free and easy way to support our truly independent journalism
By registering, you will also enjoy limited access to Premium articles, exclusive newsletters, commenting, and virtual events with our leading journalists
Already have an account? sign in
Register for free to continue reading
Registration is a free and easy way to support our truly independent journalism
By registering, you will also enjoy limited access to Premium articles, exclusive newsletters, commenting, and virtual events with our leading journalists
Already have an account? sign in
Join our new commenting forum
Join thought-provoking conversations, follow other Independent readers and see their replies