Marc Maron pays tribute to partner Lynn Shelton in first WTF episode since her death
'I loved her. A lot. And she loved me, and I knew that'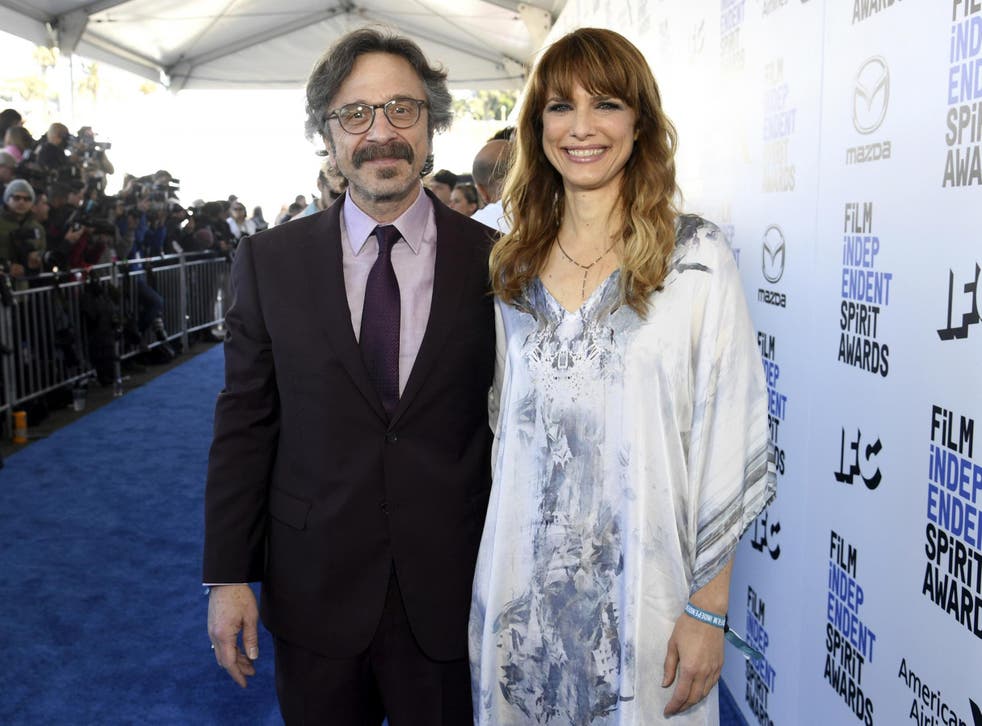 Marc Maron has devoted the last episode of his WTF podcast to his partner Lynn Shelton, an independent filmmaker who died on 16 May from an unidentified blood disorder.
The two collaborated on Shelton's 2019 comedy-drama Sword of Trust, starring Maron as a pawnshop owner trying to sell a sword that allegedly proves the South won the Civil War.
The WTF latest episode begins with Maron's heartbreaking tribute to Shelton before he airs his 2015 interview with the late indie director.
"She was my partner. She was my girlfriend. She was my friend. And I loved her. A lot. And she loved me, and I knew that," Maron said at the beginning of the episode.
"I don't know that I had ever felt what I felt with her before. I do know, actually. I did not. I have not. I was getting used to love in the way of being able to accept it and show it properly in an intimate relationship.
I was so comfortable with this person, with Lynn Shelton. … I was able to exist in a place of self-acceptance because of her love for me. I made her laugh all the time. She made me laugh. We were happy."
Maron also added how nervous he was before the two met for the 2015 recording of the "WTF" podcast. "I didn't know what to expect," he said. "At the time, she was married and I was with somebody, but at this point, when we had this conversation, it was undeniable that we connected.
"My connection with her is almost seamless. I have no self-consciousness when I'm with her. I was always better with her. I was a better person when I was engaged with her, as a guitar player, as a lover, as a human, as an actor. I was better in Lynn Shelton's gaze."
Last week Maron said he and Shelton initially believed that the filmmaker had coronavirus, but her tests came back negative.
Access unlimited streaming of movies and TV shows with Amazon Prime Video Sign up now for a 30-day free trial
Sign up
"We were going to go to the doctor for blood tests on Friday and in the middle of the night I heard her collapse in the hallway on her way to the bathroom," Maron said. "She was conscious but delirious a bit. I called 9-1-1 and they got her…They tried very hard at two hospitals, they were amazing. They eventually had to let her go."
Register for free to continue reading
Registration is a free and easy way to support our truly independent journalism
By registering, you will also enjoy limited access to Premium articles, exclusive newsletters, commenting, and virtual events with our leading journalists
Already have an account? sign in
Register for free to continue reading
Registration is a free and easy way to support our truly independent journalism
By registering, you will also enjoy limited access to Premium articles, exclusive newsletters, commenting, and virtual events with our leading journalists
Already have an account? sign in
Join our new commenting forum
Join thought-provoking conversations, follow other Independent readers and see their replies