Mark Hamill records Donald Trump's Meryl Streep Twitter rant as The Joker
Hamill voiced the Batman villain in the animated series and Arkham games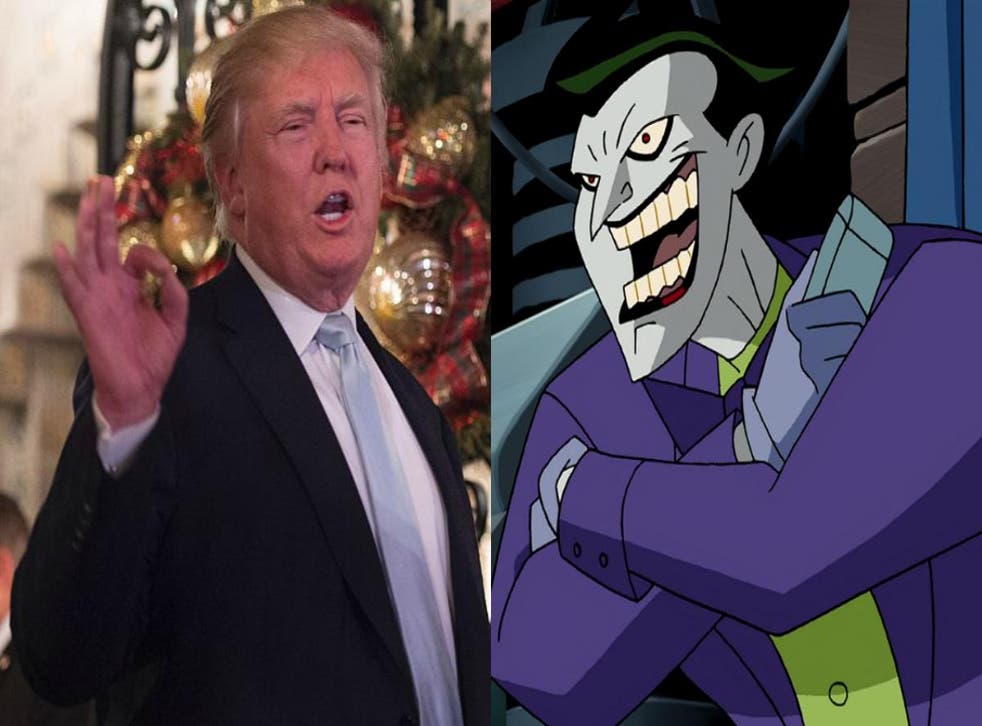 Last week, Mark Hamill - the voice behind Batman villain The Joker in the animated series and Arkham games - debuted his latest super villain: The Trumpster.
In short, Hamill read aloud one of Donald Trump's infamous Tweets in his Joker voice: "Happy New Year to all, including to my many enemies and those who have fought me and lost so badly they just don't know what to do. Love!"
Following Trump's rant against Meryl Streep, Hamill returned as The Trumpster, reading the President-elect's Tweets regarding the 'overrated' Golden Globe winner.
Donald Trump's most controversial quotes

Show all 14
"Meryl Streep, one of the most overrated actresses in Hollywood, doesn't know me but attacked last night at the Golden Globes," reads the Trumpster.
"She is a Hilary flunky who lost big. For the 100th time, I never mocked a disabled reporter, would never do that but simply showed him grovelling when he totally took a 16-year-old story he had written in order to make me look bad. Just more very dishonest media." Listen below.
Hamill is not the first actor to lend a suitable voice to the President-elect's more laughable tweets: Futurama's Zapp Brannigan - the arrogant, sexist, witless, captain of the spaceship Nimbus - read out select examples to prove what little difference there is between the character and Trump.
Register for free to continue reading
Registration is a free and easy way to support our truly independent journalism
By registering, you will also enjoy limited access to Premium articles, exclusive newsletters, commenting, and virtual events with our leading journalists
Already have an account? sign in
Register for free to continue reading
Registration is a free and easy way to support our truly independent journalism
By registering, you will also enjoy limited access to Premium articles, exclusive newsletters, commenting, and virtual events with our leading journalists
Already have an account? sign in
Join our new commenting forum
Join thought-provoking conversations, follow other Independent readers and see their replies