Marvel's Damage Control: Avengers studio orders new comedy TV show
The show 'centres on the overworked and underpaid cleanup crew of the Marvel Universe - their specialty is dealing with the aftermath of the unique fallout from superhero conflicts'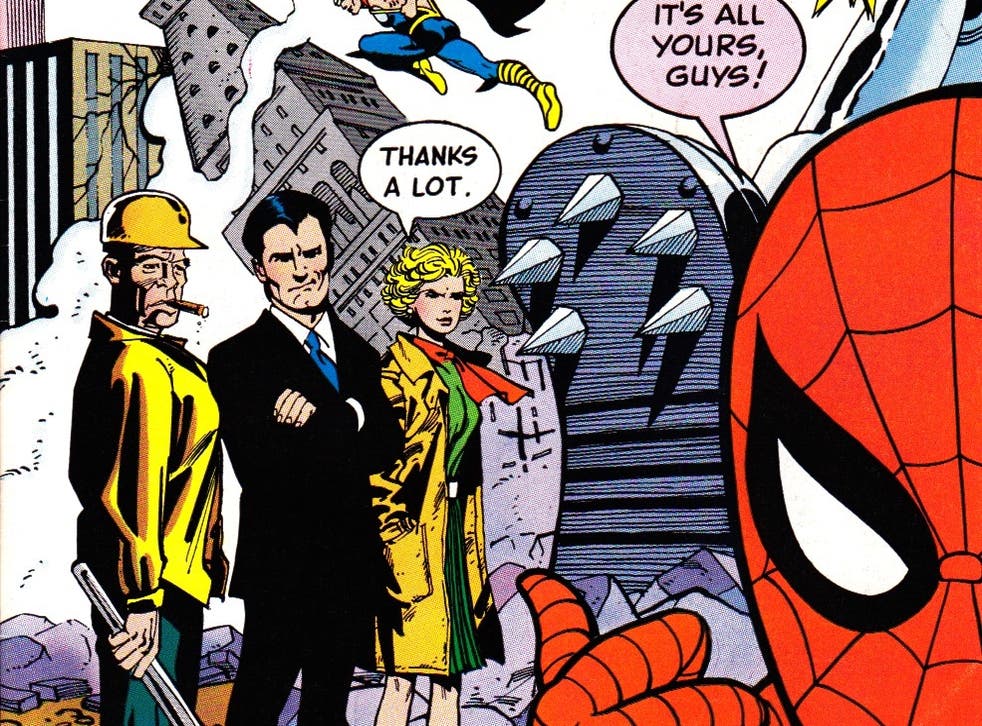 Marvel Studios entered the TV business back in 2012 with Agents of S.H.I.E.L.D - released just after the hugely successful Avengers. Soon the cinema giants moved into Netflix, releasing Daredevil earlier this year.
S.H.I.E.L.D had the same tone as the films, while Daredevil had a much darker spirit. Now, the Disney owned studio are prepping another TV show, this time a comedy: Marvel's Damage Control.
According to The Hollywood Reporter, ABC - the same Network that shows S.H.I.E.L.D - have ordered a script for a half hour, single-camera comedy.
Upcoming Marvel films

Show all 10
The synopsis reads: "Marvel's Damage Control centres on the overworked and underpaid cleanup crew of the Marvel Universe.
"Their specialty is dealing with the aftermath of the unique fallout from superhero conflicts, like returning lost ray guns to their rightful owners, rescheduling a wedding venue after it has been vaporised in a battle or even tracking down a missing prize African parrot that's been turned to stone or goo. Sometimes the most important heroes are the ones behind the scenes."
Daily Show and Modern Family alumni Ben Karlin will develop the project, while also and executively producing the show with David Miner - of Parks and Recreation fame - and Jeph Loeb, Marvel's head of television.
Their have been four Damage Control comic book series released to date. In the comics superheroes often did 'community service' with Damage Control, clearing up after themselves.
Marvel's Agents of S.H.I.E.L.D season 3 is currently airing on ABC, with an upcoming release on Channel 4.
Register for free to continue reading
Registration is a free and easy way to support our truly independent journalism
By registering, you will also enjoy limited access to Premium articles, exclusive newsletters, commenting, and virtual events with our leading journalists
Already have an account? sign in
Register for free to continue reading
Registration is a free and easy way to support our truly independent journalism
By registering, you will also enjoy limited access to Premium articles, exclusive newsletters, commenting, and virtual events with our leading journalists
Already have an account? sign in
Join our new commenting forum
Join thought-provoking conversations, follow other Independent readers and see their replies