Matt Smith: 'My Mum begged me to carry on with Doctor Who'
The actor said his mother was 'mortified' at the prospect of him leaving
Anthony Barnes
Thursday 12 December 2013 13:26 Comments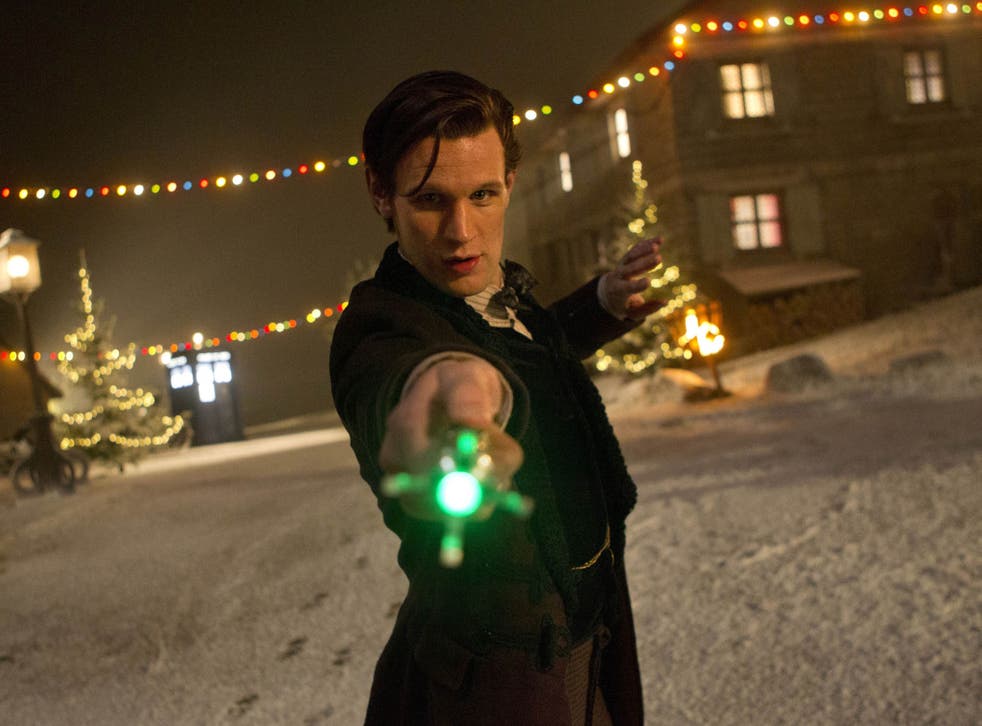 Outgoing Doctor Who star Matt Smith has revealed his mum begged him to carry on in the show.
The actor, who bows out in the Christmas Day special of the BBC1 sci-fi drama, said she "wasn't happy" about his decision to leave the programme.
Smith, whose era as the Doctor will end when his character is seen to regenerate, with Peter Capaldi taking over, admitted he was "sad" to be leaving but wanted to move on in his career.
Watch the Doctor Who Christmas special trailer
The seasonal special, entitled "The Time Of The Doctor", will bring together threads from across his four-year stint and will see many of his foes gathering around the planet of Trenzalore with the Time Lord apparently lured into a trap.
Smith said: "It feels very emotional to be doing my final episode. My mother is mortified, honestly, she was at the front of campaigning for me to stay.
"And she wasn't happy when I said I was going to leave. But when you gotta go, you gotta go.
He admitted it was a "bittersweet" moment for him to film the final moments and said it was tough going through the script.
"The last 20 pages is a quite a hard read for me because it's over man. But I think, I hope, it's going to be a belter," he said.
"Of course it's very sad for me in many ways because everything is the last time. It's the last time you go for the first read-through, It'll be the last time when I put the bow-tie and the boots on, it will be the last scene I do in the Tardis. And I saw Karen (Gillan, who played assistant Amy Pond) and Arthur (Darvill, who played her husband Rory) having to go through it. They sort of had each other though so it was nice."
Smith thought the programme was a fitting ending for his run in the show, which celebrated its 50th anniversary last month.
"I'm just pleased it's really funny and mad and adventurous because I think it is quite good to go out with a bang and a crash and a wallop," he said.
PA
Register for free to continue reading
Registration is a free and easy way to support our truly independent journalism
By registering, you will also enjoy limited access to Premium articles, exclusive newsletters, commenting, and virtual events with our leading journalists
Already have an account? sign in
Join our new commenting forum
Join thought-provoking conversations, follow other Independent readers and see their replies