The Wheel: Michael McIntyre 'horrified' as gameshow leaves contestants empty-handed
No one won a single penny on new BBC series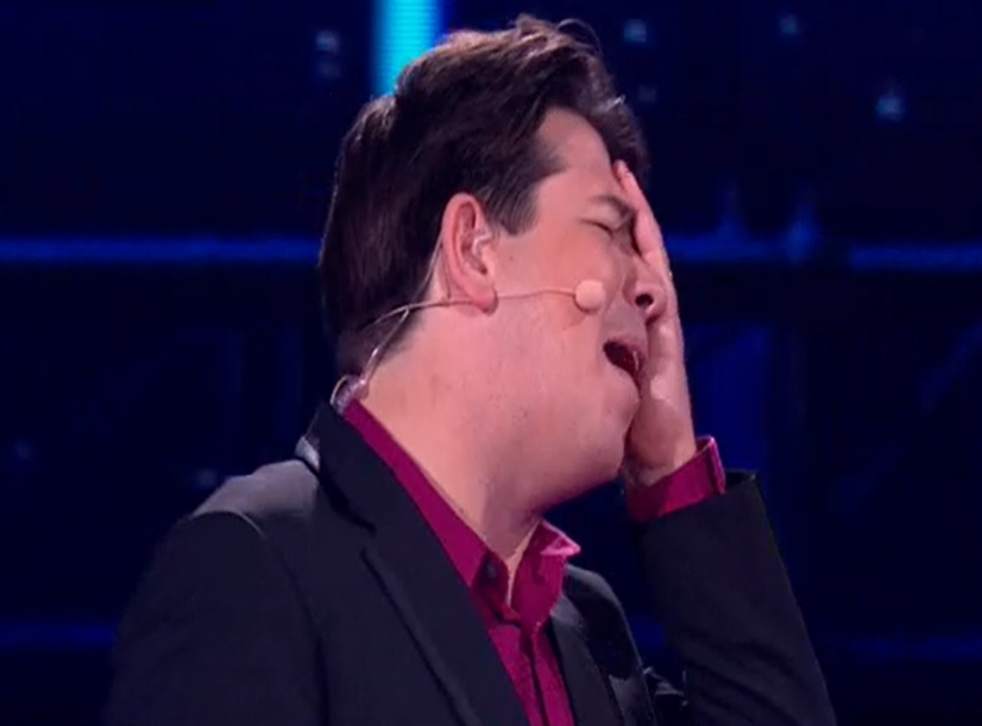 Michael McIntyre apologised to viewers on Saturday night (12 December) after none of the contestants on his new game show The Wheel won a single penny.  
The BBC series, which began last month, sees contestants attempt to answer general knowledge questions with the help of seven celebrities – sitting on a giant spinning wheel – who have different areas of expertise.
Despite prizes ranging from £3,000 to £10,000, no one won anything on last night's show, which comedian and host McIntyre called a "depressing" turn of events.
He jokingly told viewers at the end of the episode: "This show is supposed to raise the mood of the nation, this is worse than Newsnight.
"This is so depressing, I would rather watch a Prime Ministerial briefing.
"We never thought nobody would win! It maybe came up in one meeting, and then we were like, Nah.'"
As This Morning's Alison Hammond laughed inconsolably in the background, he continued: "Look at us now, a bunch of losers. I am so horrified… This has been the worst night of my life, I am never speaking to anybody here ever again. It says on the autocue, 'Thank you to the celebrity experts,' but I don't think I should read that one."
Love Island's Maura Higgins and DJ Tony Blackburn were among the celebrities to hamper the contestants' chances of victory.
Register for free to continue reading
Registration is a free and easy way to support our truly independent journalism
By registering, you will also enjoy limited access to Premium articles, exclusive newsletters, commenting, and virtual events with our leading journalists
Already have an account? sign in
Register for free to continue reading
Registration is a free and easy way to support our truly independent journalism
By registering, you will also enjoy limited access to Premium articles, exclusive newsletters, commenting, and virtual events with our leading journalists
Already have an account? sign in
Join our new commenting forum
Join thought-provoking conversations, follow other Independent readers and see their replies