Michelle Hardwick: Emmerdale star says she gets scared to hold partner's hand in public
Actor said that while she received praise for her portrayal of a same-sex relationship on the popular soap, being in one in real life was a different experience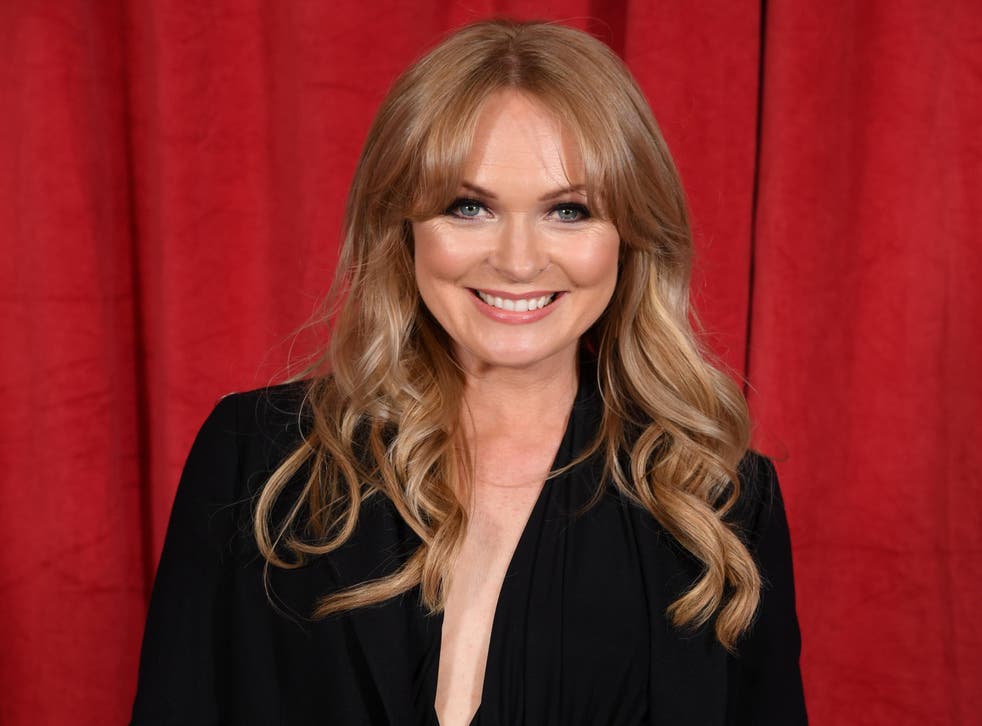 Emmerdale star Michelle Hardwick has said she sometimes feels scared to hold her partner's hand in public for fear of a homophobic attack.
Hardwick, who plays vet Vanessa Woodfield, told the Sunday Mirror that she and show producer Kate Brooks sometimes "instinctively let go of each other's hands" if they see a group of young men "because we're scared they'll turn on us".
"We live with that fear every day," she said, later adding: "I feel like we're going backwards in society with our attitudes."
"So people who say, 'Gay Pride? Why isn't there a Straight Pride?' I'll tell you why, because you don't need it. Because luckily for you, you're able to be affectionate with your partner in public and you won't be abused for it. It's absolutely vile what goes on."
The 10 best sex scenes in film

Show all 10
However, Hardwick, who has been a member of the Emmerdale cast for seven years, said she had received support for her portrayal of the same-sex relationship with her on-screen wife, Charity Dingle (Emmy Atkins).
She revealed she is often contacted by fans from the LGBT+ community as well as straight soap fans, who congratulate her for the work she is doing to normalise same-sex relationships both on and off screen.
"It never stops and I always try and reply to everyone," she said. "And I get a lot of messages from viewers who aren't gay saying, 'What you're showing is normal and it's great it isn't hidden away'.
"It isn't like Charity and Vanessa are rammed down people's throats all the time, but it's lovely the characters are still together."
Join our new commenting forum
Join thought-provoking conversations, follow other Independent readers and see their replies