The Morse code: No other actors will be allowed to play Colin Dexter's detective after the late John Thaw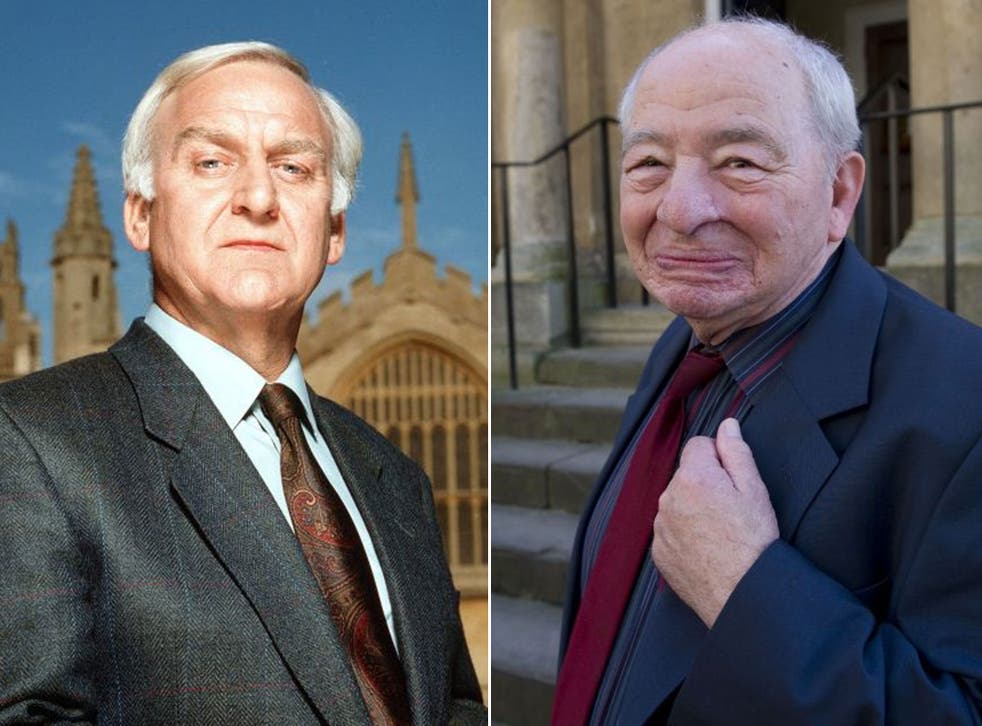 Inspector Morse creator Colin Dexter has written a clause into his will banning anyone else playing the part of the detective after his death – to prevent future actors "competing" with John Thaw.
Dexter, who wrote the Oxford detective novels which were adapted into the popular television series, told The Independent: "We never want to repeat what John has done."
The 83-year-old added: "A lot of people connected with Morse didn't want anyone coming along to say we will try and outdo dear old John. I said I'm not ever going to allow that, full stop."
The existence of the clause was revealed in an interview with the Radio Times by actor Shaun Evans, who plays a young Morse in the spin-off called Endeavour. The producers of the series only managed to convince the author to consent to Evans, 34, as he would not be competing with Thaw's more mature original.
"Shaun will be the last person to play Morse," Dexter said. "That was made clear from the word go."
It is expected that Dexter's wishes will be enforced by his estate, who retain the rights for 70 years after his death.
Dexter wrote 13 novels with Morse as the protagonist. The first, Last Bus to Woodstock, was published in 1975 and the series culminated with The Remorseful Day almost 25 years later when the character died of a heart attack. Thaw starred in the television adaptation Inspector Morse from 1987 until 2000. He died in 2002.
Evans was cast as a young Morse in 2011. The production company wanted to make a one-off film for the 25th anniversary of Morse on television and it was popular enough to be commissioned as a series.
It took Michele Buck, joint managing director of Mammoth Screen and executive producer of Endeavour four years to persuade Dexter to back the new show.
"I convinced him, saying the clause in his will wasn't because he was worried about someone playing a 27-year-old Morse; he just didn't want anyone competing with John Thaw," she said. "He believes John was perfect for the part."
Access unlimited streaming of movies and TV shows with Amazon Prime Video Sign up now for a 30-day free trial
Sign up
Dexter said: "He [Evans] is about the age Morse would have been when he came up to St John's Oxford and I wish him well; he very much deserves it.
"We didn't want someone to imitate John Thaw, his movements or the way he spoke. We wanted someone free and natural in the part and someone who loved it."
In his interview with the Radio Times, Evans revealed that rather than mimic Thaw, he settled on a Monty Python star for the detective's mannerisms. "I listened a lot to Michael Palin, who was from the North, went to Oxford and was alive at that time. That's how I imagine Morse's voice."
Join our new commenting forum
Join thought-provoking conversations, follow other Independent readers and see their replies