Mulan live action movie announcement sparks nearly 90,000 people to sign whitewashing petition
Sony is making a new movie based on the Chinese legend about the young female warrior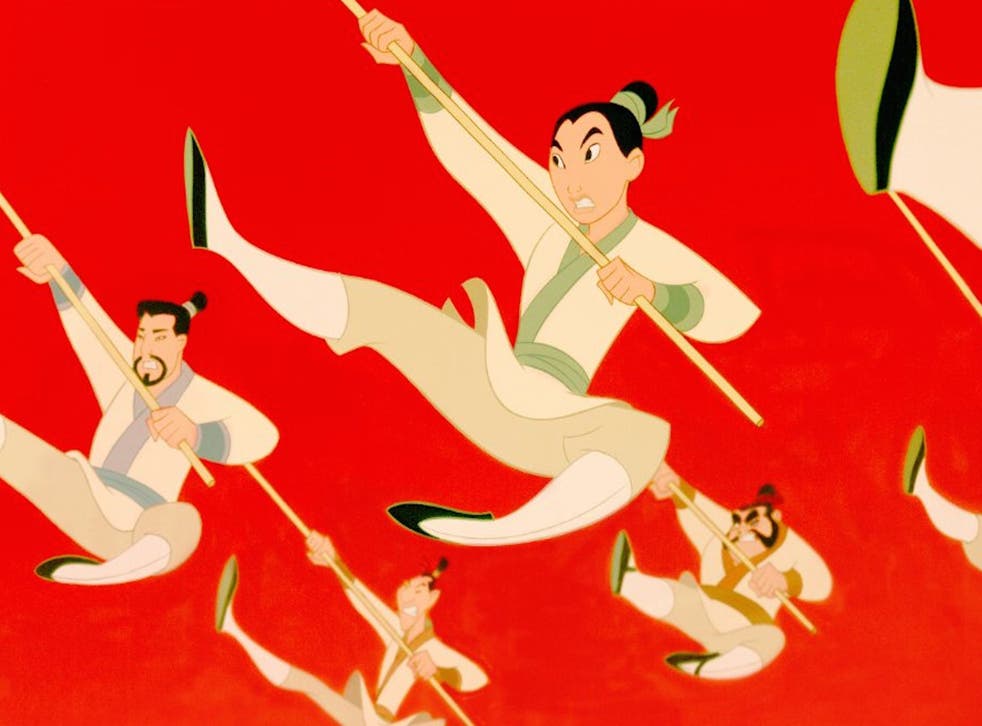 Mulan is officially in line to get the live action remake treatment, following in the hugely lucrative wake of Cinderella, The Jungle Book and Beauty and the Beast.
Disney's hit 1998 animated film will be rebooted by Sony, which Variety reveals plans to shoot in China with a Chinese partner and a yet-to-be-announced "mostly Chinese" cast.
Fans of the original have already started protesting against the possibility of a white Mulan, with nearly 90,000 people signing an online petition pledging to "take a stand against whitewashing".
Hollywood has come under fire recently for the casting of white actors as characters originally meant to be of colour. Rooney Mara played Native American princess Tiger Lily in Pan last summer, while Christian Bale starred as Moses in Exodus: Gods and Kings because director Ridley Scott did not want "Mohammed so-and-so from such-and-such" in the main role.
Hollywood whitewashing controversies

Show all 11

Natalie Molnar, who set up the petition last year when rumours first began swirling about Mulan, writes that so-called whitewashing has a "direct, harmful impact on not only the movie itself but the audience".
"Whitewashing implies that people of colour cannot be heroes (although they may at times be villains or supporting characters), leaving it far more difficult for countless children around the world to see themselves in the stories they love and think that they too can make a difference," she says.
"It perpetuates a standard of beauty and goodness wherein whites are considered the ideal and norm despite that not only are Americans diverse, but the entire world is.
"As for the acting community, keeping diverse actors out of what should be diverse roles severely limits the number of roles they can get, especially a potentially name-making role such as Mulan's eponymous character would surely be."
Mulan is based on a Chinese legend which tells the story of a young girl who disguises herself as a man and goes to war against the Huns in place of her ailing father. It remains unknown how Sony plans to reinvent it, but reports suggest that it may make a grittier, more violent version aimed at adults instead of children, presumably minus Mushu the talking dragon. In case you're wondering, yes, other studios are allowed to reinvent Disney classics, with Warner Bros making an edgy-sounding version of The Jungle Book and Universal tackling The Little Mermaid.
Recently, a new Hollywood diversity report revealed that the dire situation has barely improved over the course of a decade. Just 26.3 per cent of all characters across the top 100 films of 2015 were from underrepresented racial groups. Hopefully, Sony has been paying attention and will give film fans what they really want: a rightfully Chinese Mulan.
Register for free to continue reading
Registration is a free and easy way to support our truly independent journalism
By registering, you will also enjoy limited access to Premium articles, exclusive newsletters, commenting, and virtual events with our leading journalists
Already have an account? sign in
Register for free to continue reading
Registration is a free and easy way to support our truly independent journalism
By registering, you will also enjoy limited access to Premium articles, exclusive newsletters, commenting, and virtual events with our leading journalists
Already have an account? sign in
Join our new commenting forum
Join thought-provoking conversations, follow other Independent readers and see their replies