The Independent's journalism is supported by our readers. When you purchase through links on our site, we may earn commission.
The best films and TV shows to watch on Netflix and Amazon Prime over Christmas
Including little-seen gems, modern classics and one of the most discussed TV shows of the moment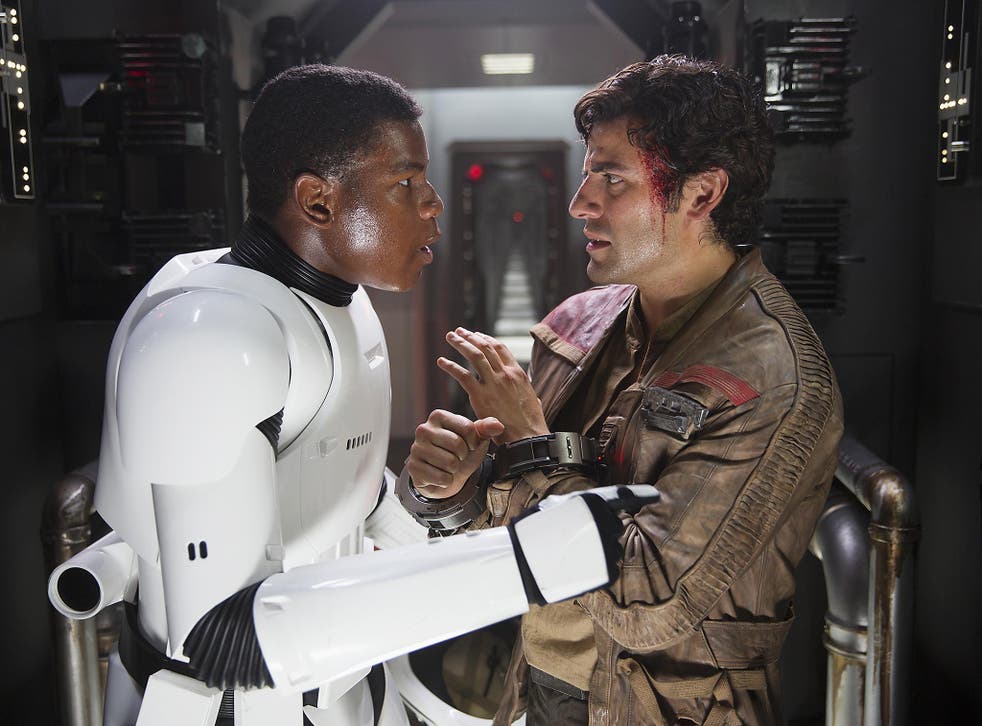 We've all been there: it's Christmas and you're sat around ready to spend the evening on the sofa watching something that's actually worth your time. Two hours pass and you find yourself still trawling through the insurmountable number of choices on offer.
The rise of streaming services such as Netflix and Amazon Prime may not have made that decision any easier; however, the good news is if you go looking, there's some quality choices for you to pick from.
Below is a selection of 10 film and TV shows from each service that will aid you in cutting through the dross.
Netflix
All About Eve
Tucked away within Netflix's vast library is this 1950 classic, which sees Bette Davis play an ageing Broadway star whose life is upturned by the arrival of young fan Eve Harrington (Anne Baxter). It remains the only film in Oscar history to have received four female acting nominations (the lead duo for Best Actress and Celeste Holm/Thelma Ritter for Best Supporting Actress).
Brooklyn Nine-Nine
The festive period is as good a time as any to catch up on the first three seasons of one of the funniest sitcoms around. If you arrive for Andy Samberg's Jake Peralta – who leads the ensemble of diverse characters based in a New York police precinct – stay for Andre Braugher's Emmy-nominated performance as the stony-faced Captain Holt. While unconfirmed, Netflix usually drops new episodes in January so keep your eyes peeled.
Dark
This new German-language series sees the lives of four families thrown into turmoil following the disappearance of two young children in a small town, an event which – through means that won't be spoiled here – propels them across varying periods of time. Think Nordic noir-style grit with Lost-sized cliffhangers.
Lovesick
Originally titled Scrotal Recall, this British sitcom – originally aired on Channel 4 back in 2014 – manages the feat of making a story about a young guy who must inform all of his previous sexual partners he has chlamydia into an actually rather charming watch. A third series is set to be released on 1 January.
The Keepers
This seven-episode documentary series explores the unsolved murder of Baltimore nun Cathy Cesnik and her former students' beliefs that there was a cover-up of sexual abuse at the high school where she taught them. A must-watch for Making a Murderer addicts – and one that will leave you rattled.
Justin Timberlake + The Tennessee Kids
Justin Timberlake embarked upon his 20/20 Experience World Tour with collective The Tennessee Kids in 2013 – the final performance of which was thrillingly captured by The Silence of the Lambs director Jonathan Demme. It would become the filmmaker's final feature before his death in April of this year.
Access unlimited streaming of movies and TV shows with Amazon Prime Video Sign up now for a 30-day free trial
Sign up
Krampus
The number of films to have successfully merged Christmas and horror can be counted on one hand – but throw comedy into the mix and you have Krampus, a tale which sees the summoning of an ancient demonic spirit to punish a dysfunctional family who appear to have lost all Christmas cheer.
Notting Hill
If you're in need of a Richard Curtis fix but don't fancy Love Actually (which arrives on Netflix later this month), Notting Hill will dish out all the British cheer you need. Roger Michell directs from Curtis's script which tells the story of Hugh Grant's independent bookstore owner who falls for Hollywood film star Anna Scott (Julia Roberts).
Star Wars: The Force Awakens
It's December which means... it's Star Wars month. With The Last Jedi now in cinemas, refresh your memory with a re-watch of JJ Abrams' acclaimed sequel The Force Awakens which introduced the world to Finn (John Boyega), Rey (Daisy Ridley) and cuddly droid BB-8.
When Harry Met Sally…
"Can men and women ever just be friends?" asks this classic 1989 romantic comedy from Rob Reiner and writer Nora Ephron. Billy Crystal and Meg Ryan play the titular duo putting that very notion to the test in a heartwarming film comprised of hilarious moments, memorable quotes and a strong supporting turn from Carrie Fisher as Sally's best friend, Marie.
Amazon Prime
The Americans
With the final run approaching, now's the time to catch up on the first five seasons of US series The Americans. Starring real-life married couple Keri Russell and Matthew Rhys in the lead roles, the story follows their KGB spies parading as a married couple in Fifties America. What begins modestly builds to become one of television's most agonisingly nail-biting series.
The Holiday
This festive favourite shows what happens when two women from opposite sides of the world (Cameron Diaz and Kate Winslet) temporarily exchange homes for the Christmas period – a move which sees their lives collide with two potential new suitors (Jack Black and Jude Law).
Inside Llewyn Davis
This 2013 black comedy-drama from the Coen brothers could be their greatest. Starring Oscar Isaac in the lead role, the film – partly inspired by the life of folk singer Dave Van Ronk – follows the titular character's struggles to find success as a musician in Sixties New York.
Interstellar
Christopher Nolan's love letter to Stanely Kubrick's 2001: A Space Odyssey is an opus of epic proportions, one that stills packs the heft on your television as it did on the big screen thanks to a grandeur that transcends effects. With earth on the verge of destruction, Matthew McConaughey and Anne Hathaway play the astronauts tasked with journeying through a wormhole to discover a new habitable planet.
Jaws
A stone-cold Steven Spielberg classic – and one that serves as proof that the director behind next month's Oscar frontrunner The Post is a maestro for the ages. The union of a local police chief, marine biologist and shark hunter to track down the great white wreaking havoc on their local beach resort steered Jaws to such box-office glory the film is considered cinema's first true blockbuster.
Mindhorn
This brisk 2016 comedy is a little-seen gem starring The Mighty Boosh's Julian Barratt as a faded television actor drawn into negotiations with a criminal who believes his once-famous character, Detective Mindhorn, is real.
Red Oaks
The now-completed coming-of-age series follows a student (Craig Roberts) who begins working at a country club during his summer break in 1985, his awkward travails playing out to the backdrop of a standout soundtrack including Roxy Music and Robbie Dupree.
27 films to look out for in the first half of 2018

Show all 27
Moonlight
The deserving 2017 Best Picture winner hits Amazon Prime later this month and stands up almost a year later as a worthy winner. The film from director Barry Jenkins follows three stages in the life of Chiron and his exploration of sexuality and identity as he grows up around physical and emotional abuse. Standout performances – including an Oscar-winning role for Mahershala Ali – set this apart as an essential watch.
This Is Us
This acclaimed drama series – now onto its second season – is one of the most talked-about new US shows. The first 18 episodes, recently added to Amazon Prime, explore the connection between a unique ensemble – including Sterling K Brown, Mandy Moore and Chrissy Metz – who all share the same birthday.
Your Name
This epic Japanese anime – one of the country's most successful of all time – tells the story of a high school girl in rural Japan and a high school boy in Tokyo who swap bodies. See it before the inevitable Hollywood remake which is reportedly being spearheaded by JJ Abrams.
Follow Independent Culture on Facebook
Register for free to continue reading
Registration is a free and easy way to support our truly independent journalism
By registering, you will also enjoy limited access to Premium articles, exclusive newsletters, commenting, and virtual events with our leading journalists
Already have an account? sign in
Register for free to continue reading
Registration is a free and easy way to support our truly independent journalism
By registering, you will also enjoy limited access to Premium articles, exclusive newsletters, commenting, and virtual events with our leading journalists
Already have an account? sign in
Join our new commenting forum
Join thought-provoking conversations, follow other Independent readers and see their replies